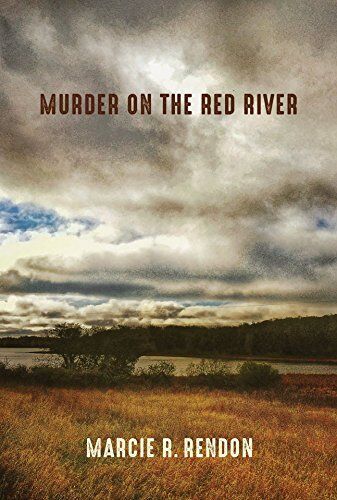 Last year, regional author Marcie Rendon of the White Earth Anishinaabe Nation hosted a public discussion of her novel, "Murder on the Red River," at the Plains Art Museum. Wednesday, August 1st, Rendon will be at the Fargo Public Library for a reading, author talk, and book signing. This event will be free and open to the public, with books available for purchase.
"Murder on the Red River" tells the story of a shrewd and resilient Native American woman and former foster child named Renee Blackbear, more commonly known as Cash. At nineteen years old, she makes a living as a pool shark and farm laborer. When a dead body turns up on Red Lake Reservation, Cash uses the psychic abilities she's had since childhood to help her friend, Sheriff Wheaton, solve the murder.
However, the central focus of this book is not the murder mystery, but rather the past and present human rights abuses that have led to broken families, cultural alienation, and intergenerational trauma among Native American communities.
During her talk at the Plains, Rendon explained how previous drafts of the novel evolved from light reading material to substantial social commentary, with help from her editor.
"I read murder mysteries like other people watch TV," she said, "so I was trying to write the same kind of book that would entertain people without a whole lot to think about… When I sent her the manuscript, she said, 'There's a whole other understory that's happening here.'"
In addition to being an author, Rendon has written plays for Raving Native Theater Productions in the Twin Cities, which she founded in 1996 to support Native American artists. Her poetry and short stories have been published in themed collections, such as "Nitaawichige: Selected Poetry and Prose by Four Anishinaabe Writers" (2002) and "Sky Blue Water: Short Fiction by 15 of Minnesota's Great Children's Writers" (2016).
Despite her accomplishments, Rendon spent five years looking for a publisher for "Murder on the Red River," finally landing a contract with Cinco Puntos in April 2017. According to Rendon, this is because there are few famous and successful Native authors on the market.
"If you go to Amazon and you find the Top 100 Books About Native Americans, you'll see Louise Erdrich, Sherman Alexie, Leslie Marmon Silko… Everyone else in that Top 100 is non-Native, and they're writing books about Native people. So for Native people to break into the market is really hard."
For more information, contact the Fargo Public Library's Information Desk at (701) 241-1492.
IF YOU GO:
Reading, Talk, & Book Signing with Marcie Rendon
Wednesday, August 1, 7:00 PM
Fargo Public Library, 102 3rd St N Fargo