​The Price is right
by Sabrina Hornung | .(JavaScript must be enabled to view this email address) | Writer's Block | October 16th, 2019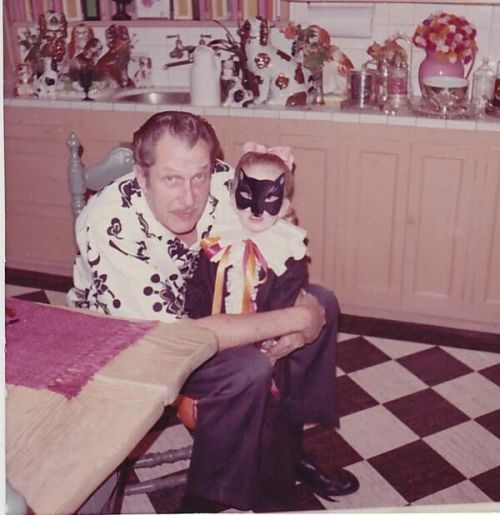 Vincent Price was a man of many hats. Known to many for his film and television career best known for portraying an array of villains. Along with that, he was an art collector and advocate, a gourmet chef and most importantly a father. His daughter Victoria Price has followed in his footsteps as a woman of many talents, she's a speaker, lover of the roads less travelled, an interior designer, and writer, and part of her mission is to share her father's legacy with both HPR and Valleycon 45.
High Plains Reader: You wrote a biography on your father, how difficult was it to curate and cultivate that information--where does one even start?
VP: It began because he and I had talked about and worked on a book about his life in the visual arts--which was his passion and our shared passion. We worked on that for a long time and I was actually working on selling that book when he died. Afterward, people began approaching me about a biography, and I don't really feel that kids should write their parent's biographies because I don't necessarily think we're objective enough but people were interested and I began to realize that if I didn't write what I knew--no one would ever know it. So I really ended up feeling like that was what I really wanted to do, like, here are the parts of him that I knew. I began to research. I interviewed about 250 people I went through the archives, I went to Yale I went to the Library of Congress, it was an amazing experience. Almost anybody knows his filmography better than I do but it was really about writing about him as a person.
HPR: He was an art collector--what kind of art captivated him and how were your tastes in art similar and how were they different?
VP: I would say that he was really interested in everything, there was almost nothing that he wasn't interested in. Ancient art and super modern art. He really loved drawings, because the drawings he felt were a glimpse into the soul and the mind and the process of the artist. He loved graphic arts, he loved crafts--he was not a pretentious person at all. He had a great passion for Native American art and I do as well. I don't know if he loved photography that much and I do--so that might be one place we differed. Our tastes were very similar otherwise.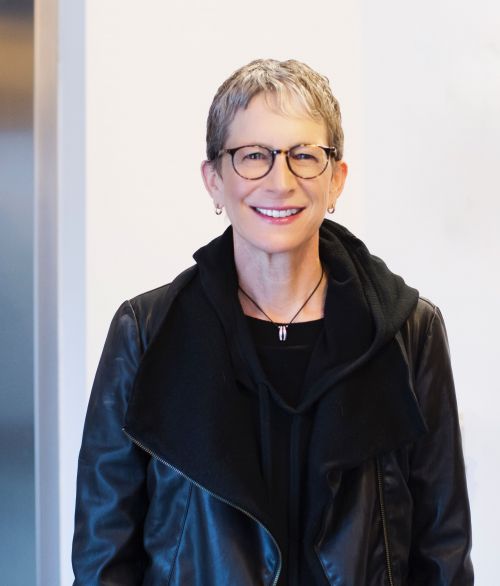 HPR: In various interviews you've mentioned Mr. Price's love of language do you feel like that might have fueled your fire to write?
VP: He was writing all the time--he had a real love of language, my mother did too in a way… they were both very articulate, both very well read and witty--so was my stepmother. I grew up with three people with whom language wasn't just an afterthought. My father always wrote in journals. Yes, I got that from all three of them, the love of language.
HPR: You contributed to the book accompanying Tim Burton's exhibition at the Museum of Modern Art…
VP: Yes, that was a huge honor.
HPR: I also read that he has a documentary on Vincent Price but it's come to somewhat of a standstill, is that true?
VP: He filmed it while my dad was still alive and I heard that he's still aware that it exists but it's too expensive to create it in the way that he would like to create it. I don't know if it will ever see the light of day but I sure hope so.
HPR: Vincent Price often orated Edgar Allan Poe's work and portrayed characters from his works on film, what do you think he found so attractive about Poe?
VP: I think that he thought Poe was the first great original American voice that was recognized by European writers and European readers. Particularly by the French, before Poe most American writers and artists were sort of second class citizens, great artists and writers were all known to be European--of the western world obviously, and we were just this frontier. Poe actually influenced people like Beaudelier and other French writers and artists--so my father felt that Poe needed to be recognized for the influence that he had. For my dad to be forever associated with Poe is an incredible honor. It was important to him and Roger Corman--how could an hour or hour and a half film capture a 10 page story? It was important to them that they captured the ethos of Poe.
HPR: I read in another interview that you often cite your favorite performance of your father's was a one man show in which he portrayed Oscar Wilde.
VP: It was very meaningful to him because Oscar Wilde was a great wit and a great literary force but it was also a very poignant story being told at a time when it was risky to tell the story of a gay man. It began in 1977 I think.
HPR: In a 2015 interview with The Baltimore Post Examiner, you mentioned you had a tough time watching his horror films. Would you care to elaborate on that?
VP: First of all he was my dad! He was this lovely joy filled happy kind man and there he was killing people and doing these violent things and dying these violent deaths. I don't know, he's in the top five of violent deaths of people who died in film and television--I think he's number three… I never wanted to see that but also I never liked violence.
HPR: What was Halloween like at the Price house?
VP: For all horror stars Halloween is the busy season and it always was. He was gone for most of October but he would take us trick or treating and it was always fun because you know, he liked to play tricks on the others and we didn't mind tricks--we just wanted our candy. Whenever he was around he was an amazing dad.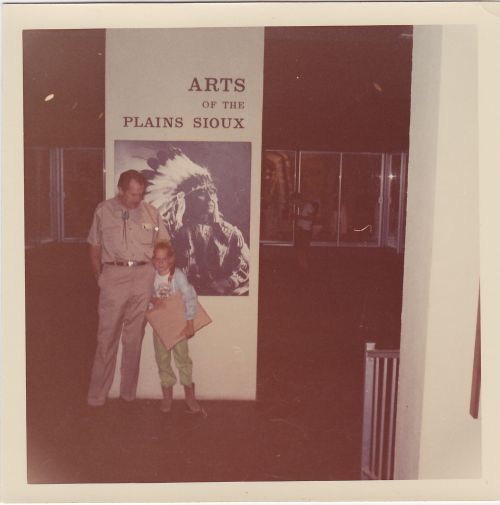 HPR: What are some of your favorite memories of him?
VP: Well, we had a motorhome and he was on the Indian Arts and Crafts board which was part of the Department of the Interior, we traveled a lot to Native American reservations all over the country and we would go out in our motorhome out in the middle of nowhere and it was fantastic. We were out having these adventures and it was just us! My mom, my dad, me, whatever dog we had at the moment--it was so liberating, just being us on the road--seeing America. Maybe that's why I love to drive so much.
HPR: I was looking at your website reading about your interior design work and I really enjoyed your wildflower anecdote. "Wildflowers always grow in amazing profusion by the side of the road. . . so much so that often there are more flowers there, than in the fields. I was so struck by this that I talked about it all the time–and finally someone explained this phenomenon to me. Wildflowers love to grow where the soil has been disturbed–so, that spot where the tarmac meets the dirt is exactly what wildflowers need to manifest their wild beauty."
VP: That's in my book too, "The way of being lost." It really became sort of a metaphor for me, I think that the place between places is a challenging place to be when you're in between two theoretically known things but that place where two different ideas and two different realities push up against each other--that's where all the fertile ground is and that's where the beauty and the growth happens.
HPR: I do have to ask you-- Is it ever weird to have complete strangers ask all of these questions about your dad?
VP: There's two things that are interesting about it, first of all I think it's amazing 26 years after he's passed, people are still interested and care about him and that feels wonderful because I get to talk about somebody I love so much. He's gone but that keeps him alive! That part I love. The other part that I think is interesting is we're talking about something that transcends the fact that he was a material person that lived this material life and is gone. What we're talking about are the feelings that people have when they connect to him. To me, that's a deeply spiritual idea it reminds me that. That's all that any of us care about anyway--we don't care about what happened at 4pm 22 years ago, we actually care about something larger than the concrete details of our lives ad that to me, means that what my dad has become--is that he's become a conduit to deeply meaningful conversations about things that we all care about like life and love and joy and creativity and connection and I think he would love that, and I love that.
IF YOU GO:
Valleycon 45
October 18-20
Ramada Fargo, 3333 13 Ave. S, Fargo