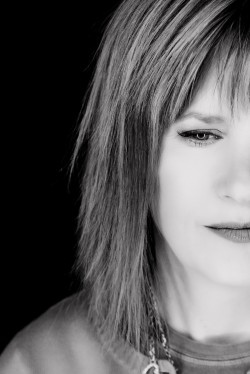 During a time when heroin use has risen to epidemic levels in North Dakota, a timely memoir entitled In Spite of Heroin is being sold locally at Zandbroz Variety and Vintage Point, as well as other independent bookstores throughout the Midwest.
The book's author, Dana Chase, printed it through AuthorHouse, which supports self-publishing services for writers around the world.
"I tried the traditional way for about a year," Chase said, "which is sending query letters to literary agents that represent that genre and then, if they're interested, I sign on and they represent me and sell the copyrights to a publishing house... I decided to self-publish it because the world needs it and I didn't want to leave it in the hands of agents and publishers
."Having moved her family to North Dakota in 1993, Chase believed it was an idyllic environment to raise her twin sons only to have these illusions destroyed by her sons falling victim to addiction. To manage her despair over the ordeals that followed, Chase sought inspiration in a variety of ways including Feng Shui and intuition.
"Since I was in my 20s I really came into aligning with my intuition," Chase said, "and one of the big messages that I got at that point in my life was that I was going to write a book. It was a strong message and it persisted, and for decades I've aspired to do that… And then when this was unfolding in our family, I felt like maybe this was the book I'd known I was going to write all these years. I just had to live the story first."
In Spite of Heroin has been well-received by readers, particularly those who have lived similar stories.
"I think what is most gratifying to me is the parents of addicts that have read it and thank me for representing the experience," Chase said. "They couldn't find it in their repertoire to write a book about it, so they're really grateful that somebody did it with so much honesty and humility that is ultimately inspiring."
Two more of her books will be released this year. Intuition A-Z simplifies intuition for beginners, and a children's book entitled If Wishes Were Rainbows presents positive life skills.
Chase has done book signings and lectures all throughout Minnesota, including Spanky's Stone Hearth in Frazee and Olde Open Window in Brainerd. On February 14th, she will be at Barnes and Noble at the HarMar Mall in Roseville.
For more information on upcoming readings, head to www.chasedana.com.