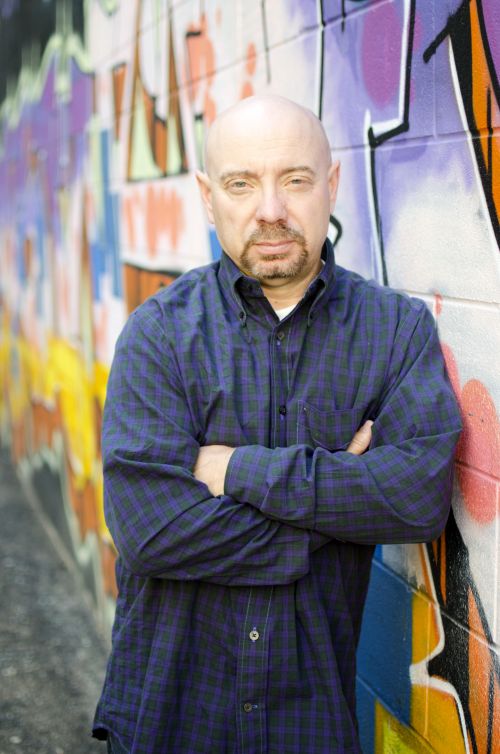 When Monday Night Football host Jon Gruden called Carson Wentz "North Dakota Tough" during one fateful Monday night game, it struck a chord within writer Jeff Kolpack.
Though he didn't come up with the idea for his latest book "North Dakota Tough" that night and he can't really say exactly when the idea hit, once the idea struck it struck hard.
He said, "At one point I'm just going, you know, he's onto something here because there are a lot of people here who grew up throwing a football in the snow and shooting baskets in their driveway after shoveling the driveway. It just seemed like something I could go with. I just knew that there were some stories out there that I was curious about because I've been doing this business since 1988."
Kolpack has worked as sports writer for The Fargo Forum for the past 30 years. With this project he has collected the stories of some of North Dakota's greatest athletes and shed some light on their lifestyles rather than their records. "With this project, I guess you could say I got lucky with some of these stories. I like to think it was reporter instinct but it's probably more luck than anything."
Thanks to the internet, Kolpack was able to track down his first subject Steve Blehm. After an internet search he found an obituary for Blehm's wife and from there he set out to find her survivors. "I knew Steve Blehm was a great player in the early 70s. I looked him up and I knew he averaged 47 points a game, which is still a record. I knew he's deaf and I knew he played for the North Dakota School for the Deaf, so that's how I started that chapter." Kolpack said.
He eventually made contact with one of Blehm's three daughters, Sarah, and in time he found himself face to face with Blehm at his home in Staunton, Virginia. Sarah aided with communication during the visit.
"The daughters never knew about Steve and his records. He was in Sports Illustrated and they didn't know about it until they were teenagers. I go why? He says humble, be humble--and I thought--that's so North Dakota. He didn't want to talk about it. He didn't want to brag. His daughters only found out because a sports writer there found out about it and wrote a story on him."
Kolpack found humility to be a common theme with those he interviewed. He said, "A lot of this project is...I don't talk about actual games or anything, it's more about their character, their mindset, their trials and tribulations. I didn't care to talk about who got the winning bucket anywhere."
When asked if there was one story that resonated more than others he said, "It changes, it's like what child do you like the best. I spent a day with Brad Gjermundson who was a hall of fame cowboy. I talked to his wife about the fear for her family, her husband who's a saddle bronc rider, who's putting himself in harm's way every day on the job."
Another story that struck a chord with Kolpack was the 1942 Elbowoods basketball team. What was once a thriving town is now under close to 90 feet of water. All that remains of Elbowoods is Elbowoods Bay on Lake Sakakawea. According to Kolpack they were one of the first teams to play run-and-gun basketball, which was relatively new at the time. In 1942 they were runners-up in the Class B basketball tournament, but were never fully recognized because one of their players was allegedly ineligible.
"60 years later they were finally given their title trophy. It's a Native American town, so you have to wonder about Native American oppression." Kolpack went on to say, I think they were wronged. They deserved that title. The fact that it took 60 years is an embarrassment to this state."
He even shed some light on the Ayr Girls' Basketball team. Who from 1938-1943, won 109 games in a row. "It's a sad story because if they were in this day and age, 2018, they would have Division One offers, they'd be offering them free education, adulation, headlines… there's probably two or three of those players who would have had that distinction today. They went back to the farm and didn't even go to college. How sad is that? It choked me up when I got into that story."
Jeff Kolpack will be a part of the "Zandbroz Writer Wonderland on December 6, along with Jacqueline Bussie, Kimberly Diede, Timothy Kloberdanz,Kat Socks and Danielle Teigen.
IF YOU GO
Zandbroz Writer Wonderland
Thursday, December 6, 6-8pm
Zandbroz Variety, 420 Broadway N, Downtown
701-239-4729; http://www.zandbroz.com/fargo.html