​18 Little Public Courtesies
by Diane Miller | .(JavaScript must be enabled to view this email address) | Editorial | October 3rd, 2013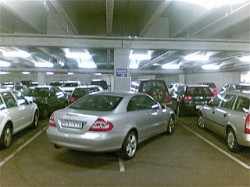 Small courtesies are not living requirements, but by abiding by them we make life enormously easier.
Because they are small gestures we often think of them as unworthy of mentioning or unworthy of making an impact.
Think again.
Ahem … Let's review:
1.Put trash in recycling receptacles. It doesn't take long for the workers to sort the garbage anyhow.
2.Always leave at least a 20-cent tip. Yes, buffets included.
3.When parking, take up two spots. White lines are nothing more than white lies.
4.When done with your shopping cart, flip it upside down, leave it in the lot … and carefully place it so that it takes up two parking spots. "Who's the lazy one now??!!"
5.Eat snacks and chew gum with your mouth open in a library. Then watch YouTube videos without using headphones.
6.Never look away from your phone when out to dinner with friends. You have access to 92 other "live" friends on "Face-chat." Don't let your real friends get in the way.
7.Ask a person who's sitting by themselves at a restaurant if you can steal the lone empty chair across from him for your own party of 12. "If it's not too much of a bother …"
8.Complain to a department store customer service rep for not returning your used, receipt-less, secondhand store-bought, stinky, poop-stained item. "It was gift from my grandma! She told me she bought it here!"
9.Say "thanks A LOT." These three words may be second and third and fourth most important words in the in the English language. So don't forget to throw your hands in the air and bulge your eyes when you say, "LOT."
10. Try on 20 pairs of shoes, 48 pairs of jeans, 31 t-shirts and 88 eyeglasses. Then ask the salesman, "Actually, do you know where I can buy an iPhone instead?"
11.When ordering a drink at a noisy bar, whisper, so that the bartender can't understand you. Bartenders love the mystery, almost as much as they love giving all their time and attention to one customer on a busy night.
12.Pay in all pennies. YOLO.
13.Always whine about receiving poor service. The workers and manager will feel so bad for you that they'll just have to offer you a free all-you-can-drink-and-eat wine and wieners meal on your next visit.
14.Order Pizza Patrol delivery while dining out at a nice restaurant. Continually tell the waiter you haven't decided on what to order yet. When the pizza arrives, bring it inside the restaurant and eat it at the table.
15.Go to a public zoo and scream "Free Bird!" at the zookeepers.
16.Go to a concert and sing the lyrics to "Free Bird" very loudly to every song the band plays. No need to annoyingly request the song when you can just make it your own.
17.Wear a bikini or swim trunks on your next visit to the post office. If you have the extra courage, wear a seashell lay.
18. Go to a movie theater and watch a movie on your iPad. Don't forget to LOL.
HPR asks that you please not take any of these seriously – or to do the very opposite. We freaking hate it when people throw garbage in the recycling bins.