​A taste of the town
by John Strand | .(JavaScript must be enabled to view this email address) | Editorial | April 25th, 2019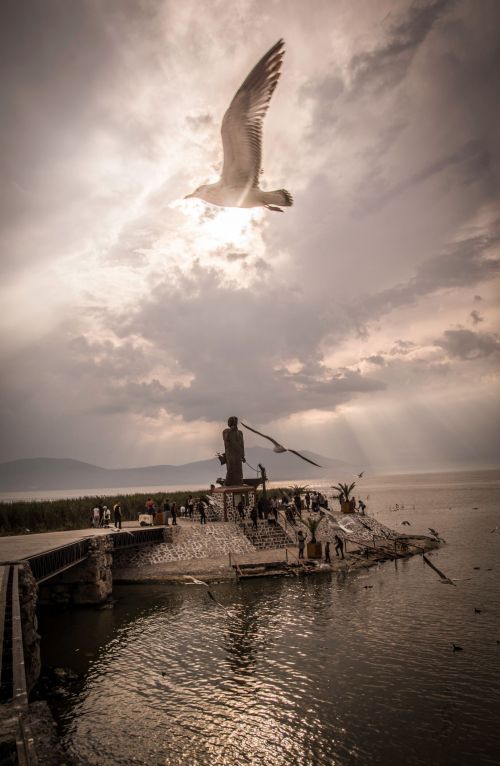 The High Plains Reader looks different this week. It feels different, too. We're curious what you think.
This is the second time we've shifted to a glossy, trimmed and stitched cover on our weekly newspaper. What you get in the end is something more akin to a magazine. Design-wise, Raul Gomez and Jessi Schmit, his assistant, love the glossy cover. Production-wise, we need a bit more lead time for our press, but that's manageable.
The theme of this special issue of HPR is Food. We take immense pride in our working partnership with the many elements of the food industry. Much as we've learned in the world of mixologists and their specialties, we've come to appreciate the people behind the scenes in our restaurants: the chefs, the servers, the niches, the differentiations.
Plus, we all eat.
Over the years – HPR is in its 25th now, by the way – we've seen a lot come and go. There have been some really good days in our local culinary world, and some very dismal days. Nearly 20 years ago, we did a cover story on the demise of the local mom and pop restaurants in our region. Local independents were oftentimes starving while chain restaurants like those found in bigger cities seemed to have the allure.
Downtown was dismal back then.
Now, the story could not be further from the low point we reached then. Downtown Fargo is a destination for an amazing selection of restaurants, including some great bar menus. Across town, our selection of local, homegrown restaurants is continually growing.
Our foodie scene is getting the attention of others across the country. And for good reason. Our bar and restaurant world is top shelf and there seems to be no end in sight for how far it will continue going. We do know this, however: our population growth is expected to extend well into the future, so you can connect the dots.
Please let us know how you like our "magazine" look this week. Over the decades, this step up in product is a big one. It ranks there with when we first shifted from black and white to one spot color, and then later when we shifted to four color processing on our cover and back pages, and then much later in time when we were able to provide color on every page.
The world of newspapering is constantly changing and people worry that print media will lose its relevance. There is no doubt that the digital world is changing everything and media delivery is evolving at lightning speed.
That said, HPR never was a subscription based product; it's always been free, which is key to our continued survival.
Plus, we have terrific content. And we have an amazing team of writers, contributors, advertisers, delivery people; and then, what it's all about. We have you, an estimated 25,000 of you Reader readers week in and week out.
The Little Newspaper That Could is local, it's homegrown, it's yours. We hope you enjoy our foray into glossy print and a magazine look. Let us know, okay?
And, while we are at it. We are continuously counting on your appreciation for journalists in this era when our profession is coming under unprecedented attack. HPR is not a chain. It is not establishment. It is not corporate. It's local. We take pride in our role in our community. It's our job as members of the Fourth Estate to be watchdogs for you.
Goodness knows, we lean left more than most if not all media in North Dakota. That's okay. It takes many voices to make a good community even better.
So, while perusing your favorite print media this week, let us know how you like this new format we are experimenting with. And, while at it, let us know how you are doing, what you like and what you don't like, what you need and what you want more of in future pages of HPR.
Food for thought.