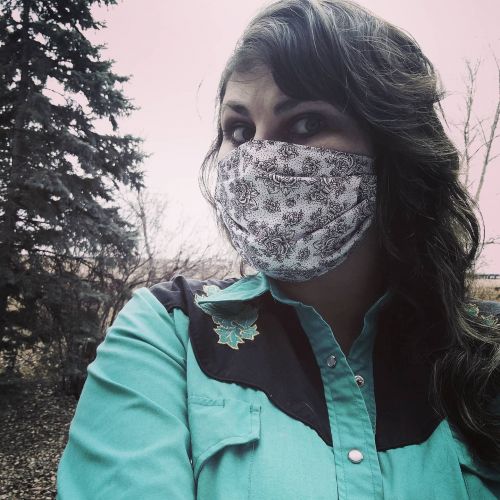 Governor Burgum,

Approximately five weeks ago I was laid off from my job at a weekly paper and I just got my first unemployment debit card. I now make half of what I would make at the paper and I'm still responsible for paying 100% of my rent and 100% of my other bills but I'm not going to dive into that right now. Right now--I'm thankful that I even qualified for unemployment when a number of people I know are not nearly as fortunate.
Like many of our newspaper friends, our little paper had to hold the presses because our bread and butter is revenue generated through advertising and the majority of our advertisers are bars, restaurants, and event based advertising. Six weeks ago events were starting to cancel and not too far after that the bars and restaurants put up their barstools and were ordered to close their doors due to COVID-19. Times are tough enough for journalists as their work is being discredited left and right by the Trump administration and the onset of digital media. Who would have thought that what could be the biggest story of our lifetime could be what kills local news as we know it. It's a sad state of affairs for the newspaper industry to say the least.
What I don't think a lot of people take into account is the ripple effect of COVID-19.
I know you want to get the economy back on track as soon as possible but we both know that's easier said than done. I have a good friend whose family owns a restaurant. I'm sure his story is similar to that of bar/restaurant owners throughout the country. Since your order to close restaurants and bars to onsite patrons on March 19-- which was a much needed move and we thank you for that-- he's working an excessive amount of hours in so 1. So he won't lose his home and 2. So they don't lose their business and all that they've invested toward that business.
Sure we all want to get back to our regularly scheduled lives but the kicker is… if these businesses are reopened prematurely they're still at great risk. If one person tests positive for COVID-19 the whole place will be shut down. That person along with all their co-workers will have to be quarantined. Meaning that business loses 14 days of revenue. Two weeks of food stuffs will rot and two weeks of expenses will accumulate. The Paycheck Protection Program (PPP) loans weren't nearly as easy for mom and pop shops to pick up before the bigger badder companies with more resources scooped them up-- and no this isn't my bias in sticking up for the little guy or sticking up for my friend. I took a look at the application and there's no space for the business owner or accountant to explain exactly HOW they were impacted by the virus. Though there is this:
"The Applicant will provide to the Lender documentation verifying the number of full-time equivalent employees on the Applicant's payroll as well as the dollar amounts of payroll costs, covered mortgage interest payments, covered rent payments, and covered utilities for the eight-week period following this loan. _____ I understand that loan forgiveness will be provided."
This brings us back to the conversation about rent and mortgage freezes. We've heard little about this. Maybe it's time to look into our legacy fund for small business loans. It's no secret that you're part of a real estate group and I really hope that's not why we haven't heard much of a discussion about this topic. I along with my fellow North Dakotans truly hope you have the interests of the people in mind rather than a money trail that only makes the fat cats fatter and all we can do is fight for scraps.
What I'm trying to get at here is-- please don't advocate to reopen the state prematurely. By doing so you WILL hurt local economies. By doing so you WILL put the vulnerable more at risk. By doing so healthcare workers WILL be overwhelmed and exhausted. COVID-19 has yet to reach its peak. Please do what's best for the health and wellbeing for the people of North Dakota. I want to be able to go back to work like everyone else, I want to grab a drink at Duffy's with my friends, I want to see my 90-year-old grandmother in the nursing home and take her out to lunch, I want my friends' and neighbors' businesses to thrive but lives are at stake.
Please don't choose the economy over people's lives. Afterall the economy didn't vote you into office-- the people did. I hope you make the right decision.