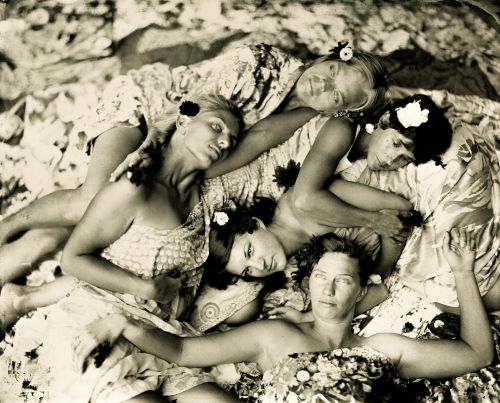 Dear Heidi,
I thought about writing a personal thank you on your vote against Judge Kavanaugh but found that my sentiments echoed and resonated much louder than a simple letter. This thank you extends beyond just my pen -- or rather keyboard. You openly acknowledged that this vote was a risky political move but you were right in following your conscience. I'm finding out more and more that a politician with a conscience in this day and age is a rare but beautiful bird.
I was listening to excerpts from Kavanaugh's hearing on NPR while driving to my hometown in central North Dakota and the tension was stifling. I felt like I couldn't breathe at times and when I got out of the car I felt shaky and I felt helpless. I still feel helpless because there's a lot at stake here.
I understand Susan Collins' moderate Republican stance. As a North Dakotan I respect a moderate -- full disclosure -- they may be my favorite kind of Republican. Nothing is a black and white issue but from her perspective as a woman and as a pro-choice advocate I would really like to know what swayed her vote on the individual that could quite possibly overturn Roe v. Wade?
In Collins' interview with CBS she made a point that there was a lack of evidence to support Ford's allegations but after how many years Collins is right. It is his word against hers, but who do you believe? A woman who's clearly shaken but can still muster clear, eloquent, cooperative words or a grown man throwing a tantrum and throwing shade at those questioning him, the one who clearly knows how you're supposed to conduct yourself in a courtroom -- but doesn't. What kind of evidence could one source other than an empty bottle and ripped undergarments? Also, as far as evidence goes, who keeps a calendar from the early '80s and how is that legit? I surely didn't write my party schedule in my planner in college… I was too busy uhhh… "networking."
I was proud of the way the women reacted in that courtroom. The way Judge Kavanaugh responded to Senator Klobuchar was disrespectful and unsettling. If he were a woman he could have even been called hysterical.
I know Kevin Cramer was quoted in saying that #MeToo is a "Movement toward victimization," but I find it highly ironic how Kavanaugh did his best to play victim on the stand. Claiming everyone from the Clintons to the liberals were out to get him. Playing victim in front of a victim while being half-heartedly held accountable for your actions or accusations is low class. Unfortunately in this day and age the only victimhood that is being acknowledged applies only to those wielding power with skeletons in their closets. Or do those who downplay #MeToo finally fear the repercussion of "No means yes" culture? Maybe we'll just call theirs #Meto, just so they feel like they have something.
That hearing felt like more of a charade than anything. A burlesque or poorly drawn caricature on justice if you will. There's a reason women don't openly share these stories. They're worried no one will believe them. That it's one word against the other. As women we know that and many of us have experienced that. Those experiences do affect you for the rest of your life. It affects the way you form relationships. It affects how you value yourself, how you trust, etc. Again as women… we know that and we live that.
Relating to others through their #MeToo stories reminds us that we're not alone in our struggle.
We all know Kevin Cramer is notorious for his foot in mouth syndrome. He made mention that the women in his life can't wrap their heads around the #MeToo movement. There are two sides to that coin. If they haven't had a #MeToo moment, bully for them. If they had, he would be the LAST person I would share that experience with. He followed that comment with the idea that they were "pioneers of the prairie. These are tough people whose grandparents were tough and great-grandparents were tough." Yeah. Mine were too and still are. You had to be tough or else you didn't make it. We'd probably try to reach his office for comment but he won't return our calls. I wonder why?
In the early days of statehood you could trade a woman for a team of horses. If you were a man you could also tell your wife as she went into labor, to go out to the barn and give birth among the animals. Those are true accounts of pioneer life. Can you imagine pioneer era #MeToo stories? They probably remained silent because the "rule of thumb" was still in effect making it legal for men to beat their wives with an object as long as it wasn't thicker than your thumb. Women could not exist in the public sphere without a chaperone to keep their reputation intact and that extended halfway through the 20th century. Who knows, there's probably an entire subsection of MAGA that involves women being seen and not heard.
Senator Heitkamp, you embody the true pioneer ideal. You blaze your own trail, think for yourself and lead with your heart. Women have come a long way in the past 100 years. We can own property, we can show our ankles in public, and we can vote and even run for office if we have the gumption. You're an inspiration Ms. Heitkamp. Keep up the good work. I'm sure you're inspiring a whole generation of women who aim to be "stronger than battery acid."
Thanks for taking a stand and standing up for us.