​Anne Krapu-HPR journalism scholarship opportunity
by Sabrina Hornung | .(JavaScript must be enabled to view this email address) | Editorial | February 6th, 2019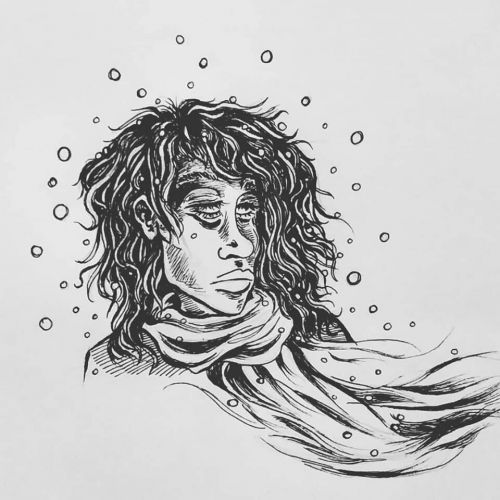 Last winter HPR grieved with Gary and Madeline Krapu of Valley City over the unexpected and untimely death of their daughter Anne Krapu. Anne, 31 had been a contributor to HPR and Valley City Times Record for nearly half of her life covering popular culture, politics, and social justice issues. She traveled the world as an educator and worked tirelessly as a political campaign staffer. It may be fair to say that during her brief time here, she lived more than most.
In her memory HPR is partnering with the Krapus by annually offering two candidates a $3,000 journalism scholarship in her name. Though the initial deadline has passed the deadline has been extended to February 15, 2019. According to the scholarship's mission statement, "Now, more than ever, Anne's family and the HPR want to support North Dakotans aged 15-25 who wish to learn the skills necessary to report honestly, fearlessly, and for the benefit of all the reading public."
The way the funds will be used is entirely up to the candidate and the board to whatever is best suited to the candidate's needs. Whether it's a writing workshop or online writing course and beyond. The board wants to see you succeed and is more than willing to assist scholarships recipients on their career path in journalism.
Two of those board members are John Strand and Raul Gomez. Never have I ever met two people so dedicated to providing a voice to and for the people. Never have I ever met two people who have helped me out more with my own career. The Krapus are pretty great too. I assure you the future scholarship recipient will be in good hands.
The application process requires two writing samples. One must be a news feature reporting on a local event. While the other must be an opinion piece touching on an issue that the candidate feels strongly about. The application also requires a CV emphasizing community engagement and accomplishments in writing. Have you volunteered somewhere? Were you a part of your high school paper? Have you managed a blog or had a letter to the editor published? Well there then, if you said yes to any of those, you're almost there! Applicants must also have a letter of recommendation as well as a statement of long term goals and how this scholarship will aid in achieving said goals.
Applications can be intimidating. Whether it be for a job, for college, for a grant or scholarship don't let that stop you. After all you never have a chance if you don't put yourself out there.
For those of you looking to boost your writing muscle or your resume, volunteers are the lifeblood of our little paper and we're always on the lookout for talented feature writers within the pages of the High Plains Reader. Think you have what it takes to contribute? Drop us a line and show us what you've got. Be a part of our community mouthpiece. Life is too short to be quiet and let the world pass you by.
For more information on the Anne Krapu-HPR journalism scholarship please visit, http://www.akrapu-hpr.org.