​Become acquainted with multicultural mermaids via folklore
by Sabrina Hornung | .(JavaScript must be enabled to view this email address) | Editorial | July 10th, 2019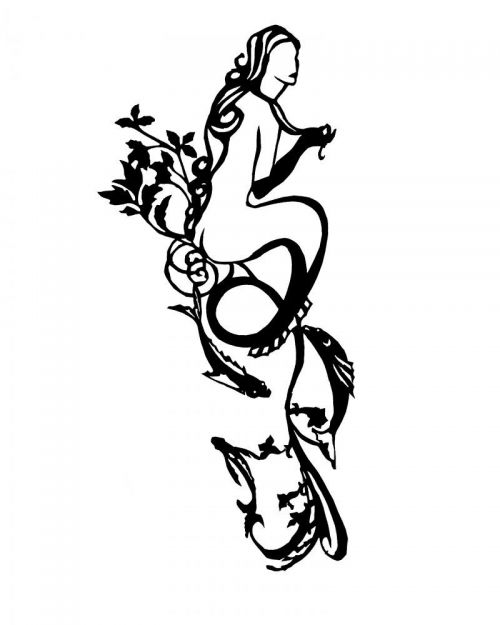 Every time there's a big dumb internet controversey winds down I can't help but think what the next big thing that's going to come along and piss off the internet. Whether it's a bunch of yokels blowing up overpriced coolers, people threatening to boycott wranglers, folks smashing coffee makers or kids eating laundry tide pods for 15 seconds of fame and an ambulance ride. This week's proof that the internet is contributing to our de-evolution and even more proof that Americans need to spend less time on Twitter and read books involves the outrage surrounding Disney casting R&B star Halle Bailey as Ariel for a live action rendition of "The Little Mermaid."
I remember the days pre-internet when there was outrage that a character in a children's film wore nothing but a set of seashells. Oh the horror!
Now Twitter is blowing up and a bunch of yokels are threatening to boycott Disney. Some are crying "CULTURAL APPROPRIATION," because a young African American woman was cast as Ariel, a mermaid that was initially portrayed as a fair skinned redhead in the 1989 animated Disney film. Disney's storyline didn't necessarily follow Hans Christian Andersen's anyway. His was far darker as are many mainstream fairy tale adaptations.
This isn't the first time an African American was cast as a Disney princess. In 1997 "The Wonderful World of Disney" produced a live action "Cinderella" that cast Brandy as Cinderella and the fairy Godmother was played by Whitney Houston. The #notmyariel crowd must have a short memory or selective triggers.
Folklore surrounding mermaids is fascinating. The best thing with folklore is that almost every culture has some kind of variation of this figure and stories surrounding it. Mermaids appear in folktales and fairy lore across the globe whether they are the spiteful sirens that lure sailors to their deaths or humble guardians of their natural environment. Let us take a moment to look at the story of the mermaid from a multicultural lens.
Mami Wata (Mama Water) is a water deity who comes up in African, Caribean, and even some South American lore. She is often depicted as a beautiful mermaid with long flowing black hair and she's known to be a snake charmer--think anacondas and other water snakes. According to an article titled "The many faces of Mami Wata" on smithsonianmag.com she can bring good or bad fortune as far as money is concerned and has a reputation as a dangerous seductress.
Jamaican folklore has its own water spirit, but instead of inhabiting a vast body of water she is believed to live in the Rio Cobre. Her name is River Mumma and is believed to emerge only when it turns lizard green. According to jamaicaobserver.com many have tried to capture her and all have failed ending up dead or at least near dead and is both revered and feared. The fish that live in her river are her children and she is the protector of both the river and its inhabitants.
Atargatis was a goddess in ancient Syrian mythology who is believed to be the mother of all "mer-lore." She was the goddess of the moon, fertility and water. She was closely linked to the Greek goddess Aphrodite. According to the ancient myth, Atargatis fell in love with a mortal shepard and she later bore his child. Somehow she was responsible for his accidental death and out of despair tried to drown herself. It turned out that due to her divine nature she couldn't drown. Instead she became half fish. According to sacredthree.org those who worshipped her, "would immerse themselves in her sacred waters to offer praise.They would keep and adorn living fish in her honor."It is believed that her story is where the story of the mermaid developed how many thousands of years ago.
There are also the selkies of Scottish folklore who change from seals to girls at the drop of a skin, as well as sirens in literature like "The Odyssey" that parallel the mermaids of "Arabian Nights," or the ill intentioned slavic rusalka. Heck, there's even mermaid lore in Riverdale North Dakota! Needless to say every culture has its mermaid story, so implying that a work of fiction rooted in folklore--like "The Little Mermaid" is misappropriating a certain culture is absolutely absurd and blatantly racist.
The moral of the story is grow up. If you believe that the casting of a young African American woman is ruining your childhood--just let go. Let Disney expose a whole new generation to a classic story and to inspire a whole new generation of princesses.