Cone Zone City
by John Strand | .(JavaScript must be enabled to view this email address) | Editorial | May 29th, 2019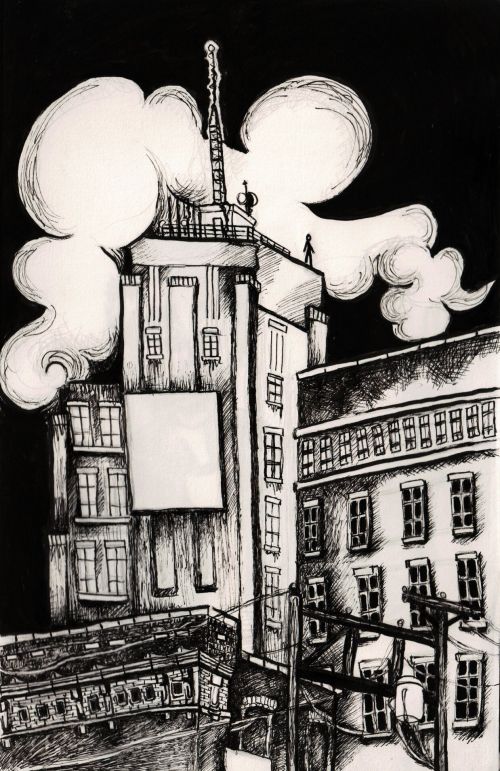 Being as the summer is upon us, HPR this week put a special focus on festivals, events and activities for you to do across the region in the coming months. This is a keeper issue.
There's no doubt we are fortunate to have the wealth and abundance of culture in our own back yard or within a short drive.
You'll also notice lots of destination options that get you out of town for a brief moment, easily within a day's drive. These events reflect the best of what those towns have to offer. Be sure to give them special notice, and then go meet the people. Eat at their cafes. Visit their churches. Spend some time in their parks.
Put this week's HPR on your coffee table and be sure to include this information as you plan your summer excursions. Tell them HPR sent you!
Construction woes
We all know the price of progress at times includes inconvenience. That's an understatement for the countless number of businesses affected by summer construction. The cone zones, so to speak.
Yes, when it's all said and done, the improvements will be noticeable and it will have been worth it. But in the meantime, we remind you that many of your favorite businesses are eager to see you walk in their doors, especially when construction season is in full swing.
As you look through pages of the High Plains Reader, similarly, we ask you to pay attention to our advertisers. See who they are. Note whether you already know them or not. Think twice about where you do your shopping and when possible, make the extra effort to support those local businesses who reach you through your favorite media, The Little Newspaper That Could.
Similarly, go out of your way for those affected hugely by construction. This no doubt will be a long, arduous business season for them if they are hit hard by traffic congestion, parking challenges, and route confusion due to the construction seemingly everywhere.
Walk in their door and tell them you appreciate them. Tell them you see their ads in HPR and that you appreciate that. Tell them you are aware they are challenged due to construction and that it didn't discourage you from making the trek to their front door.
Tell them you appreciate them.
Same goes when you are about to place your next order on Amazon. Sure, it's easy. And, yes, it's convenient. But where's Amazon in your community, anyways? Where is their support for your art and culture community? Where's their investment in your local parks and education? Where's their focus?
Not here, we can assure you.
We celebrate our business partners and hope that you do also. Tell them as much. Tell them HPR sent you.
Sabrina's big day
June 3 is our editor's birthday. We hope you join us in sending Sabrina Hornung lots of hugs and a plethora of birthday wishes.
Sabrina's grampa died recently and then in the same period of time, her gramma fell and broke her hip. So, understandably, Sabrina is spending a lot of time in Jamestown.
She's an extraordinary person and we love her from here to the moon and back. Her heart's been aching of late and family circumstances have pulled her momentarily away from the regular grind here at HPR.
The good news, however, is she will continue to expose you to small-town grandeur week in and week out, as that's her passion, well, one of them.
Hugs to you, Sabrina. And we wish you many happy returns.