How America shot itself in the foot
by Faye Seidler | .(JavaScript must be enabled to view this email address) | Editorial | April 17th, 2019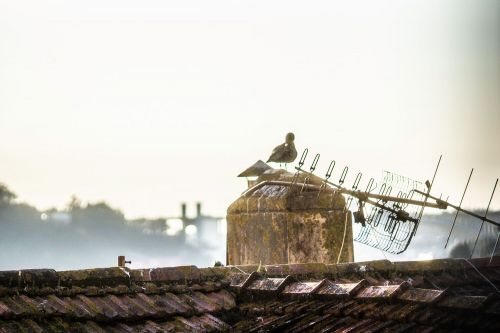 In 2016, the Rand Corportation's National Defense Research Institute published a year-long study looking at potential consequences for transgender members to serve within the U.S Military. This study looked at seven different unique elements of trans service ranging from how many trans people will seek gender transition care to what can be learned from foreign militaries that permit openly trans soldiers.
The result of this studied showed allowing trans individuals to serve openly would not negatively impact troop readiness nor cost.
Then acting Defense Secretary Ash Carter said that including trans individuals was essential for the Defense Department to have access to the most qualified and capable cadets. He determined based on that study that arbitrarily discriminating against individuals for gender identity or sexual orientation only harmed our country's effectiveness.
Based on this research the Obama Administration started to allow trans individuals to openly serve on June 30th of 2016. Making us one of 18 countries that allowed transgender individuals to serve openly.
While the military knew that including trans individuals was a must, they internally disagreed on whether surgery would be covered by the government. Curiously, Walmart covers surgery for their full-time cashiers, but the highest funded military in the world can't seem to afford basic healthcare for the soldiers who risk their lives for our country. Our armed forces could not make a collective decision around this and asked acting President Donald Trump what he thought about covering gender confirmation surgery for transgender service members.
Surprising everyone, in July of 2017 President Trump tweeted about banning transgender individuals from the military, stating trans individuals would have outrageous medical costs and create disruption. That claim is not backed up by the research produced by our own military or that of 17 other countries, over the last five years.
It is understood that his tweet was made without consulting the Department of Defense. This ban would eventually be carried out, meet injunctions, get a Supreme Court ruling, and go into effect on April 12, 2019.
The ban was fueled by speculation removed from actual data or research. In fact, in three years of open service for trans individuals, we did not see any significant incident nor was any reported by acting military leadership. In fact there is no data showing trans individuals would be ineffective in combat as soldiers or pose any burden to unit readiness or government cost.
There is no data supporting banning trans individuals, there are only people who are uncomfortable with transgender individuals or speculating from personal feelings and bad information.
The Trump administration and those who defend the ban insist that it is not a ban targeting transgender folk. The argument that it is not a ban is a complete farce that can only be argued by individuals who have no medical understanding of what it means to be transgender. It's like saying we're not banning tacos, but don't make anything with meat, cumin, cheese, lettuce, tomatoes, or tortillas.
The ban prohibits the inclusion of every element that defines what being trans is and its authors and supporters have the gall to pretend it isn't completely exclusive, harmful, or discriminatory.
While there are provisions to grandfather in trans service members who enlisted before the April 12th ban, we estimate that only 937 of the roughly 15,000 trans service members would be protected. It is expected that we will lose 13,000 trans individuals in the next thirty days as this ban is being formally implemented.
We are going to be losing effective, highly trained personnel for no reason, at nearly a billion dollar retraining cost, and for absolutely nothing. We are going to limit the capability of our armed forces, weaken our national security, and deny future soldiers because of prejudice and misinformation. We are going to dishonor the service and sacrifice of thousands of trans veterans who have served.
We as a nation have come to a point where we so badly want to hurt and exclude trans individuals, we are willing to hurt ourselves in the process of doing so, and that is absolutely messed up.
And it becomes harder and harder to have any meaningful, rational conversation about these topics. Every point I make, all the research, all the logic will be rationalized into a framework of strawman arguments, slippery slopes, and moving goalposts by people who have already made up their minds.
I want to be very clear here, this is not an issue of acceptance or "pc culture". Our armed forces should absolutely only be best and brightest and sometimes that means trans people.
We should not be letting individuals' personal feelings and discomfort with trans individuals dictate or harm our military like it is doing now. Every bit of medical or military research and every country that includes trans soldiers agrees their inclusion is not in any capacity harmful, while the exclusion of trans service members has an enormous consequence to unit readiness and military cost.
The direction of our current administration and armed forces with regard to our trans service members is misguided, harmful, and unjust.
[Editor's note: Faye Seidler is Administrator of Harbor Health Clinic]