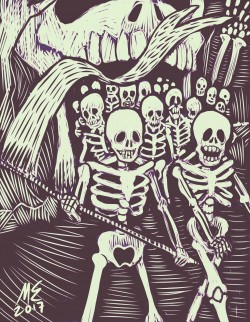 Our opinion: Unlocking the potential of industrial hemp
Hopefully we've all heard of industrial hemp referred to as "The Planet Plant." It has the capability to be used for food, fuel, fiber and pulp for paper.
It has long roots in US history, stemming from the Colonial era to World War II. During the second world war hemp was planted across the nation in the name of victory. In fact, hemp was cultivated in North Dakota during the second world war to help out the war effort.
It's known to occasionally pop up in the damnedest of places. No wonder no one could ever get high off of Hankinson ditch weed.
Jokes aside. It's counterproductive to affiliate Industrial hemp with its less reputable counterpart. Comparing Industrial hemp to medicinal or recreational marijuana use is comparing apples to oranges. The industrial variety contains minimal levels of THC and smoking it would make about as much sense as lighting up a hippie's hemp bracelet.
Hemp was used in the construction of the USS Constitution, also affectionately referred to as "Old Ironsides." Hemp fibers were used in the sails, rigging, and caulk.
George Washington even grew hemp.The fibers were notorious for their durability and have been used for centuries in various cultures and it's grown in almost every other country in the world EXCEPT the U.S.A.
So what happened? Politics. What else?
According to auburn.edu, Dupont Chemicals developed a chemical pulping process and they were involved with a timber company and a newspaper chain owned by William Randolph Hearst, the wealthy media mogul and politician. With this partnership Hearst would be able to acquire paper on the cheap and it would be easier for him to drive the other papers out of business.
Before chemical pulping, a process known as mechanical pulping was used to process paper pulp.
At the same time a machine used to brake hemp came out. Hemp hurds was considered a waste product of hemp fibers at the time, but with the development of this new technology it would be used to process hemp into paper and polymers, thus making hemp paper production relatively inexpensive -- and that very concept threatened Hearst's typeset dreams of a media monopoly.
The Marijuana Tax Act of 1937 wound up looping hemp in with the prohibition of marijuana. Which only proves that money doesn't talk -- it screams. Thanks to the anti-drug rhetoric of the time, inherent racism (which is a long ugly story that we can delve into in another editorial), shut down hemp production on the free market before it even had a chance to actually make America great again.
Remember the time frame, the late 1930s--post-Great Depression and pre-WWII. By combining business with politics America shot itself in the foot again.
According to the Bismarck Tribune, the number of North Dakota farmers participating in the 2017 Industrial Hemp Pilot Program jumped from five to 35, from when it was initially announced in 2015.
Hemp is fast and easy to grow, and the leaves provide an adequate canopy shading the ground, thus limiting weeds from growing around it. This alone will mean the more hemp is used for food, fuel, and fibers, hopefully less herbicides will be used.
It almost seems too good to be true.
As a food source hemp closely resembles animal proteins, but with minimal or no saturated fat and it's easy to digest. It's also said to have medicinal properties.
During our foray through Rendezvous country we had the opportunity to see the NDSU test plots near Langdon and we were happy to see the hemp growing tall.
In a world with a growing population, hemp will hopefully have the opportunity to thrive and North Dakota can find its new and improved cash crop.
[Editor's note: The art accompanying this week's editorial "Skeleton Parade' is by Mark Elton, author and illustrator of "Atypical Animals". For more of his work, visit www.BiblioTrek.com.]