Let's take a second to re-evaluate our priorities
by Sabrina Hornung | .(JavaScript must be enabled to view this email address) | Editorial | October 30th, 2019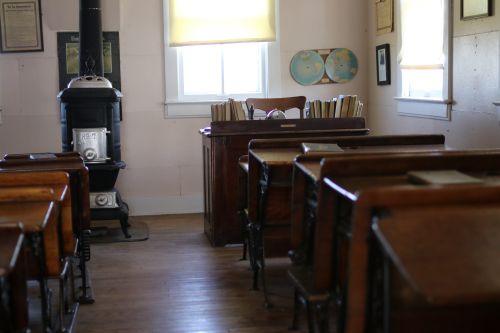 School lunch has been a hot topic of conversation lately, especially with the mounting debt that has accrued. Let's take a moment and talk about the importance of school lunch. According to frac.org, FRAC standing for Food Research and Action Center, school lunch is imperative to the healthy development of children, especially those in low income environments. It ensures at least one meal, and improves the student's overall health and brain activity. I mean, can you think properly on an empty stomach? I know I can't. These young minds need to flourish and grow. As a society you would think we would be able to embrace that by now. Especially as an ag centered culture you'd think that it's common knowledge that you have to water and tend to your garden to get it to grow.
A few local media people have posted on their profiles asking for the opinion of their followers on the issue. One comment in particular that really bothered me was, "I don't have kids--why should I pay for someone else's?" Well buddy, I don't either, but maybe someday he'll realize that these kids that aren't mine or theirs will someday take the reins in making this world work, but the first thing they need is a chance. Therefore they must be nurtured instead of the less fortunate being forced to watch their peers eat in front of them. It's hard enough for the kids growing up with less means. I mean, wasn't it always a rule in elementary school that you couldn't bring treats unless there was enough for the whole class?
The "it's not my problem" comments really, really bother me. They also made me wonder how many of those individuals stomp their feet and holler to the heavens about being pro-life, because that's what that movement leads to. Living breathing children who need nourishment.
The comment especially bothers me as I drive past the women's clinic and see the throngs of protesters lining the sidewalk during the 40 days of life protest. Of course every American has the right to protest whether we agree with them or not--it's our right to free speech.
Can you imagine if the children getting pulled out of school to harass women on what could be the worst day of their life were asked to volunteer, serving meals to the homeless, or sorting through donated items? Maybe they could have some kind of a fundraiser to benefit Saint Gianna's Maternity Home in Warsaw, North Dakota and do more good than fulfilling some sense of self-righteousness? What if the individuals protesting outside the women's clinic took to the streets and spent that time addressing cutbacks on SNAP benefits? Meanwhile I'll just pray away this pit in my stomach and hope that there are kids willing to share their lunches.
Full disclosure: I've been called an idealist before and I know I'll be called one again, but then again I'm trying to convince myself that this glass in front of me is half-full but in my mind it's almost gone.
I don't know what to think. If families are losing their SNAP benefits that include funding for breakfast and lunch, what's the next step? Make them wash dishes to earn their pizza rolls? Let's be realistic. These are kids we're talking about--this shouldn't be a partisan issue.