Maybe they're not snickering about North Dakota… Maybe it's you
by Sabrina Hornung | .(JavaScript must be enabled to view this email address) | Editorial | July 31st, 2019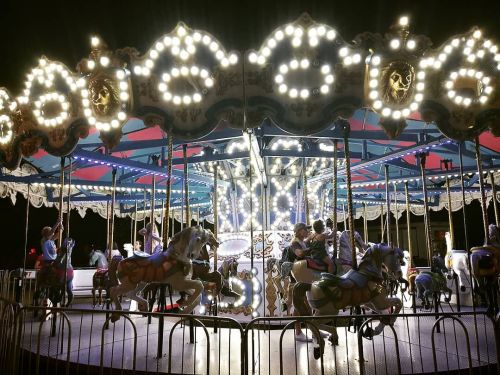 On Tuesday, the Washington Times reported Senator Kevin Cramer as saying, "I could be a victim of racism, but I don't offend easily, I just don't offend that easily." When a reporter asked how he was a victim of racism, Cramer responded: "Well, if somebody said something about being from North Dakota, every now and then I get a snicker about it, somebody will say something about North Dakota in some snide way, I don't offend because I'm comfortable with where I come from, I'm comfortable with who I am. I'm comfortable with my own accomplishments and the accomplishments of our state."
We don't mean to interrupt your own back patting and I'm sure 'ol Donny Trump tells you you're special for your lap dog-like loyalty but I really hate to break it to you Mr. Cramer… North Dakotan isn't a "race." If you're looking for a word to describe what you may have experienced it's more likely to be some form of prejudice rather than racism. Prejudice is a preconceived notion on something that's not necessarily based on reason or fact, and racism is prejudice plus power.
According to Merriam-Webster the definition of racism is: "a belief that race is the primary determinant of human traits and capacities and that racial differences produce an inherent superiority of a particular race." The people of North Dakota are made up of various races and ethnicities and it has been since the days of the land grab.
I hate to say it Kevin… actually… no I don't hate to say it. The snide remarks might be a direct result of the laughable and out of touch representation that we have in our political sphere. Do you even know what the term racist means Mr. Cramer? Throwing around terms without knowing their meaning makes you look simple. We don't like our state representation to look simple because that's embarrassing and snicker inducing, as a result it makes our whole state looks simple because someone voted this guy in.
How did Cramer get this silly little notion in his head? It all started while defending Master Trump's honor in his spat with Rep. Elijah Cummings. According to apnews.com, Trump blasted, "Elijah Cummings' majority-black Baltimore district as a 'disgusting, rat and rodent infested mess' where 'no human being would want to live'.'" Trump then followed up with some nonsense about Cummings being racist. Which is essentially the equivalent of "I know you are but what am I."
Baltimore is a notoriously racist city, with a very racist past, and a very corrupt police force which also has a history of racism. He made these comments to a black man--who lives in Baltimore and represents Baltimore. By making these comments he's minimizing or trivializing his experience. My guess the racism that these folks from Baltimore experience is much worse than a "snicker" or "snide remark."
Some argue that Cramer was defending North Dakota, from these high falutin' city folk. He wasn't defending North Dakotans or even being from North Dakota with these comments. He was defending Trump's spat with Rep. Elijah Cummings over his remarks about Baltimore. Baltimore is about the same population as the entire state of North Dakota but condensed to an urban area.
There were a number of interesting headlines that popped up on the web Tuesday morning. One being the Washington Times article titled, "North Dakota Republican Cramer: 'I could be a victim of racism, but I don't offend easily'" Rob Port had a good headline too, "Senator Kevin Cramer: Sometimes People Are Racist Against North Dakotans." Here's a headline from thinkprogress.org, "GOP senator: Cummings can't be the victim of racism because he's a successful congressman" followed by the subheadline, "Kevin Cramer then suggested he could be a victim of racism because people occasionally snicker about North Dakota."
Next thing we know 'ol Kev will want the movie and series "Fargo" banned for the misappropriation of the word "uffda," "ope" and misuse of woodchippers. Now that would really piss off downtown Fargo. They've been building a quirky identity around all that for quite some time now. Imagine hipsters rioting on Broadway decked out in beards and bomber hats at the removal of the woodchip statue of Marge at The Fargo Theatre. Uffda! What's this state coming to? Donald Trump should be proud of you for defending his honor like that Kevin, but your inarticulate comments have induced many more snickers and snide remarks across the country and it's NOT because of the great state of North Dakota or the people who live here. No wonder they're laughing at us Kevin. Crack open a book and open your eyes.