​Now you can have your career and family too
by Sabrina Hornung | .(JavaScript must be enabled to view this email address) | Editorial | May 23rd, 2018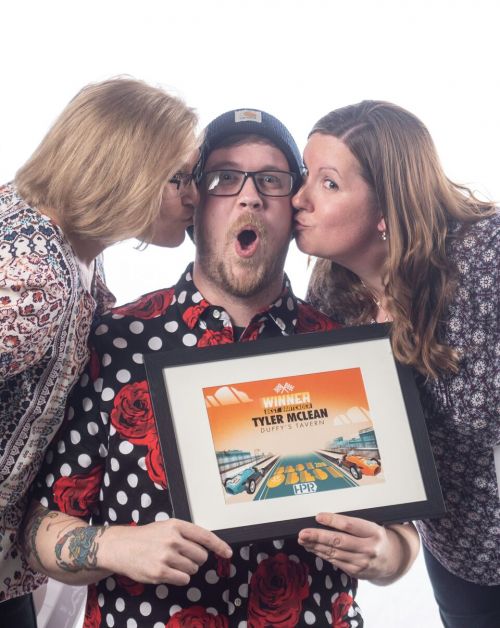 "If I look like a kid on Christmas morning, it's because that's the way I feel right now. How I wish my parents could have heard the words you said about me," Luci Baines Johnson said. She was preparing her commencement speech for Georgetown's School of Nursing and Health Studies last Saturday. She dropped out of nursing school to get married in 1965. Now at 70 she was awarded an honorary doctorate. According to the Washington Post 105 undergraduates were in the audience and 78 of them were women.
So, why is a commencement speech given by a college dropout important?
In those days, women were given a choice. You either married or went to college. You couldn't have your career and family too. Even if you happened to be the daughter of the President, namely Lyndon Baines Johnson. The policy was eventually rescinded in 1967 two years after she dropped out for the sake of love. According to her interview with NPR that decision "gnawed at her" ever since.
In the WP article the author Jessica Contrera spoke to a labor historian and noted that during that era you could either have a career or a family. The two were not supposed to intersect for a woman for fear that a career would upset her familial duties. At that time, nurses lived on the hospital grounds in specific dormitories and were expected to be on call and if word got out that they had premarital sex they were canned.
Fifty years wasn't that long ago and we've come a long way baby. Women can now straddle the private sphere of the home and the public sphere of the workplace. I'm glad we live in an era where a woman can do both.
Not too long before that during the war years women entered the workforce in droves to help the war effort and Rosie the Riveter was an icon rather than a fetish. That soon came to an end once the men returned from the perils of war. Women were booted from their factory jobs, laced back into their corsets and returned to the private sphere of their home to take care of the children and manage the home. Which some women were happy to do and others wanted more.
We are by no means questioning the importance surrounding a mother's duties, but a girl has to have options.
According to www.law.georgetown.edu by 1919, almost 100 years ago 86% of teachers were women. Some feared that this influx of female educators would "warp the psyches" of the young boys they taught and some school districts even prevented the employment of married women.
In fact, they weren't allowed to teach until the dawn of the second world war and many stayed but if they got pregnant, it was automatic grounds for dismissal due to liability and fear that her condition would somehow "unfavorably influence students."
At one point there was a misguided notion that work outside the home would damage the reproductive value of married women and some even thought this would compromise the population as we knew it. Which is hysterical--yes that's a uterus joke, unless science lied to us and that's the real reason australopithecus isn't around to tell us otherwise.
When I first came across the story of Luci Baines Johnson I couldn't help but reflect upon the Game of Life, and visualize individual choices as paths and imagining Johnson's dilemma as she approached that fork in the road. When NPR spoke with Johnson, she mentioned that when she left college, she left for love and when she returned half a century later she felt like she was welcomed back with love and represented a bygone era.