​Our Opinion: This is a no-turning-back moment in ND and American history
by John Strand | .(JavaScript must be enabled to view this email address) | Editorial | July 25th, 2018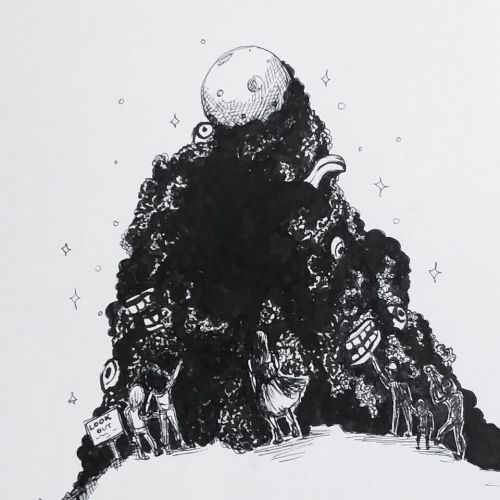 We'd be remiss to not acknowledge the recent untimely death of Ed Schultz whose media journey was rooted right here in Fargo. No doubt a lightning rod, Schultz impacted the world like few ever do.
When HPR was new to the Fargo community, Big Eddie commonly shared his microphone with voices representing The Little Newspaper That Could. He was a big fan of the underdog. He also – by then – had developed a full blown case of hatred for the local daily newspaper organization. His former employer on the electronic media side, Schultz was considered their fair-haired prodigy until he went to work for a competitor. He reportedly kept a scathing Forum editorial in his front drawer as a reminder.
Most recently reaching global audiences as host of "The News with Ed Schultz" on Russian-based RT America, Schultz had achieved remarkable success with MSNBC's "The Ed Show" beginning in 2009. Locally, he was an icon behind the microphone at KFGO.
Not everyone loved Ed. Yet, that never deterred him. If anything, he relished the controversy.
In our opinion, Ed Schultz ranked among a handful of people connected to North Dakota who made it big in the world of media: Eric Sevareid, Velva, an American author and CBS news journalist for decades; Edward K. Thompson, St. Thomas, editor of Life magazine and founding editor of Smithsonian magazine; and Chuck Klosterman, Wyndmere, essayist and author focusing on today's pop culture.
Our experiences with Ed Schultz were many and varied. Few gave HPR more credit than him. Countless radio shows, interviews, mentions complemented our early journey with Ed at the microphone. He had a way with words, emotion, and with drilling down to what was going on in the minds of ordinary people. He was splendid at what he did.
He even toyed with the notion of running for governor of North Dakota.
We will miss Ed Schultz. Meantime, we join those who are noting his accomplishments and storied journey in the world of media. Rest in Peace, Big Eddie. You done good!
Monumental Waste
On a daily basis, we like you are witness to countless thousands of dollars spent on local television advertising to tell us what we should think of U.S. Sen. Heidi Heitkamp or her contender Congressman Kevin Cramer.
It's breathtakingly ridiculous.
And it's still more than three months before the November General Election. What a waste.
We cannot imagine that North Dakotans do not already know who they will vote for come November. It's obviously a tight race, but not because of the truckloads of outside money attempting to sway our thinking, but rather because of the issues in the balance.
The Supreme Court. The Farm Bill. Health Care. Medicare and Social Security. LGBT protections. To just name a few.
It is our prediction that the one issue that will tip the balance relates to women's access and privacy in health care. North Dakotans have a propensity to tell government to stay out of their doctor's offices and to leave women's health directives to women, themselves.
We ought not overlook that half the GOP are women. That is where the rubber meets the road. How will Republican women vote? We suspect more will vote for Heidi than people might guess. This is the year of the woman. This is a no-turning-back moment in North Dakota and American history when it comes to equality, equity, health care and general status for women in every regard.
Millions of dollars won't impact how North Dakotans view women's issues, we would venture to guess. We'd frankly rather see the money donated to something that would make a difference in the lives of real people, yet we all know that's not their intent and neither will that happen. This is not about people and the greater public good; it's about power. It's not about us. It's about everything – and everybody -- but us.