Sad statistics and hard truths: One word is not sufficient
by Sabrina Hornung | .(JavaScript must be enabled to view this email address) | Editorial | September 19th, 2018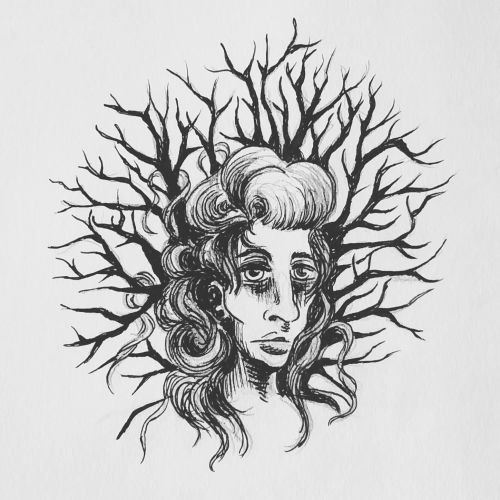 It's bad enough when his word versus her word regarding sexual assault gets out in a high school hallway, but can you imagine it spreading throughout the national news media? Imagine reliving those events every time you turn on the evening news.
Then the president's son responds to your trauma by posting a crayon-written meme downplaying your trauma. Can we get any more vile and juvenile? Tact obviously doesn't run in the family.
Christine Blasey Ford, you have our respect. Outlets and officials are questioning your character when in fact it should be quite the opposite.
But women like attention and we do this for attention right? She must have some kind of vendetta or ulterior motive? Lets not forget to question her mental health while we're at it. Uhhhhh… what? The days of women being seen and not heard are a thing of the past. I think we learned that pretty fast with the #metoo movement.
Ford saw this as something bigger than herself and in some circles she could be considered a patriot. Though Judge Kavanaugh vehemently denies Ford's allegations, he even denies ever knowing her name. Is it the time that passed or the alcohol that fogs Judge Kavanaugh's memory? Or is it just plain denial?
According to the national sexual violence resource center (nsvrc.org), "One in five women and one in 71 men will be raped at some point in their lives." One in three women have experienced some form of sexual violence during their lifetimes. 81% of women and 35% of men suffer from long-term or short-term post-traumatic stress disorder (PTSD) as a result of these attacks.
Can you imagine having to relive and relay a traumatic experience from your childhood to a complete stranger who may or may not believe you? How about to an entire nation and even the world? Can you imagine carrying that burden for decades? What if that attacker had been nominated to the Supreme Court, to serve, among other things, as something of our nation's moral compass?
Ford's husband, Russell, said in an interview with the Washington Post, "I think you look to judges to be the arbiters of right and wrong." "If they don't have a moral code of their own to determine right from wrong, then that's a problem. So I think it's relevant. Supreme Court nominees should be held to a higher standard."
It's true. Supreme court nominees should be held to a higher standard especially when rape allegations are considered.
HPR friend, contributor and historian Charlie Barber is the author of "Judge Aaron Jaffe: Reforming Illinois: A Progressive Tackles State Government, 1970-2015." Chapter five of said book is called "The Politics of Gender and Rape Legislation in Illinois.
"In Illinois, in 1978, The 'Rape Shield Act' and accompanying legislation, spearheaded by State Representative Aaron Jaffe (D-Skokie), and signed into law by Governor Jim Thompson (R-Chicago), changed the name and definition of the crime of 'rape,' to the crime of 'criminal sexual assault.' It was not until 2012, however, that the FBI, under President Barack Obama, constructed new guidelines empowering this change of definition, from a sex crime to a crime of violence, in force among policy makers and law enforcement officials, at all levels of government; federal, state, and local."
Rape isn't necessarily about sex, and that one word is not sufficient. It's about power and control. Someone who is capable of this or attempted it should NOT be in the position of deciding what the law is for all of us.
It's no wonder that 63% of sexual assaults go unreported. It's a sad statistic. Ford took a polygraph test and her therapist's notes matched her story. She didn't tell her husband until 10 years after they were married. No wonder she chose to be anonymous when her letter first came out. Stepping forward and finding that voice took some grit.