Someone to pull us out of a ditch
by Sabrina Hornung | .(JavaScript must be enabled to view this email address) | Editorial | March 7th, 2018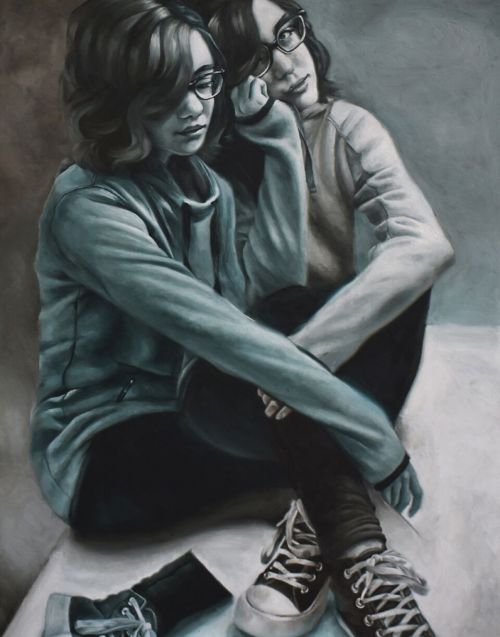 There's nothing really quite as unifying as a good snow day. The calm before the storm gives us something to small talk about. It's one thing everyone can relate to and add on to. Whether you casually comment on how much snow there is out there to "too bad 'ol Norbert Schultz isn't around to read the pig spleen.."
Both of which I've reiterated; but in my defense Schultz was an older gentleman who lived near Pingree, who would butcher a hog and predict the outcome of the winter based on its entrails. It's an old custom that is slowly fading away.
If you don't believe it, google it. I triple dog dare you. If you want to talk about North Dakota legendary, he was one of them.
Norbert Schultz is no longer with us, but the weather is still worth talking about, you betcha. "Nothing like an hour of shoveling ice 2-4 inches thick off the driveway in the rain during a thunderstorm," said Lisa Cook on her Facebook page, "before the winter storm warning for 7-10 inches of snow by Tuesday morning!"
"It's so good we cleaned our driveways," answered her friend Rebecca Knutson, the next day.
In the parking lot behind the senior and disabled apartments on Broadway, tenants helped each other dig their cars out of the snowdrifts and warned everyone about the ice near the back door -- just as they had helped each other recharge their batteries in the late December cold snap.
Whether it's idle small talk or reiterating weatherlore, it's definitely something that is ingrained in Midwest culture. No matter what, someone is bound to learn something. It's almost like the same gravel road courtesy as the backroad farmer wave. It's simple acknowledgement.
I think that it's something that we lack in this day and age--interactions that aren't viewed through a screen.
Tangent aside...
Just today two of my friends and I drove past a vehicle that was stuck off of tenth street. A man was trying to push the vehicle out while a girl managed behind the wheel. My pals and I gloved up and started pushing, and with our powers combined, we successfully pushed her out. As she waved and drove off the man asked us if we knew her--we all shook our heads and he laughed… "Well, neither do I!"
It feels good to help someone. Feeling helpless or vulnerable is one of the worst feelings in the world...at least that's how I've felt when I've had a flat or ended up stuck in the snow or mud. It's reassuring to know that someone cared to step in and help out.
To those of you who helped someone out this week or even this winter or any other winter. We salute you and thank you. You remind us that North Dakota nice is alive and well. We need to be good to each other, otherwise there's no one to pull us out of that ditch.
Every man for himself has its time and place but we need to work together and watch out for each other--this is the very basis of community. One kind gesture means more than you'll ever know.