The heart and soul of Ralph's Corner
by J. Earl Miller | .(JavaScript must be enabled to view this email address) | Editorial | September 6th, 2017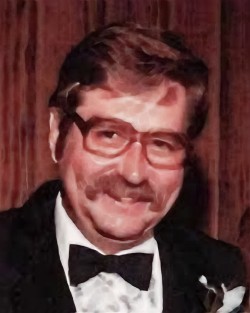 Our opinion: We are made of memories, all of us.
It's always tough to talk about people passing and in the last few years there have been many friends, acquaintances and icons that have left us. This past week I have had five people that I knew and have shared time with pass away, and yes, it's sad.
The first thing I did was try to remember the good times, the memories. For some it was many and for others I had to think about a long time ago when we shared our time.
Donald Wood was my boss for several years. When it came to stories he had thousands, when it came to friends I bet he had hundreds.
But when it came down to it there was only one Don Wood. That is something I hope we could always say about the people in our lives when they pass.
The folklore of Donald goes hand in hand with Ralph's Corner, along with the people that have since left their bar stools: Scotty, Andy, Johnny V, Dylan One Feather. I could name many more, just from the rail I served, but that list is getting too long.
We always had a people coming in asking Don for a little help. One person comes to mind that Don was willing to help and that was "Ghost." I never actually new his real name.
Ghost would come in mid-morning or mid-afternoon, always when the bar was a little slower. Don would greet him and ask him to sit down, then pour him a 10 oz. High Life. I don't think Ghost ever paid for a beer but he always left with a little cash from Donald's pocket, or maybe it was some gloves or a hat, something to make sure he was warm.
A few days later he would come in and give back the money, and then the process started all over again. Donald never said anything about this exchange, except "I have known that man a real long time and he has always been good to me".
If there was one thing Donald did, that was feed the masses. Every Thursday night starting at 4pm the grill was heated up and it was time to start cooking. There were fish fries, steak fries, empty-out-the-freezer fries. Whatever was edible was given away to his friends and his customers.
Many touring bands that played on Thursday nights ate like kings. Students would come in and Donald would walk around dropping off potato salad and steak bits, feeding them just because they showed up.
Thursdays were busy, but the last Saturday of every month was the house-filler, "the famous Ralph's liver fry." The people that worked on the same block as us might not have liked the odor steaming from the vent, but all the booths were filled. Parents would bring their kids, young adults would bring their parents. It was free food for everyone who wanted Liver, Bacon, and Onions.
Those are some of the memories that will stick with me forever, but the biggest thing for me was the opportunity he gave me when I just had moved back into town, a job at my favorite bar.
He put absolute 100% trust in me to bring new music into the backroom. I don't think Don ever thought how much of an opportunity this was for locals and touring artists. He was just happy that people liked coming and listening to music.
There was only one time that I saw Don spend a few minutes in the backroom and that was for Neko Case. There was a buzz in the papers about her coming and we anticipated how big a night it was going to be.
Usually on nights like this Don would head upstairs to his apartment and watch TV but for a few minutes he popped his head in that back room to see what was happening. There was no room to sit and barely any room to stand, but he listened. Just before he walked upstairs I asked him what he thought. He said, "She's awfully pretty and sure can sing, but to stand in there like a can of sardines is not for me."
So, thanks Donald and the Wood family for the job and putting your trust in me. Thanks for letting me visit with you after Ralph's Corner had closed its doors, thanks for always telling me a story and offering me a beer.
But before I wrap things up I will crack a Bush Light Draft as Donald would have for Marcus Rudnick, Cam Just, Kelson Bush and Nancy Sauvageau. These are friends who have passed this past week and also made a mark in my life; and their friends and families will miss them.
So if you have a chance, pull up a chair and listen to the stories of how great they all were, share their generosity and make sure to pass it on into the lives of others and hopefully into your own life as well.