The power of song
by Sabrina Hornung | .(JavaScript must be enabled to view this email address) | Editorial | August 21st, 2019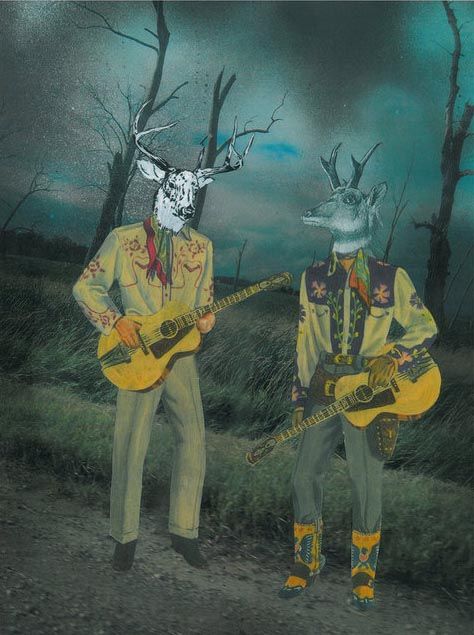 In this issue David Crosby said, "You know, music is like a lifting force. It makes things better." Truer words have never been spoken.
This week we decided to change things up a bit and offer our readers an exclusive music issue. We chatted with Maria Cree in Minot to see what the scene was like in the Magic City, then we headed to Grand Forks to see what the haps was with the Greenway Takeover Festival and then on over to Ojata Dogmajal to treat not only your earbuds but your taste buds as well. We then traveled deep into the heart of German Russian country and tapped into their folk music traditions. Then we caught up with with El Gato del Rio, a four-piece Americana band from western North Dakota.
Not to mention that we touched base with some Fargo favorites prior to a couple of upcoming gigs and chatted with music legend David Crosby. If that's not a North Dakota legendary issue right there, I don't know what is.
What is it about music that can simultaneously move us to tears and make us want to move our feet? It provides us with a melody when there's nothing left to say. In high school, local punk shows provided a sanctuary to misfits like myself who didn't necessarily fit in with with the other social groups at school. It was a creative outlet where we were free to express ourselves and tap into the true power of DIY. If it wasn't for those shows, I don't know when I would have come out of my shell.
Though there's more to music than providing a creative outlet for rowdy (or in my case melancholy) youths to let out their aggression -- though that's important too -- we're not discounting that. Music therapy has also done wonders for Alzheimer's patients. According to mayoclinic.org, "Musical memories are often preserved in Alzheimer's disease because key brain areas linked to musical memory are relatively undamaged by the disease."
The 2014 documentary, "Alive Inside" follows social worker Dan Cohen and provides insight on his nonprofit organization called "Music and Memory," which is an advocacy group for the treatment of dementia patients via music therapy. They work with and train healthcare professionals to set up personalized playlists on digital devices for the individuals that they are working with.
This may sound trivial, but don't your ears perk up when your jam comes up? Whether it's Glenn Miller, Steve Miller, or Lizzo -- there's something there.
I (along with area arts advocates and healthcare staff) was at an Art for Life meeting a couple of years ago, which is sponsored by the North Dakota Council on the Arts. Art for Life integrates folk art oriented group projects at elder care facilities throughout the region. One group did a presentation on Music and Memory and showed an excerpt from "Alive Inside" and there wasn't a dry eye in the room. Once the individual with dementia heard their favorite music in the film, it was almost as if they woke up. Their eyes widened and some even teared up, their toes tapped, and some smiles appeared.
What is it about music that charms us? According to the Mayo Clinic, music has been proven to relieve stress and reduce agitation, anxiety and depression -- and that's not just for patients. It's a stress reliever for caregivers as well and aids in communication, believe it or not.
Music most certainly is a unifier, whether you are singing along with the crowd at a concert featuring your favorite band or if you are singing in praise with your local church congregation. There's a spiritual connotation that resonates within us for the duration of our lives and that can't be ignored.