​Time to get your hemp in a row
by Sabrina Hornung | .(JavaScript must be enabled to view this email address) | Editorial | July 18th, 2018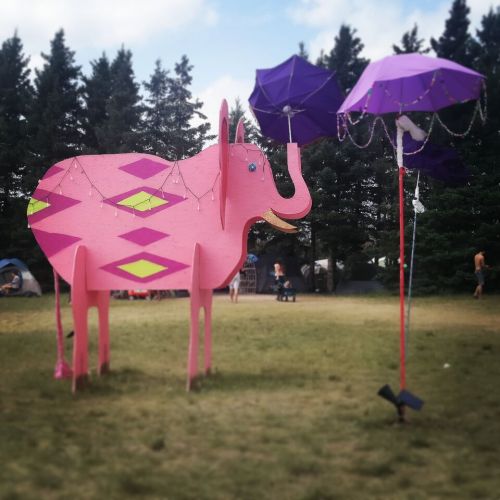 With all of the excitement surrounding the legalization of recreational and medicinal marijuana, why aren't we discussing the possibilities of industrial hemp? You might not catch a buzz from it but there's all kinds of other cool stuff you can do with it. Hemp can be used for food, fuel, fiber, pulp for paper and even bioplastics. So could we feed, fuel and clothe the world with one crop?
Maybe we're sounding too hopeful.
It wouldn't be the first time hemp was cultivated in our state. In fact, hemp was cultivated in North Dakota during the second world war to help out the war effort. It still has a habit of popping up in random ditches throughout the state 70 some years after the fact.
Let's talk more about the potential of hemp based bioplastics shall we? It could be one of many remedies for our over dependence on petroleum based plastics. According to thenationalhempassociation.org, Hemplyne hemp plastic "will biodegrade completely in 18 months." Meaning it could drastically reduce our carbon footprint.
Hemp fibers are notoriously strong and lightweight. The plastic produced from it has already caught the eye of the packaging, automotive, and building industries. According to the same website, "It has a very high ratio of density to weight. This allows it to potentially be used in aerospace to save weight on heavy structures."
According to packagingdigest.com we manufacture close to 300 million tons of plastics worldwide per year. According to the same website, "It is estimated that up to 129 million tons (43%) of the plastic used per year is disposed of by landfill or incineration, and approximately 10 to 20 million tons of plastic ends up in the oceans."
If it weren't for cost effectiveness and/or Big Bad Oil breathing down both manufacturers and consumers necks, these alternatives might have a chance. Until then we'll think about the number of straws that we throw away with our fast food garbage. Yeah, yeah… we get it--baby steps. What about rethinking our plastic bag usage?
Anyway, back to bioplastics. Plant-based plastics are broken up into two tiers -- "biodegradable," meaning they will break down through time, and/ or composting and "durable," meaning they won't break down but are recyclable. Coca Cola tried their hand with the latter version. According to their website the bottles were made of 30% plant-based material. The plant material used being sugarcane and waste from the sugarcane manufacturing process, which is interesting, ironic and most likely completely coincidental but sugar cane was the original sweetener for Coca Cola prior to WWII.
Bioplastics are great, but they won't just return to the earth and turn into wildflowers once you toss them and they're not recyclable for the time being. They are often seen as contaminants in certain recycling facilities and have to be sent to the appropriate composting facility to break down adequately.
It's not fair--why can't anything be easy?
A temporary solution could be to have a conscience when it comes to our waste. Let's use reusable containers, let's have some reusable bags on hand. Convenience has a cost that we often take for granted. We can take to mind the three "R's" that we learned about in elementary school. Reduce, reuse and recycle--it's the least we can do.