​We need to rethink how we're treating each other
by Sabrina Hornung | .(JavaScript must be enabled to view this email address) | Editorial | April 11th, 2018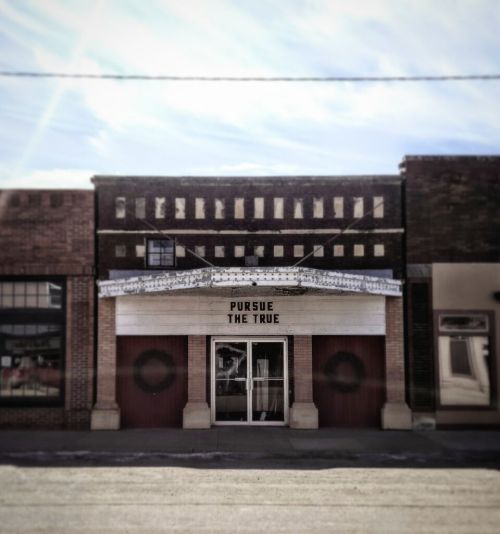 On March 31, 2018 a young transgender person took their life in Bismarck. Chance Houle was 12 years old, a seventh grader, a child in Bismarck, North Dakota.
According to the obituary, "Throughout the last 6 months of her life, she experienced continual transition and intense bullying at school."
Everything about this is heartbreaking. Cherish "Chance" Houle's obituary and story are going viral. Another sad thought, Chance came out as transgender this year and every media outlet in our state that covered the tragic story misgendered Houle.
An article published by Forum News Service on April 4th ended with:
The girl is survived by her mom, Jessica; her dad, Nathan; siblings, Santana, Sonte, Maliyah, Nathan Jr., and Yuri; her grandmas, Marina Chiefstick and Judy Nelson; and many aunts, uncles, and cousins.
Visitation for the girl is on Thursday, April 5, from 10 a.m. to noon at the funeral home.
Note: "The girl is survived," and "Visitation for the girl."
None of the other obituaries listed on Inforum were worded like this, though none of the deceased that we came across were that young. With all due respect,"The girl" sounds dismissive and is clearly the wrong choice of words when addressing a transgender youth. Clearly Chance had trouble finding peace in life. Give the child peace in death. Use a first name or use a last name. Where's the sensitivity and where's the respect?
Wording is everything when words are your work. As journalists, we need to take this into consideration. It's a really tough topic to broach and we all need to learn proper pronoun usage while addressing a transgender individual. In fact, it's our responsibility. When we learn the rest of the population learns. Well, at least the population who keeps up with current events.
This isn't a political platform and isn't a place for one paper attacking another. This is the tragic death of a child. We need to handle these stories with kid gloves to give these individuals -- family included -- the respect they deserve.
We express our deepest condolences to the Houle family as well as Chance's peers. There's nothing harder than losing a child. We all have so many questions and so many words we wish Chance could hear and see.
Bullying won't stop overnight but we really need to rethink how we are treating each other. We need to get over the "sticks and stones" mentality. Words can be just as lethal as sticks and stones. It doesn't matter how old we are whether we're interacting face to face or profile to profile. We need to be good to each other. Tell your kids to be good to each other. Tell your parents to be good to each other. Take it upon yourself to be good to others. Sing it from the mountain or sing it from a skyscraper.
Cherish "Chance" Houle's obituary read, "The ugly truth of bullying is someone who loved Cherish had to open the bedroom door and see what they saw on Saturday. The ugly truth of bullying is those who loved Cherish can't close their eyes at night because they can't get the image out of their head. The ugly truth of bullying is doing CPR for 4 minutes and 26 seconds. It's listening to 911 operator tell you to go faster and push harder. It's knowing that you didn't open the door early enough for it to matter anyway. It's that Cherish isn't here anymore."