What's behind our humility?
by Sabrina Hornung | .(JavaScript must be enabled to view this email address) | Editorial | April 3rd, 2019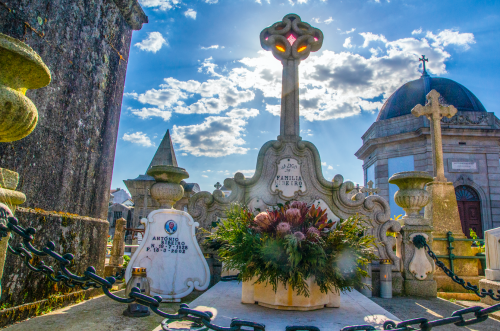 A few years ago I was walking into my hometown grocery store. At the time I had Minnesota plates and an elderly man struck up a conversation mid parking lot -- as central North Dakotans often do.
Usually it's to comment on the weather or when curiosity gets the best of us. My Minnesota plates brought forth this curiosity and he asked me where I was from. I told him I was originally from Jamestown but had lived in or near Moorhead for a number of years and gone to MSUM. He told me of his years in the service and how his military career took him around the world once or twice.
Once he retired from the armed forces, he worked in a number of factories in Detroit. Once his employer saw he was from North Dakota, he said that sealed the deal because they knew he was a hard worker. He closed the conversation with, "You know, this is the best place in the world."
There's something to be said about home being where the heart is and there's also something to be said about a place where the people are known for their work ethic.
This week we had a chance to talk to Kim Konikow, the executive director of the North Dakota Council on the Arts. A theme that we revisited in conversation was humility. Humility was also a theme that Jeff Kolpack often brought up when we talked about his latest book, "North Dakota Tough." In "North Dakota Tough," Kolpack collected stories from a number of North Dakota athletes. The recurring theme of "be humble" resonated throughout our interview as well as within the pages of his book.
Where does this come from? Does it stem from the Scandinavian concept of Jantesloven, also known as the law of Jante? We may not know it by name but it could very well be ingrained in our Scandinavian or Northern European-American roots. My pal Wes Anderson over at the Barnes County Museum in Valley City introduced me to this concept and I find it fascinating. The law of Jante isn't a law at all but an unspoken code of societal norms.
The term Janteloven comes back to the writing of Danish author Aksel Sandemose. Jante refers to a fictional village based on where Sandemose grew up.
Here is an English translation of Jante's law according to Wikipedia:
You're not to think you are as good as we are
You're not to think you are smarter than we are
You're not to convince yourself that you are better than we are
You're not to think you know more than we do
You're not to think you are more important than we are
You're not to think you are good at anything
You're not to laugh at us
You're not to think anyone cares about you
You're not to think you can teach us anything
When I spoke with Kim Konikow, she mentioned that one of the first interviews she did as Executive Director was with Ashley Thornberg at Prairie Public. Thornberg asked Konikow about her thoughts on North Dakota artists. She instantly replied, "Do good work and put your head down." It's an accurate portrayal but she feels that doesn't work well in the arts. She went on to say, "I feel like that puts us in a position to have to prove our value and we shouldn't have to."
Up to that point, I had never thought about it that way.
Why is it so hard to accept the title of artist? Is it the fear of self-promotion or do we see the arts as something frivolous and the value of their pursuit just isn't recognized?
Kim Konikow added some insight, "There seems to be not a fear -- it's just a North Dakota thing. I think it makes sense. You do good work and it pays off. You don't get recognition for that first of all. We have to accept the recognition before we can expect other people to even comment on it."