Where's Teddy when we need him?
by Sabrina Hornung | .(JavaScript must be enabled to view this email address) | Editorial | July 17th, 2019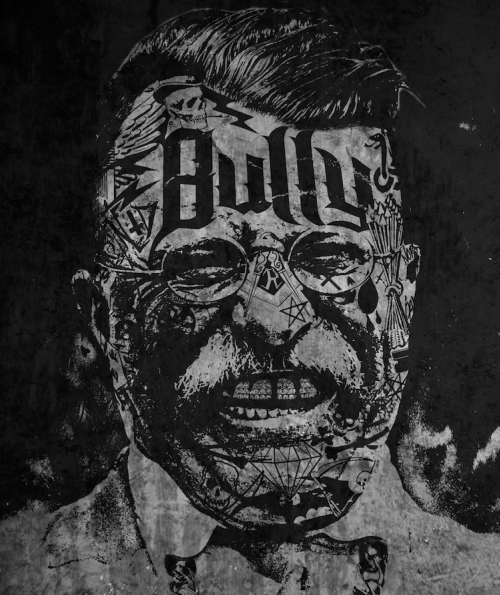 It's no secret Theodore Roosevelt loved North Dakota. It's also no secret North Dakotans love Teddy. He left us with a legendary legacy and it's no wonder that the Theodore Roosevelt Presidential Library will be in the badlands of Medora, where he said, "the romance of my life began."
Though he was born a New Yorker, he came to North Dakota in the fall of 1883, at the age of 24, shortly after he lost both his wife and mother on the same day. He came to North Dakota a "City Slicker" and left with true grit.
According to theodorerooseveltcenter.org, there are 15 sites that mark his legacy, four statues of him in our state, two roadways that bear his name; as well as both units of our national park named after him.The highest honor bestowed upon someone by the state of North Dakota is called the "Rough Rider Award" in reference to the 1st United States Volunteer Cavalry unit that was led by Roosevelt during the Spanish American War.
Six sites in our state were dedicated by the man himself, one being the Fargo college cornerstone which now resides in Bonanzaville. According to the same website, during the library's dedication he said, "One of the most important assets of the nation is the education of its young men and women." He also noted that his experience ranching in the badlands was a "postgraduate course."
He dedicated two bird sanctuaries in our state, Chase Lake National Wildlife Refuge in Stutsman County and Stump Lake Wildlife Refuge in Nelson County. Other sites include Sully's Hill Wildlife Preserve near Devils Lake. Dakota National Forest in Slope County was an effort to conserve coniferous trees in the state. And then there was the Lower Yellowstone Irrigation Project, near Williston.
As far as his presidential legacy, he was a noted conservationist and "trust buster" meaning he was a monopoly's worst nightmare. In fact he went head to head with J.P. Morgan, the most powerful industrialist in the country at the turn of the century. Though Roosevelt was born into affluence, he was a man for the people.
Let's take a moment to digest this information, shall we? As a conservationist and trustbuster, what would TR think of the state of North Dakota's current political situation?
Yeah, we're looking at you Burgum, Cramer, and Armstrong. What would Teddy think of your oil-lined pockets, of the fracking, the oil-induced corruption and toxic waste? What would he think of the flares and bobbing donkeys and oil wells, toxic spills, and the oil refinery slated for the outskirts of the national park that bears his name?
Theodore Roosevelt once said,"Here is your country. Cherish these natural wonders, cherish the natural resources, cherish the history and romance as a sacred heritage, for your children and your children's children. Do not let selfish men or greedy interests skin your country of its beauty, its riches or its romance."
His descendants certainly don't seem to think much of the refinery. According to npca.org in an article titled, "Summer 2014: Drilling down," Roosevelt's great-great grandson Winthrop Roosevelt was quoted as saying, "Destroying the areas directly around national parks is probably not the best idea, Just like people don't want to live right next to chemical plants, national parks [shouldn't be] next to industrial sites that might cause ecological damage."
What would Roosevelt think of the Keystone Pipeline? How would he approach the water protectors? What would he think of the greasy oil money that's infiltrating North Dakota politics? I'm no expert, but to me that sounds like the very thing he fought tooth and nail against. Would he seek out alternative energy solutions? What would he think of the Green New Deal?
He once said, "A great democracy has got to be progressive or it will soon cease to be great or a democracy."
Would he be dubbed a radical or ...gasp… socialist by today's standards? Would he even have a chance in North Dakota politics or would he be demonized for having a backbone? We'll obviously never know the answers to these questions but it's certainly food for thought. Then again Roosevelt was a larger than life figure and it's easy to romanticize.
Go ahead, call me an idealist or a fruity liberal but if North Dakota wants to preserve Theodore Roosevelt's legacy, maybe our leaders need to take into consideration what Roosevelt would do, instead of just using his name as a novelty or for the sake of sentiment.