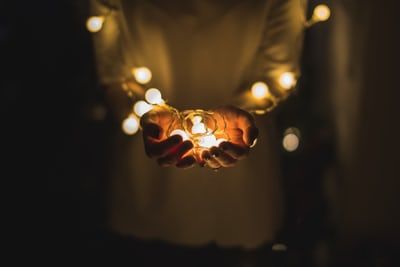 Two American Con Men With An Insatiable Appetite For Wealth
Phineas Taylor Barnum was born poor in 1810 in a rural village in Connecticut where survival was determined by cunning, smarts, drive, and ruthlessness. He had an insatiable appetite for wealth. Some say it was from when he learned to count. He conned his way to becoming a wealthy man during our first Gilded Age in the latter half of the 19th Century.
Donald John Trump was born rich in 1946 in New York City and later used his father's millions to con his way to claim he was "very rich," possibly around $10 billion. Forbes puts him at $3.5 billion, while other financial experts say he may not even be a billionaire. But, like P.T. Barnum, he has always had an insatiable appetite for wealth during our second Gilded Age of world-leading economic inequality in the 21st Century.
P. T. was a natural con-salesman early. At age 12 he was selling snacks and "demon" rum to soldiers. Barely out of his teens, he was publishing a newspaper and running a boarding house in New York City. His ability for promotion advanced to conning and grifting when he bought an elderly black slave named Joice Heth for $1,000 at age 25. Claiming she was 161 years old and had nursed George Washington, he put her on exhibition in the Northeast and raked in about $1,500 a week, a fortune in those days.
Donald the Lyin' King was not a precocious youngster. He was such a pain in the ass his parents shipped him off to military school to get discipline. The school failed. He calls himself a successful businessman, but financial experts have said he would be much further ahead if he had just left the money he inherited in the bank to earn interest. He has sold his name around the world in 20 ft. gold letters but no American bank will touch him. He has reportedly gone bankrupt six times running casinos and stiffing everybody—including his first two wives. That's why the media and New York authorities want to get his bank records from Deutsche Bank. As a real grifter, what financial crimes has he committed—and what is he really worth?
It's Too Bad These Two Psychopathic Malignant Narcissists Never Met
They would have been bosom buddies. Barnum was obsessed with self. Donald the Lyin' King has only one love: Donald Trump. P. T. was touring Europe with his creation Tom Thumb (Queen Victoria was in one audience!) when his two-year-old daughter Frances died. He didn't go home for her funeral. Later he was touring Europe when Charity, his wife of 44 years, died in New York. He missed her funeral, too. He said he mourned for her in his Italian hotel room. During the same trip he started a "relationship" with Nancy Fish, a friend's daughter 40 years younger, and married her in less than three months after Charity's death—while her family was still in mourning. He later joked with a reporter that he used Charity's ashes to spread on icy steps to keep Nancy from slipping. Now, that's real class.
The whole world knows that Donald Trump, like Barnum, is an immoral user of women and not a lover. He pays for sex when he has to—which seems quite often. His three wives seem to be display trophies, not partners. About 25 women are suing him for several kinds of sexual "misconduct." Has he ever stopped being an adolescent wet-dreamer? I imagine some accusers are after money because cons attract cons—while those with character are actually seeking justice.
The big question of today is: why did 80% of evangelical Christians vote for an immoral, irreligious, thrice-married patron of porn stars, a compulsive liar, cheater at golf, and is totally unqualified to be a leader of anything, including dog catcher, because he lacks the essential emotion of empathy? On top of that, what kind of man hates dogs, calls a daughter a nice piece, and admires dictators Kim Jong-un, Vladimir Putin, Sean Hannity, Rush Limbaugh, Jair Bolsonaro of Brazil, Rodrigo Duterte of the Philippines and Recep Tayyip Erdogan of Turkey?
Why Did Evangelicals Choose Immoral Earthly Power Over Character?
Trump became Donald the Lyin' King by conning two large Christian denominations into supporting him in the 2016 election. Since Richard Nixon developed his "Southern Strategy" after Lyndon Baines Johnson of Texas passed civil rights and voting laws rescuing blacks from Jim Crow laws, the white Republican Party of the wealthy has taken over the party of Lincoln. The strategy was simple. Get all the Southern whites to switch political parties. Certain that blacks would vote Democratic, it took only a few years for the whites of the Confederate states to turn Republican.
The Christian Identity Church, which claims that blacks are inferior and were created by God to serve whites, exploded in the South and West because it followed the precepts of the Klu Klux Klan and Jim Crow. There's no need to explain that further. Their power is quite apparent.
Christian Dominionism is another matter. Some adherents were elected to Congress and spread the following theocratic ideas to other Republicans: (1) Dominionists celebrate white Christian nationalism and want to turn the United States into a Christian nation, (2) Dominionists promote their own religious supremacy and do not respect equality of other religions--or other versions of Christianity,(3) Dominionists believe that the Ten Commandments establish Biblical laws that should be the foundation—and "Constitution"--of all American law. Former Minnesota Representative Michelle Bachmann is a prominent Dominionist who ran for president. Texas Republican Senator Ted Cruz is another. Ted's father Rafael is a Dominionist minister who has named his son "King" of the Dominonist Church in Texas—but that's another story.
Donald Trump, who thinks he is God ("I alone can fix it!"), decided early he had the ability through reality TV and Twitter to turn these two Christian denominations into his cult if he did everything they asked of him. He has succeeded beyond his dreams. He always was a white fascist nationalist without any religious beliefs.
What Some Evangelicals Think Of The Trumplican Party And Cult
Pastor John Pavlovitz: "Your willingness to align yourself with cruelty is a costly marriage. Yes, you've have gained a Supreme Court seat, few months with the presidency as a mouthpiece, and the cheap high of temporary power—but you have lost a lot more. You've lost a whole lot more. You've lost an audience with millions of wise, decent, good—hearted, faithful people with eyes to see this ugliness. You've lost any moral high ground or spiritual authority with a generation. You've lost any semblance of Christlikeness. You've lost the plot. And most of all you've lost your soul."
Religion writer Michael Gerson (and Bush speech writer): "Evangelical leaders have become active participants in the moral deregulation of our political life…In the process, they are associating evangelicalism with bigotry, selfishness, and deception. They are playing a grubby political game for the highest stakes: the reputation of their faith."
Evangelical Randall Balmer: "The religious right has dropped all pretense that theirs was a movement of family values."
Evangelical column writer for the Chicago Tribune Patrick Kampert: "With their embrace of Donald Trump white evangelicals have lost all credibility, every last shred of it. Jesus said that the world at large would know his disciples by their love, but I see judgmental attitudes and hate where there should be empathy and compassion. I see little resemblance to the Savior we purport to serve."
What Some Evangelicals Say About Supporting Trump
Franklin Graham in 2016: "I could sense going across the country that God was going to do something this year. And I believe at this election, God showed up." In 2020 he said to Trump: "If you were not the president, I just shudder to think where we would be."
Trump's religious advisor Paula White (who has an apartment in Trump Towers): "God came to me last night and showed me a vision of Trump riding alongside Jesus on a horse made of gold and jewels. This means he will play a critical role in Armageddon as the United States stands alongside Israel in the battle against Islam." (To Paula: what was Jesus riding? A donkey? An Arabian horse? Or one of your Cadillacs?)
Televangelist Jack Van Impe: "We anticipate a bloody war led by Trump and Jesus. It's going to be the bloodiest war in the world. The blood will flow to the bridles of the horses for 200 miles." (There is an organization called Cowboys for Trump. A reporter described it this way: "Its membership, one can safely assume, is made up of people who are by far less intelligent than their horses.")
Televangelist Jim Bakker (Yes, he's the Christian pastor who went to jail for fraud): "Trump's victory is the greatest miracle I have ever seen."
Steven Johnson, Trump voter from New Jersey: "I believe he has moral character and that he is a man of God. I also believe the he believes people have to pick up the banner and do what's right. If you don't pick up the banner then are you really Christian?"
Rose Ann Farrell of Florida: "I really believe he was sent to us. From one to ten, he's a ten. He lives in a Christian world and we needed a strong Christian, somebody who is not afraid. He speaks for us, has the guts and courage to speak what we want to say. His actions, his intentions, are Christian."
What Are Christian Values?
With this religious kerfuffle about what Christianity is, perhaps it's time that each Christian denomination compile an extensive list of what their Christian values are. I see Wes Belter, a well-known Republican politician in North Dakota, stated his support of Donald the Lyin' King in the Fargo Forum: "I, like Trump, am not without sin, but as a Christian I support Trump because he has legislative policy and executive orders that support Christian values that the liberal left has trampled." I certainly would like to know what policies Belter approves of and what Christian values he believes I have trampled over the years.
While making his list, I hope he would base it on the following statement by Presbyterian minister Anne-Marie Hislop of Chicago: "As a Christian who long ago dismissed the idea of eternal damnation, I have often noticed another side to the belief. Some Christians seem far more concerned with who is not saved that the fact that they themselves are. It seems that such believers are counting upon their God to carry out their revenge for them and to insulate them from those who are different or who make them personally uncomfortable. Heaven is, then, to be an exclusive club reserved only for Christians just like them. Sadly, their God, rather than being loving and merciful, is small, stingy and petty."
To Identity and Dominionist followers: Please send me your list of Christian values. I want to see why Trump is your "Chosen One." Please include a statement whether Jesus Christ is a capitalist or socialist.