​Dr. Snyder's 20 Tips to Topple Tyranny
by Charlie Barber | .(JavaScript must be enabled to view this email address) | Last Word | December 4th, 2019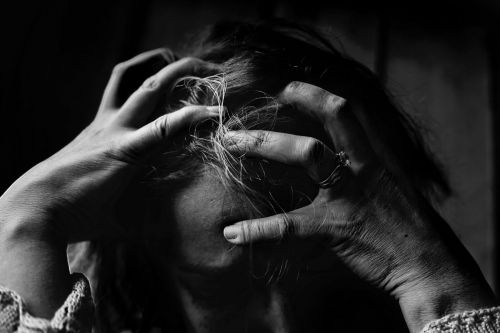 "Because oil and gas are found all over the freaking place…companies need a rudimentary foreign policy to maximize…their ability to produce their product; (they need)…stability, access, control, simplicity. Countries may come and go, but oil and gas companies need to think bigger than that: …so the longer the relevant foreign ruler is in power, the better. And if the local autocrat is …on the payroll, no one's going to bother anyone about cleaning up any mess that oil production might cause... And if any of the citizens…do step out of line and make a fuss, the ruling family (and its well-paid paramilitary forces and its expensive PR firms) will take care of that too…That global system of anti-governance driven by Western energy companies—that corporate shadow foreign policy—persists year in and year out, as American presidencies come and go."
– Rachel Maddow, Blowout

"Her question made me remember that the word 'idiot' comes from a Greek root meaning private person. Idiocy is the female defect: intent on their private lives, women follow their fate through a darkness deep as that cast by malformed cells in the brain. It is no worse than the male defect, which is lunacy: they are so obsessed by public affairs that they see the world as by moonlight, which shows the outlines of every object, but not the details indicative of their nature."
– Rebecca West

"…while the American tradition is a conservative one, what it has struggled to conserve are often very radical principles indeed."
– Gunnar Myrdal/Alistair Cooke

"My parents fled Communist and Nazi regimes. Having seen, first hand, the war, poverty, and displacement common to totalitarian regimes, they valued the freedom and democracy the U.S. represents. And they raised me to cherish these values as well."
– Former Ambassador to Ukraine Marie L. Yovanovitch to the House Committees on Oversight and Reform, Foreign Affairs and Intelligence, October 11, 2019

Step #2. Defend Institutions"It is institutions that help us to preserve decency. They need our help as well. Do not speak of 'our institutions' unless you make them yours by acting on their behalf. Institutions do not protect themselves. They fall one after the other unless each is defended from the beginning. So choose an institution you care about—a court, a newspaper, a law, a labor union—and take its side."
– Timothy Snyder, On Tyranny
I love "badass grandmas;" even ones who don't actually have grandchildren. These women of mature age are nowadays defending our institutions, the rule of law, government regulations and the U.S. Constitution as any mother would ferociously defend their child against predators of every shape and size. Two of them here in North Dakota, Dina Butcher (R), and Ellen Chaffee (D), have led the charge for an Ethics Commission that is a threat to a "good old boy" system in our Legislative and Executive Branches in Bismarck that would be recognizable in any part of the rural South and Great Plains, or urban North and West Coast. And, of course, the gritty former Ambassador to Ukraine, Marie Yovanovich, whose testimony to Congress recently has begun an official revolt of U.S. civil servants against the President-who-would-be-King. I was discussing their efforts and that of their sisters and enlightened men around the world against the myopia of a peculiar type of un-evolved, but the power-hungry and dangerous male creature, with the newest of my Mandan KGB trained animal friends, Corporal Kangaroo.
High Plains Reader: Hello Madame Kangaroo! You have come all the way from Australia just to study how American women in Congress and high office around the U.S. stand up to men?
Corporal Kangaroo: Yes. Ever since President Donald Trump tried to extort information from our head of government, just to go after his imagined political opponents, it has been necessary. And now that Trump's juvenile male creatures in the House of Representatives are insulting that nice man, "Captain Kangaroo," just to protect their sorry political butts, it has been a pleasure. I particularly appreciate the patience that (House Speaker) Nancy Pelosi (D-CA) has shown in bringing along the impeachment process, with all deliberate, but inexorable speed.
Lena: Intellectually speaking, Donald Trump is bisexual. He has the female defect of caring only about his private matters over the interests of all the institutional protections in American government and international institutions charged with containing terrorism and genocidal wars.
Omar Khayyam: And, small though his intellect maybe, Trump is a lunatic in wanting his name on hotels from Moscow to Istanbul. This disastrous "thinking big" has unleashed another opportunity for warmongers and genocidal ethnic and religious haters in the Middle East.
Mr. Swamp Fox: Presidents Ronald Reagan and George W. Bush were not that intellectually evolved either, but some common sense and decency allowed adults like James Baker III and Laura Bush to sometimes tear them away from moral monsters like Ed Meese and Dick Cheney.
Rasputin: And when President Bill Clinton managed to keep his zipper closed, he allowed a gifted intellect to benefit American institutions in both the public and private sectors, reduce a runaway budget, and enhance respect for American Democracy abroad.
Kim Dog Un: By contrast, President Barack Obama and First Lady Michele Obama demonstrated a marriage of evolved intellects and sensibilities that reflect Ancient principles of complementary female (shaping and molding) and male (cutting through) characteristics that have always advanced civilized institutions.
Señor Perro: But, as Senator Kamala Harris (D-CA) has pointed out, the Obamas did it while "being black," thus allowing enemies of American Democracy, both foreign and domestic, to exploit our historic weakness of racism, and its attendant lunacies of nativism, misogyny, and religious bigotry.
Corporal Kangaroo: Senator Harris, like her fellow candidates for the Democratic Nomination for President in 2020: Amy Klobuchar (D-MN), and Elizabeth Warren (D-MA), is a perfect example of the kind of evolved women, "badass grandmas" and their "badass" daughters and granddaughters who, combined with mature and tolerant men of all ages, have changed the complexion of American democracy, both literally and figuratively, for the better. This is a far cry from the 1950s, which featured a movie, "Advise and Consent," dwelling on the musings of old white Senators, with too many hang-ups and too much power. They remind me, unfortunately, of Australia's poisonous gift to the United States, media baron Rupert Murdoch.
Torquemada: Toxic old men in executive positions of government, like America's Trump, Russia's Vladimir Putin, Turkey's Recep Tayyip Erdogan, and Syria's Bashar Hafez al-Assad, are not the only lethal enemies of democratic institutions. Old men like Rex Tillerson of monopolistic Exxon/Mobil, and young men like Facebook monarch Mark Zuckerberg, current Conquistador of communication, are of even more immediate danger to American middle-class aspirations and democratic ideals and practices in place since 1776 and 1791.
HPR: I find it unsettling that Zuckerberg described Senator Warren's surging candidacy for the Democratic nomination as an "existential threat."
Omar Khayyam: Of course! That leaves NRA paranoids, sickos, Russian bots, and Steve Bannon enthusiasts to fill in the blanks with their own lunatic fantasies: all over the internet in violent words; and into our workplaces and homes of worship and recreation in violent deeds.
Putin: Zuckerberg is no worse than corporate Democrats on Wall Street, threatening to withhold money from that Party if Senator Warren gets the nomination, or even support Trump; or small-minded men in North Dakota government who can't stand the idea that women might not let them "keep all the marbles" in the game of power.
Señor Perro: Mark Zuckerberg is also no different from the original oil baron, John D. Rockefeller, who abhorred the "Trust Busting" Presidency of Teddy Roosevelt. Zuckerberg's "virtual tour" with his wife, of a hurricane stressed Puerto Rico was just as insincere and disgusting as President Trump's gratuitous hurling them paper towels in a photo opportunity, while simultaneously denying legitimate government services to these American citizens.
Rasputin: Senator Warren, like Teddy (1899-1909), and his cousin, Franklin D. Roosevelt (1933-1944) knows who the bad, lunatic, power-hungry guys are. She also knows how to get at the sources of their ill-gotten gains. They know that and are scared witless that she and her "badass" sisters, along with male Democrats with genuine spines, might actually win the election and force them to share some of their power and influence with the rest of us.
Rocinante: It is no accident that when Msnbc's Ari Melber asked Senator Warren who her "fantasy" running mate among past U.S. Presidents might be, she immediately answered: "Teddy Roosevelt," because of his penchant of trust-busting and his campaign against "malefactors of great wealth." Senator, legal scholar, and Oklahoma born Warren is well aware that Teddy Roosevelt's love of war was also accompanied by the nurturing of an American Navy that enabled the United States to survive World Wars I and II and protect the American experiment in democracy into the 21st Century.
Mr. Swamp Fox: Senator Warren, like many of us, is also aware of the irony of Teddy's acceptance of social Darwinian notions of the racial inferiority of Native Americans common to lunatic white men of his day, that was, nevertheless, accompanied by a concept totally compatible with Native American spiritualism: his conservationist vision in the creation of our National Parks that Donald Trump and Rex Tillerson want to destroy for the "hell and oil of it."
Lena: Rex Tillerson, petulantly, but accurately, described Trump as a f*cking moron, whose lunacy is melting down our centuries-old system of checks and balances. But he, himself, is a f*cking moron, whose idiocy is melting down the planet. Not much to choose from, except to be rid of both them as fast as our democratic procedures can do the job with a minimum of violence. Then we must pray that we haven't waited too long to overcome our collective idiocies and lunacies.