Essentially unessential: A collective response
by HPR Contributor | .(JavaScript must be enabled to view this email address) | Last Word | May 10th, 2020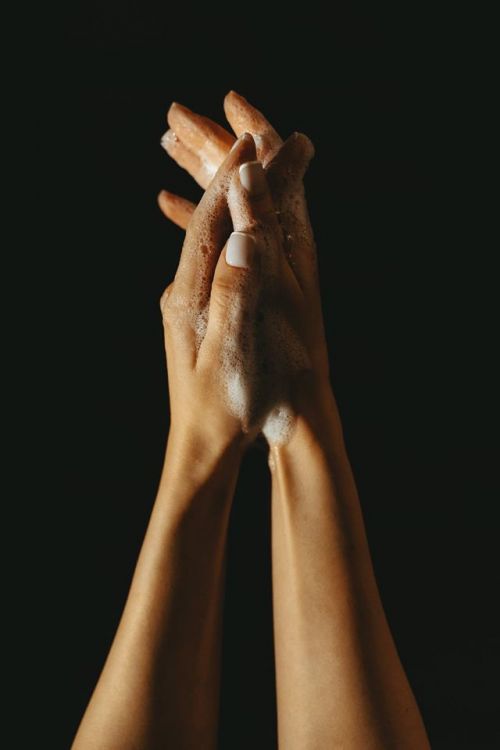 by Michael Str!ke, Krissee Grosso, Hoff, and others
A restaurant can be a very special place. It can be where you see the folks that live above, around, and beyond; coming regularly and enjoying the flow of the days, the nights, the food, and the drinks. It's where workers come together and bond, laugh, cry, work, sweat, and serve the community that keep that business running. But we have to remember that a restaurant, with nothing inside of it, can be a very different place. We know that what makes a restaurant special is what fills it up. I, until today, worked at Vinyl Taco for over a year. I and others lost our jobs because we felt like we were putting ourselves and the public in danger during uncertain times.
We want to address the misinformation that's been spread about our approach, and the consequences of our owners not following through on promises made. We know we've seemed brash, petty,privileged but nothing could be further from the truth… and we have a lot of truth on our side. We have our reasons for taking our approach to what we thought we had to do. Did we make mistakes along the way? Yes. Everything is new and uncertain and we understand that we're all going forward blind. We want to make one thing absolutely clear.
We are so very sorry to the rest of the staff we let down.
We, the 10 plus employees who refused to work Saturday, or be called in on Saturday-- feel terrible. This was a rolling avalanche that started near last Wednesday, and we definitely made mistakes along the way. We were scared. Scared that what little momentum that was there would be leaked too soon and we would lose whatever limited power we as workers have.
We were hoping 20 strong could be with us and it's been a struggle to try and keep every one of us strong and persevere for better things but know that we will NEVER blame our family, our coworkers, what friends we may still have there, for the choice they had to make. Scabs are not in our vocabulary and our family will never be considered as such.
We also want to make clear that the last thing we care about is any attempt to grasp the unemployment and/or stimulus that they say is our carrot leading the way. We would give up tomorrow any chance at unemployment for the chance that our coworkers, our family, and our customers are as safe as can be. We won't say that these safeguards FINALLY offered by those that call themselves leaders aren't going to be an avenue we feel we have to take. Some of us have JUST recently been shackled with unexpected costs and financial hardships. We are choosing to struggle further, not qualify for this economic boost, and give up what security we had when we still worked.
Those who remain are some of the strongest folks they have. Those who have and will bend over backward to ease the pain of their coworkers-- they have their reasons. Some have to remain. Some will say it was their choice and we will support that. We, as a movement 100 percent support a worker's right to choose the best course of action for themselves. We recognize that we're the service industry. The human service industry. We; clerks, cooks, servers, beauticians, massage therapists, and so many more are all a part of our community that serves comfort to the human condition. We offer normalcy in scary and uncertain times, and we feel we should be recognized for that.
We know that there might have been better ways to come to management. That they could maybe feel betrayed but we have testimony from us that spans years at Vinyl Taco. It is well known even to the public that the owners and upper management are people who make lots of promises but seldom are followed through. It was with a heavy heart that we felt forced to make our demands known only an hour before our announced walkout.
We also want to recognize and shine a light on the great businesses and restaurants in the Fargo / Moorhead community that have done so much more than our own at this time. We understand there is a position by most businesses that don't want to act in opposition to any other member or entity of the community. We respect their choice and would never demonize any of the businesses actually listening and caring. We know there are employers, owners, and businesses that are listening and working with their employees moving forward. In the expediency of trying to push forward our rebuttal, we were unable to come forward with names or comments, but trust us that our family extends beyond what we sadly chose to gamble and what we've lost at Vinyl Taco.
These are our rebuttals to the misinformation about what we've done, what's been done, and what hasn't been done
"Hand sanitizer is available for all employees and guests."
Front of house was provided with five spray sanitizer bottles, this is true. The back of house was not provided any sanitizers or no new method of sanitation to slow the spread.
"Several tables and chairs were removed to meet social distancing requirements."
This is true four tables and chairs were removed but Vinyl is a high volume restaurant and without a manager or host customers are sitting at dirty tables and servers don't have time to properly sanitize tables and pens. There are guests trying to sit and get take out orders piling up around the entrance.
"Face masks were supplied, and are constantly available to all of our employees."
We were told these masks were not adequate by our manager, it was suggested that we supply our own - which the staff did.
"Tables and chairs are continuously sanitized between each use."
Again, servers would try their best but are busy with other tasks so can't always sanitize between customers sitting down and there was hardly ever a manager or host to stem the flow.
"Touch-free thermometers are being used to check the temperatures of our employees."
At the time of the walkout no employee had their temperature taken since we opened May 1st. We hope that this is taking place now.
"Daily logs are kept and assessed for signs of potential symptoms of our employees."
One employee was sick during a shift and was not sent home, another employee stayed home sick and their symptoms were not recorded at all.
"Paper menus were printed, and are discarded after one use."
This is true. Good job.
"Employees have unlimited access to masks, gloves, and sanitizer."
The masks were not adequate, as stated before. The front of the house was not encouraged or let known they could wear gloves - or the proper methods of when to change gloves.
"We have limited our hours of operation, in turn, limiting shift time for employees."
With the increase of take out orders many of the back of house have had to stay past their shift taking care of work that could not be completed during their shift.
"We've taken this pandemic seriously since the beginning. We in fact chose to completely halt business by opting to not remain open for take-out for the 42 days prior to May 1st. By doing so, we ensured zero exposure for our employees."
There is no way to currently assure there can be NO more exposure at Vinyl Taco. Especially if it continues in it's struggling operations.
"The safety of our staff and community will continue to be the utmost of importance to us. And we assure you that you have a safe environment dining here at Vinyl Taco."
We hope that we can come together, as a community, and move forward in coming out the other side of this better than we know we can be.