​ND Democratic-NPL lawmakers put families first
by HPR Contributor | .(JavaScript must be enabled to view this email address) | Last Word | May 8th, 2019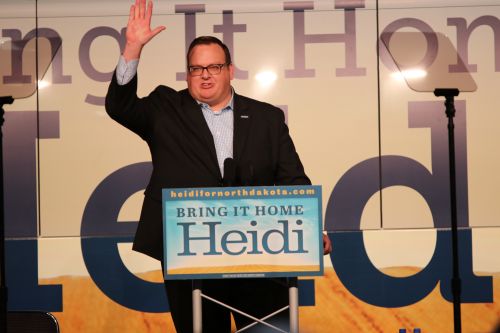 By Rep. Joshua Boschee and Sen. Joan Heckaman
jboschee@nd.gov
During the 66th Legislative Assembly, Democratic-NPL legislators successfully advanced a legislative agenda that puts the needs of working families first and supports the values of North Dakotans.
Strong state investments in these four areas help the people of our state. They also reduce the burden on local property taxes levied by counties, cities and schools, providing you with property tax relief.
Good Public Service When You Need ItDem-NPL legislators worked to ensure quality public services are there when people need them most, which means recruiting and retaining talented employees through much needed salary increases. We fought to ensure that highway maintenance shops remained open and partnered in the redesign and delivery of social services throughout the state, which provides 20 mills of property tax relief.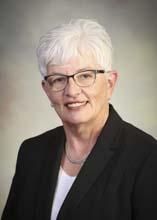 Strengthening Individuals, Families and Communities
Dem-NPL legislators championed improvements to behavioral health services, including more community- and school-based services as well as targeted case management services for serious mental health issues and withdrawal management. We increased investments in home- and community-based care so more individuals can stay in their homes, and we fought for much-needed inflationary increases for nursing homes and independent living providers.
Additionally, Dem-NPL legislators led on criminal justice reforms to rebuild lives through ban-the-box legislation that gives people with criminal backgrounds a better chance at employment, new laws to address the crisis of missing and murdered indigenous people and the implementation of pre-trial services pilot program.
Helping You Achieve Your American Dream
A third priority was strengthening our education system, because education creates opportunities to achieve the American dream. Dem-NPL legislators helped pass funding increases for our K-12 schools and supported a move toward on-time funding for growing districts. Additionally, we advocated to appropriately fund the state's higher education system and ensure safe facilities.
An Economy that Works for All
With 30K open jobs in ND, Dem-NPL legislators focused on legislation to help recruit a skilled workforce as well as legislation to help us better support both employees and the employers they work for. We successfully championed a skilled workforce scholarship and loan reimbursement program to recruit and retain in high-need areas.
Missed Opportunities
While much good was done during the session, the Republican-led legislature missed several opportunities to do more to help families, specifically around childcare and property tax relief. Dem-NPL proposals to expand access to early childhood education programs and implement a paid family leave program were defeated. Democrats also supported a revolving loan fund for infrastructure projects, which would have saved property taxpayers approximately $500 million over the next decade on local infrastructure projects like replacing aging water lines and streets, but Republicans rejected it.
Dem-NPL legislators are looking forward to building on our successes, pursuing the missed opportunities, and continuing to advocate for the families of our great state.
______________________
Editor's note: Joshua Boschee is the House Dem-NPL Leader and represents District 44 in Fargo. Joan Heckaman is the House Dem-NPL Leader and represents District 23 in New Rockford.