The Affliction
by HPR Contributor | .(JavaScript must be enabled to view this email address) | Last Word | February 26th, 2020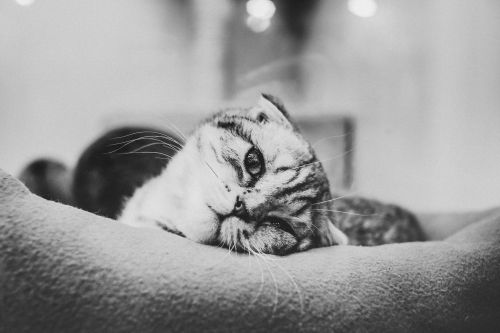 by Zach Nerpel
zachnerpel@gmail.com
The battle against contentment rages in 2020. The acts of caring for one's health and finding peace in doom seem to sap the mind of interesting motivations. You find your days melding into each other, not in the fugue of depression, but in hapless uneventfulness. Looking forward to cooking dinner and plans for dinner, become the most engaging thoughts you have left. You think about it while driving and your fried rice is the highlight of the week.
You've begun to subconsciously measure the rate at which your vehicle burns fuel, instinctively knowing when it will need another gas-up without looking at the gauge. It's like a second pulse; Time, the universal whiplash, and its effects on your tank.
You notice that the music while driving in your car has its own pattern. In the dead air between songs, another has popped into your head and a split-second later, also onto the radio. No, you are not listening to an album. No, it is not a sign from God. Instead, the patterns of another, the patterns of the DJ, have infected you.
Your mood, too, seems to operate in patterns. Without the intermittent rambunctiousness of alcohol induced dread and regret, it has stabilized. You don't remember driving to work. You don't remember being at work. You don't remember driving home, but you remember the fried rice.
Beyond the doldrums, below the routine fatigue, underlies "the affliction."
"It's quiet in here… too quiet" applies to the mind as well and the terror of the ailment is that many would have you believe this is normal, or something to strive for: Achieve blankness and acceptance in a twisted sense of adopted Taoist complacency. You didn't ask for this, it occurred when you decided to take a month off from drinking after a particularly wicked hangover and it's occurred many times before, you just never noticed it. One may never know when they are afflicted.
Blank thoughts - not good thoughts - blank thoughts reigning supreme. Nothing interesting to say in conversation, nothing to paint, no stalwart conceptualizations toward the takedown of Capitalism - only fried rice. Not apathy, not sorrow, not boredom - only "the affliction."
You still care, you still donate to Bernie, you still become irretrievably furious when a rat-man named Buttigieg declares himself the winner of a botched caucus before the results are counted, and then actually does narrowly "win." You just don't know what to do about it, you don't have any insight.
You're not sad, in fact, you're teetering on happiness. You didn't even know you liked cooking and being stable. The versatility of the rice cooker never donned on you until now and the possibilities fill you with clueless joy. You begin to forget the old feelings.
And boredom, no - not boredom. Haven't you been paying attention? You're infatuated with rice now. You're the Rice King. You dominate rice with new and creative ideology weekly. You're distracted.
Is this what time's whiplash does to the mind? Is this a state of mental decomposition? Were your thoughts dampened by government inhibitor rays in Harrison Bergeron fashion? No, probably not any of those. Is it the weather? Not this time - It is simply "the affliction" and when it strikes, there is nothing you can do but carry on because you won't know you're tainted. It's not a hill to get over, it's not inherently negative, and some never come back - fiending for fried rice all the way to the grave.
But now that you've had your nap, it's time to wake up.