The arts are thriving in the Metro
by HPR Contributor | .(JavaScript must be enabled to view this email address) | Last Word | September 25th, 2019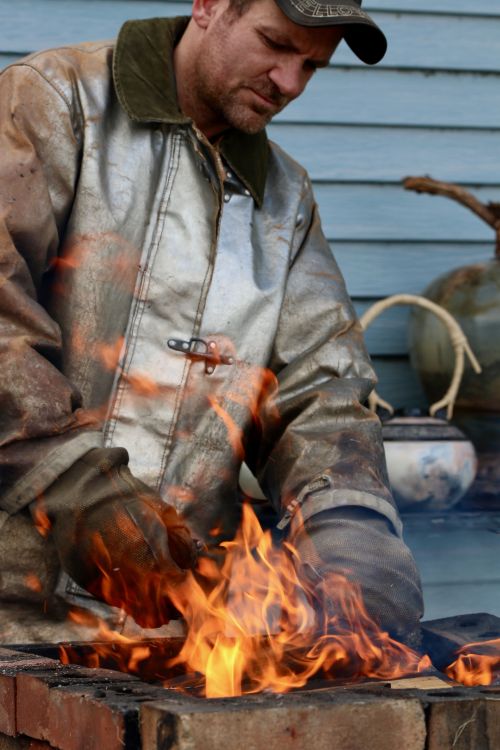 By Dayna Del Val
dayna@theartspartnership.net
Welcome to HPR's big art issue! I was delighted at the invitation to write a guest column for this issue because, as you may know, the work we do at The Arts Partnership (TAP) is all in service to #supportlocalart and the artists who make it. And it's fun to think about readers of HPR being immersed in a full issue of much of the art that makes our Metro community so great.
Whether you love music: rock, jazz, classical, instrumental or choral, ballet and other dance forms, opera, galleries and museums showcasing local, regional and national 2-D and 3-D art, theatre: including musicals, classic, contemporary, family and date night productions, literature, culinary, film and more, you are living in or visiting a community that is vibrant and alive with the arts.
The Metro's art sector spans three city and two state borders because, for makers and patrons, it doesn't matter where art is being produced locally. It simply matters that they have access to all kinds of it, and in our community, the arts are an abundant and infinite resource.
Some of that is because we have made the arts a priority for our children. Beyond school arts programs, there are numerous after school arts enrichment teachers and opportunities. We have three youth choirs and three youth symphonies. There are more thriving children's and young adult theatre programs than seem possible for a community of our size. We have youth programming at the museums, our public libraries and park districts. There are a number of dance studios that cater to every style of dance. ChalkFest, the largest free art-making event in the Metro, is at the Red River Zoo from 10-2 on October 5 and attracts kids, families, couples and more from all over. The Studio Crawl, October 5 and 6 from noon-6 is also free and invites everyone to meet local artists in their studios and see how art is made. There are more and more murals popping up in unexpected locations around town, and those engage and inspire people as well.
But some of the abundance is because artists are tenacious dreamers, too. With three four-year institutions and two two-year colleges graduating students from a variety of excellent arts programs, our community is awash in young people who have spent considerable time learning about and engaging in their various art forms.
And so many more of them are staying here to make their living and their lives. The number of young adults who identify as artists, or at the very least creatives, is increasing all the time. With the continued rise of technology, makers can live anywhere they want today, and many people are finding that our Metro is an excellent place to be.
Whether they pursue their art form full time or work around a day job, creativity abounds in our community, and it's being driven by the makers who want to call Fargo-Moorhead home.
So what if you're not an artist or maker of any kind? Do you have a place here, too? Absolutely. You are the other side of the coin: artists need people to purchase their art, to attend their productions and concerts, to read their novels, to buy their CDs, go to their openings, serve on their boards, purchase season tickets and give beyond that, too. In short, artists need everyone in the community to #supportlocalart in as many ways as you can and as often as you can.
It's not necessary that we all be makers, but it is necessary, as human beings, that we immerse ourselves in the arts from time to time. The arts feed our souls and imaginations They inspire creativity and industry. They calm down a rapid pulse and restore a frantic mind. They help us celebrate and mourn. They tell our shared stories and highlight our glorious differences.
I hope you read this issue from cover to cover; I hope you were inspired by the arts that are highlighted here, but I also hope you will get out of your house, your offices and your scrolling social media rabbit holes and actually go see some art, buy some art and maybe even make some art too.
Enjoy all the art that our community has to offer.
[Editor's note: Dayna Del Val is President & CEO The Arts Partnership]