To the editor:
The 2015-16 school year at the Fargo Public Schools begins on Thursday, Aug. 27. It's an exciting time as we prepare to welcome back our nearly 2,000 staff members and more than 11,100 students at all Fargo public schools.
What is particularly exciting, in addition to welcoming eager learners and enthusiastic teachers back into the classrooms, is beginning a new school year with a far-reaching
vision for the district that was crafted by the citizens of Fargo.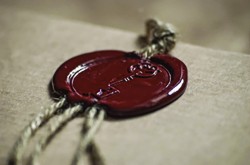 In June, the Fargo Board of Education approved the Fargo Public Schools' new Strategic Plan. The Strategic Plan is a contract between the Fargo Public School District and its owners – the residents of the Fargo school district. During the 2014-15 school year, a 54-member Strategic Planning Steering Committee met over a series of meetings throughout the winter and spring to create the plan.
The planning was far-reaching and multifaceted, engaging our constituents through surveys and public forums for feedback.
The new Strategic Plan is proactive and provides a road map to create the kind of educational experiences we want for children.
A balanced mix of current practice and new initiatives can be found throughout the plan, which is comprehensive and reaches all corners of the district.
Both the academic and operational branches of the district are melded together to create consistency in practice. The plan makes our priorities clear, ensures full transparency, and uses measurable outcomes to keep the focus on student achievement and growth.
We open this school year with a new mission statement – "Achieving excellence by educating and empowering all students to succeed" – a new vision statement, and seven strategic initiatives, which are:
1. Student Achievement and Growth
2. STEAM – Science, Technology, Engineering, Arts and Mathematics
3. Positive School Culture
4. Engagement and Experiences in Co-Curricular Activities
5. Community Outreach and Communication
6. Equitable Resources and Planning
7. Continuous Improvement and Accountability
You can find more information about this Strategic Plan on the school district's website – www.fargo.k12.nd.us.
In the Fargo Public Schools we strive to create a school culture that is supportive, encouraging and enriching. As we enter the new school year, our goal for all schools remains constant – to ensure that each student who enrolls has the access to every opportunity they want and need to be successful. To the residents of the Fargo Public School District – thank you for your continued support. We look forward to opening the 2015-16 school year on Aug. 27!
Dr. Jeffrey M. Schatz, Superintendent of the Fargo Public Schools
Linda Boyd, President of the Board of Education