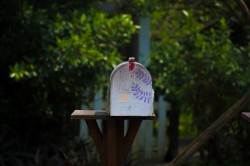 To the editor:
I read the article by Jon Godfread, the current North Dakota Insurance Commissioner, in the May 25th issue of the Reader. He used the space allotted to him to to lambast the Affordable Care Act, while giving a more or less positive spin to the recent Republican bill called the American Health Care Act (ACHA), a proposal that was passed by the House of Representatives only, and by a slim majority. His theme was to have "an honest and truthful discussion regarding what the ACHA is and what it is not".Perhaps I can submit this piece to give a different point of view.
As an aside, it's interesting that he, like most Republicans, insists on using the derogatory term "Obamacare" when referring to the Affordable Care Act (ACA) in his article. Such an op-ed piece published under the auspices of the Office of the Insurance Commissioner would imply that his opinion is based on a certain expertise and "above the fray". But I think that his analysis is very partisan because it omits many of the flaws in the bill passed by members of his own political party. To avoid the alphabet soup problem, I think it's easier to refer to the proposed repeal of the current law of the land as "DonaldCare".
Is there anything more we might want to know in our honest and truthful discussion of the AHCA (i.e. "DonaldCare")? Since nothing in life is free, the benefits of the ACA (the current law of the land) have a number of funding mechanisms. A big one is via federal income tax. Now, most people in ND would not be aware of this particular tax, because it does not kick in until you've made over $200,000 a year as an individual. The levy is under one cent on the dollar, so if you've made $300,000, you've forked over about $900 to Uncle Sam. Then you have to work with your accountant to minimize your tax liability on the other $99,100. But "DonaldCare" abolishes this tax. The program is defunded, and of course premiums rise, and insurance companies head for the exits. Haven't we seen this before? It's called a tax cut for the rich.
One true success of the current ACA is funding for Medicaid expansion. But "DonaldCare" cuts this. Any North Dakota officeholder who backs this bill is turning down federal dollars earmarked for Medicaid that would help residents of his or her state. Go figure.
How about an opinion from outside North Dakota? The New England Journal of Medicine is about as highly respected as they come in the medical world.
In health care policy analysis, it's far superior to the Wall Street Journal opinion page.I'll quote from an article that recently appeared on April 17 of this year entitled "The Art of Repeal – Republicans' Health Care Reform Muddle."
A key passage states "The CBO [Congressional Budget Office} report on the ACHA [the Republican plan], which projected that it would increase the uninsured population by 24 million, was devastating. It exposed the fact that repealing Obamacare meant not improving American medical care, as Republicans promised, but making insurance less affordable, less comprehensive, and less secure for millions of Americans.
For me, this evidence is that what "DonaldCare" is, is a bad bill. Hopefully it will die in the Senate. As someone who has worked in health care for over thirty years, my opinion is that we need to keep what we currently have and improve it.
Eventually, our goal should be single-payer, universal health care, for all Americans.
-Joseph Sleckman, MD
Fellow, American College of Physicians
Member, First District Medical Society