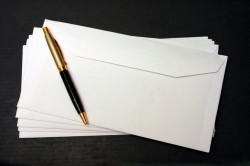 To the editor:
Thank you, Senator Hoeven, for your leadership in the United States Senate as Chairman of the Agriculture Appropriations Subcommittee. During markup of the Fiscal 2018 budget, your subcommittee worked diligently to support our state and, in doing so, did a great service to public health
Advocates like myself are grateful for your continued support in keeping tobacco policy riders out of the budget bill. The Food and Drug Administration (FDA) has recently been facing the threat of riders that could weaken its oversight of e-cigarettes and cheap, flavored cigars, which are being used by large numbers of young people and putting kids at risk of nicotine addiction.
This issue is important to me, as I have dedicated much of my career to preventing kids from getting hooked on tobacco. I've led efforts in North Dakota to raise the tax on cigarettes and supported statewide prevention education. It's critical for the FDA to have oversight of the tobacco industry and stop certain marketing tactics that target children.
Addiction, which is a chronic disease, is both treatable and preventable. Nicotine is highly addictive. For many users, it is harder to quit than alcohol. The National Institutes of Health even recognize that exposure to nicotine can make the brain more susceptible to cocaine addiction. The worst part is that tobacco-related illnesses kill more North Dakotans every year than alcohol and opioids combined. Tobacco products have no place around young people.
Though they're not legally old enough to buy tobacco, candy flavors and cheap prices are helping to get kids addicted. The FDA reported more than 80% of kids who have used tobacco say they started with a flavored product. Another report from the FDA and Centers for Disease Control & Prevention says more high school boys are using more cigars these days than cigarettes. These are important areas for the FDA to monitor.
Senator Hoeven, I am grateful for your support for reducing the impact addiction has on North Dakotans. In my career in healthcare, I have met families across our great state who are fighting back against a disease that can ruin lives. They have hope that together we can beat it. As we work to find solutions back home, we are happy to know you are supporting our mission in the nation's capital.
-Dr. Eric Johnson
Grand Forks
[Editor's note: Dr. Johnson is an Associate Professor in the Department of Family and Community Medicine, University of North Dakota]