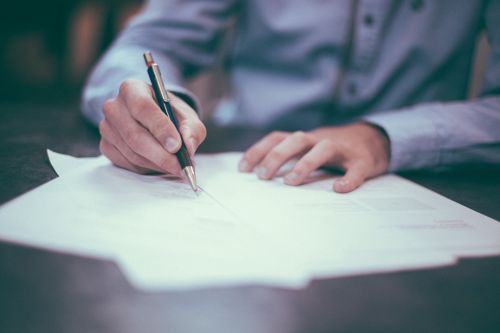 To the editor:
Summer will be here soon and when the temperatures rise outside, so do the number of travelers on our state's roadways. The North Dakota Department of Transportation (NDDOT) wants everyone to enjoy the few precious warm months we North Dakotan's love, but to do so in a way that allows everyone to arrive at their destination safely. NDDOT is asking every driver and vehicle occupant to help meet the Vision Zero goal of zero motor vehicle fatalities and serious injuries on North Dakota roads by taking personal responsibility when traveling. Zero fatalities may seem like an impossible goal, but when it comes to your life and the lives or your family and friends, is any other number acceptable?
If each driver takes personal responsibility behind the wheel, we will all get where we need to be this summer. Whether it's a trip to the lake, a baseball game, or a family vacation we can enjoy summer to the fullest by following best practices every time we travel in a vehicle.
Wearing your seatbelt is the single most effective way to protect yourself, and others from injury in the event of a crash. Nearly 18% of North Dakotans fail to wear their seat belt and while it is a personal choice, it's a choice that affects more than just you. Seat belts protect you from injury, keep you in the vehicle, and prevent a collision with other occupants within the vehicle. Wearing a seat belt can also prevent friends and family from experiencing the heartache of losing you in a crash. It's vital that adults set an example when in a vehicle by always buckling up and making sure that children are being transported in the appropriate child passenger safety seat for the child's age, height and weight, while being used correctly.
In addition to wearing a seatbelt and correctly using a child passenger safety seat, drivers should always drive sober, free from impairment of drugs and/or alcohol. Impaired driving is 100% preventable. Designating a sober driver or choosing not to be impaired can prevent tragedies on our roads.
Drivers should also remember that texting while driving is illegal in North Dakota. Distracted drivers are a danger to everyone on the road, causing more than a million crashes nationally and taking the lives of thousands of motorists every year. Get a do not disturb app and use it.
Speeding, as well as aggressive driving, continues to be a contributing factor in a significant number of vehicle fatalities. So far in 2019 in North Dakota, speed has been a contributing factor in over 20% of vehicle fatalities. These fatalities can be avoided by always following the posted speed limits and driving at reduced speeds in adverse conditions.
If you're out on a motorcycle this summer, be sure to wear All The Gear, All The Time including a helmet that's DOT compliant. Novice and experienced riders should consider taking a training course, so you're prepared to stay on two wheels in any situation.
A total of 105 motorists lost their lives on North Dakota roads in 2018. This is more than a number. Each fatality was a person with loved ones. Remember, when it comes to your life or the life of your family and friends is any other number but zero acceptable?
Follow all traffic laws this summer and help us reach the goal of Vision Zero - Zero fatalities. Zero excuses. One life lost in a motor vehicle crash is one too many.
Mark Nelson, NDDOT Governor's Representative for Highway Safety, Bismarck
Colonel Brandon Solberg, NDHP, Bismarck
Mylynn Tufte, NDDoH State Health Officer, Bismarck