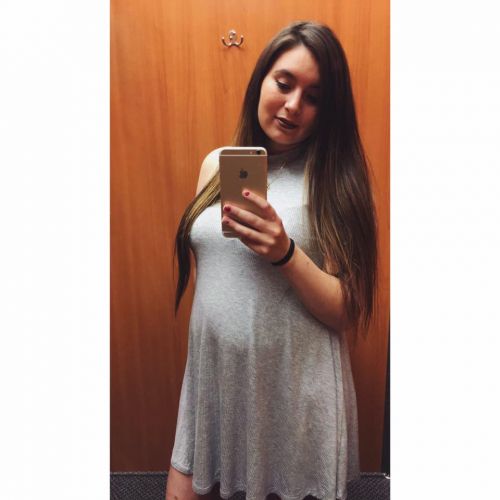 Injustice is an unsettling yet common reality for the families of Indigenous women who've gone missing. Those who've been found and brought home are still gone; their murderers are vanished and no one is held to account. There is a seething hate for my Indigenous kin here in the Dakotas and friendly Minnesota. It is a wanton loathing, unashamed when revealed: the only good Indian is a dead Indian. It is abundantly clear that there is no expectation for justice on behalf of any Indigenous woman, man or child in this area. In the eyes of the perpetrators and those who sit in judgment: we aren't human anyway.
If Savannah had been a blue-eyed blonde-haired white woman who was sliced open as her baby grew inside her, treated as rubbish and thrown into a river – hell would be paid in this neck of the woods! Recall Dru Sjodin and the near immediate justice on her behalf. She was valuable to the community.
Savannah was just a beautiful Indigenous mother to be. She is one of far too many of our mothers, daughters, sisters, aunts, cousins and friends who have "disappeared", been raped, abused, mutilated, ignored and cast aside. Age of the victim doesn't matter: this happens to Indigenous women at alarming rates with impunity right in front of witnesses conditioned not to see us as anything but an artifact. A nuisance, or a threat, or a distraction, or a mascot, or a ragdoll: an inhuman thing to mock. So our murders go "unsolved" at a rate that should make any Constitution-loving/God-fearing/Law-abiding American ashamed.
But this is part of an Indigenous woman's reality. It's just Tuesday, or Friday, or Sunday…it's all the same on any given day. Such smug, arrogant, loathsome hate coming from the puffed up, thin skinned descendants of murderers, thieves, liars and beggars. Our very existence reminds them of the ignorance in which they prefer to live. We are film on their mirror, survivors of a past they don't care to acknowledge. With their noses held high they claim righteousness and their version of the Word of God is written to justify oppression and superiority…just like Jesus commanded. All these regional congregations can't hide that which is revealed in policy, in justice (or a lack thereof), in employment and practice.
I feel the La Fontaine-Greywind family's pain, it aches inside my being, like hot blood pouring out and I can't stop it. I'm despondent, a powerless witness. What does one say? The rate at which our women are victimized without consequence is mortifying to this Indigenous mother of daughters, and grandmother of grand daughters. It's sickening to know that no matter what I do, statistics reflect reality and polite society could care less. Sometimes it's just too much to eat the hate and listen to words (free speech) "not meant as harmful", or bear witness to the casual disregard for life. Hunting season is perpetual when it comes to us.
And what of this "justice system" that was never intended to serve or protect us? That which has been used to ensure the removal of my people for "Providence" or industry's sake, paving the way and laying a foundation for "real" Americans and thereby prosperity! Patriots, those for whom "this is a free country". This system that within the last 30 days has (1) declared the Indian Child Welfare Act is "racist" and (2) granted a change in North Dakota's Voter ID law between the primary and general election, an intentional effort to quash the Native vote.
Savannah, Olivia and far too many others are gone, their children are forever impacted and their families still suffer. Society at large remains silent as a few more expendable relics are taken out, folks too kind to say out loud: nothing to see here, move along. And what are we left to read after people gather in mourning, striving for hope, walking on behalf of Missing and Murdered Indigenous Women? A pathetic critique of dialect wrung through pain, a little something for the peanut crunching, beer-swilling crowd. 'Let the grammarians have a laugh here', because the ability to capture the soul searing agony of the adversely impacted is a skill the bumbling scribe has yet to achieve. But you don't have to aim high to convey anything but mockery when that's all it's about anyway. Just another dead Indian (or two, or three, or who cares really?), the community is okay and all is well in the Land of Gnawed. The walk to call attention to injustice has been "reported" as it should be (I trust at least one editor reviewed the piece before publishing): in order to perpetuate the ridicule and mockery of Indigenous peoples' pain, an exhibit of inequity that is tolerated, proscribed.
Surely we can do better.
Lillian Jones
Fargo
lillian.jones.77@gmail.com