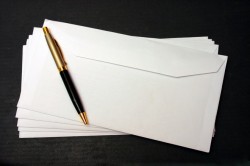 To the Editor:
Chris Hennen's editorial "Downtown Fargo should be open to everyone" (10-1) criticized the city for replacing a few street benches with backless ones.
"Apparently businesses are concerned about the number of homeless people downtown," he wrote. "The problem in downtown Fargo is not homeless people but intoxicated individuals."
He got that turned around. There is no evidence that business people wanted to rid downtown of those in the vague "homeless" category. On the contrary, it is apparent that the city and the Downtown Community Partnership were concerned about intoxicated individuals, who panhandle, harass the public and damage property.
I've lived on Broadway (actually, I have an apartment) for over eleven years and have seen how bad the street drunks can get.
Hennen took his cue from the protest of certain "friends of the homeless," who chose to misconstrue the replacement of benches as a sign that the city wanted their clientele out of downtown.
If I were looking for food and a place to sleep, I would not sit on a bench outside of a bar at 11:00 p.m. or urinate in the entryway of an apartment building or smash a storefront window.
Low-income downtown residents like to use the many remaining comfortable benches during the day. They have apartments and are as at home downtown as the condo owners. They are not homeless.
Hennen was right to stress the threat of gentrification to low-income downtown residents. He should make that his cause.
The homeless, whoever they may be, don't live here.
Rodney Nelson