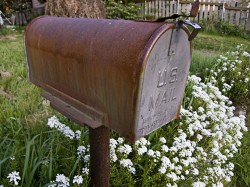 To the editor:
This past weekend the community of Grand Forks came together to celebrate Pride for LGBT individuals and their straight allies. It was a tremendous demonstration of support and accomplishments. It was good to see the diversity of citizens come together under the banner of unity. At the same time, it was a time of sober contemplation – that even though all people in the U.S. – and North Dakota – now have the right to marriage equality with the Supreme Court ruling, it is the sad reality that in North Dakota one can be kicked out of their apartment or fired because of their sexual identity.
And tragically, the news coming out of Grand Forks this past weekend also affirms that someone in 2015 can be stripped, beaten and verbally attacked based upon how an individual perceives that person's sexual orientation. The reports of what happened need the word alleged attached to them, and it is important that the investigative and legal process be allowed to proceed.
The Board of Directors of the North Dakota Human Rights Coalition endorses the fast and sensitive pursuit of justice in this situation. At the same time, we stand with this victim and all victims of discrimination and violence, reported or not, that is occurring in communities across our state.
We recognize that:
Currently there are no laws that protect our LGBT citizens from discrimination in housing and employment;
Currently there are no laws to address crimes such as this that have been categorized as "hate";
Currently, the biggest barriers to enacting protections is the perception that "here in North Dakota there are no human rights issues";
There is great need for education and awareness of what it is like to be LGBT in our state, when the newspaper infers that the individual is to blame. In this instance, media reports noted that the victim was attacked "because he was gay. Crimes like this are not caused by the sexual orientation of the victim; they are caused by the hatred of the perpetrators. In addition, the media have named the victim in this case, which appears to be a breach of usual protocol.
The North Dakota Human Rights Coalition commends UND President Dr. Kelley for stating that this type of violent behavior will not be tolerated at UND. We encourage him to use this occasion to declare without question zero tolerance for this kind of abhorrent violence against anyone, whether it is based upon sexual orientation, gender, national origin or race.
We call upon the media to pursue this matter in comparable manner to any violence perpetrated upon another victim, and to stop placing blame on the victims.
We call upon legislators and other policy makers to STOP dragging their feet and assure that all North Dakota residents can live without fear of discrimination and violence. They must enact policy and legislation that adds sexual orientation to the Human Rights law, enact hate crime legislation and enact comprehensive anti-bullying measures.
We call upon all educators and all North Dakota residents to become educated as to the reality of what human rights protections afford for all our citizens.
We call upon straight citizens of North Dakota who are allies to LGBT individuals to take a stand against any discrimination, violence or hatred and say "Enough is enough!"
Barry Nelson, Chair
North Dakota Human Rights Coalition
On behalf of other board members: David Lanpher, Janelle Miedema, JoNell Bakke, Karen Okigbo, Karla Buzick, Kevin Tengesdal, Kjersten Nelson, Kyle Thorson, Lillian Jones, Marcia Mikulak.