​Cabinets of awe: Haynes is 'Wonderstruck'
by Greg Carlson | .(JavaScript must be enabled to view this email address) | Cinema | November 24th, 2017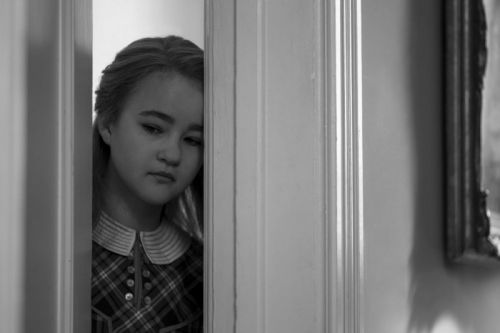 Putting to good use his affinity for period detail, filmmaker Todd Haynes tackles Brian Selznick's 639-page "Wonderstruck," with a screenplay adapted by the author.
Weaving together a pair of New York stories that take place half a century apart, Haynes exploits the most cinematic possibilities of Selznick's visually inclined novel.
Many movie fans will respond favorably to the movie's dialogue-free homage to silent-era entertainment, a major component of the film aided by Carter Burwell's terrific score, Edward Lachman's stunning photography, and Mark Friedberg's lovely production design. Others will cozy up to the twinship of the compound narrative -- even if the surprise that links 1927 and 1977 is figured early and easily.
In 1977, twelve-year-old Ben (Oakes Fegley) loses his ability to hear when a lightning strike jolts the telephone line. His mom (Michelle Williams) has died in a car accident, and Ben yearns to track down the father he never knew.
Fifty years earlier, Rose (Millicent Simmonds) skips out on her guardians and makes her way to the theatre where movie star Lillian Mayhew (Julianne Moore) rehearses a play.
The ensuing structure of the film carefully rhymes, echoes, mirrors, and parallels the two strands until they inevitably intersect in the final act.
Moore plays more than one role and Haynes marks another rewarding collaboration with his longtime friend. Williams, however, is painfully underutilized; one keeps hoping she will feature in flashbacks that never materialize.
That cross-cut approach works effectively, although a minor pang of disappointment may settle once the action eventually centralizes the 1977 adventure. Both Ben and Rose, for reasons that come to be explicated, are magnetically drawn to the American Museum of Natural History in Manhattan. The allure of publicly exhibited artifacts and curiosities assumes a position of thematic prominence as the story unfolds, and several characters work in some capacity or other in the realm of institutional curation, collection, and/or design.
The museum as motif works its charms, and echoes of "From the Mixed-Up Files of Mrs. Basil E. Frankweiler" resonate here much as they did in "The Royal Tenenbaums."
Equally as valuable is the manner in which Haynes builds a subjective experience that takes the viewer inside the perspectives of Ben and Rose. The soundscape, the score, and the lengthy stretches in which few words are spoken especially complement the 1927 world inhabited by Rose.
Simmonds, like the character she plays, is deaf. "Wonderstruck" is sound-designed for audience members who can hear. But Haynes admirably and capably projects dimensions of Rose's experience.
"Wonderstruck" ultimately works better than "Hugo," Martin Scorsese's 2011 take on Selznick's "The Invention of Hugo Cabret." Both films, however, labor overtime to instill a sense of awe that might rely too heavily on plot mechanics and technical showmanship than on richness of character.
They are also highly reflexive valentines to cinephilia, and "Daughter of the Storm," the movie-within-the-movie that features Moore's Mayhew as a Lillian Gish-like presence dealing with peril ala "Way Down East," "Orphans of the Storm," and "The Wind," flickers to life with such intensity, one longs to join Simmonds in the audience to screen the entire thing.