​"Truth or Dare" Tries to Scare Up More Blumhouse Magic
by Greg Carlson | .(JavaScript must be enabled to view this email address) | Cinema | April 18th, 2018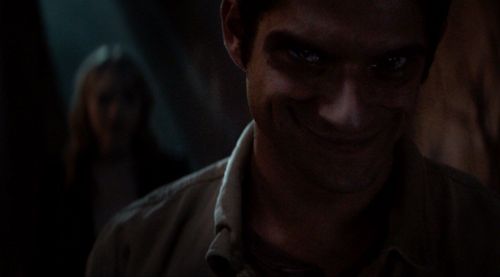 Leveraging whatever name-brand clout it might carry with the target demographic, "Blumhouse's Truth or Dare" -- the onscreen title for the pre and post-credit sequences -- won't make the kind of impact previously enjoyed by "Get Out" or, for that matter, the "Purge" series. Even so, the Jeff Wadlow-directed horror feature should draw teen viewers intrigued by the "And Then There Were None"-style trailer. Populated by a cast of young actors with plenty of television experience, the film can't fully sustain the premise of a deadly, supernatural game of truth or dare, falling short of the superior, smarter "Nerve."
Olivia (Lucy Hale) ditches her Habitat for Humanity service for a final spring break in Mexico with her group of close friends. Olivia's bestie Markie (Violett Beane) harbors some serious psychological pain that won't be explained until late in the film, and she acts out by cheating on her boyfriend Lucas (Tyler Posey). Oh, Olivia also has a serious, barely-concealed crush on Lucas. That inconvenience, and a dark secret she cannot bear to reveal to Markie, will come in handy as plot business when the movie begins to explore the dimensions of the cursed game that dogs the friends like the relentless entity in "It Follows."
The theme of transference is also borrowed from "It Follows," when we learn that the contenders cannot opt out of the high-stakes, consequence-heavy realities of the game. Refusing to play is not an option, since death also follows hot on the heels of anyone who violates the spirit of the challenges by either lying or not completing a dare. Why an ancient demon named Calax would bother with a party pastime so closely associated with the adolescent catnip of potential social embarrassment and/or physical intimacy is never satisfactorily explained, and "Truth or Dare" runs out of steam the more it pays attention to solving the mystery of Calax.
As for the revelations and predicaments that emerge from the ongoing turns in the game taken by the ensemble, the movie unsurprisingly leans heavily toward the grim, the gory, and the grotesque in a way that recalls the "Final Destination" films. Broken necks, severed tongues, and ballpoint pens jabbed into eye sockets are joined by a dispiriting number of scenes in which characters hold one another (and sometimes themselves) at gunpoint. But despite the lazy ubiquity of the drawn sidearm, "Truth or Dare" manages at least one exchange, between Hayden Szeto's Brad Chang and Tom Choi's Han Chang, that resonates with acute empathy.
The sexuality inherent in the popular conception of truth/dare challenges is not entirely absent from the film. In her "New York Times" review, Jeannette Catsoulis humorously pointed out audience reaction to the one provocation that involves intercourse. Spoiler alert: the viewers in Catsoulis' screening questioned the "script's notion of a dare," even if the story logic argues that the participants feign reluctance and acknowledge that their act will hurt someone they both love. At least ten minutes too long, "Truth or Dare" never matches the charms of the recent "Happy Death Day," a much more enjoyable high-concept title in the Blumhouse arsenal.