​Another Film Legend to Visit Fargo
by Gabrielle Hersch | .(JavaScript must be enabled to view this email address) | Cinema | April 17th, 2019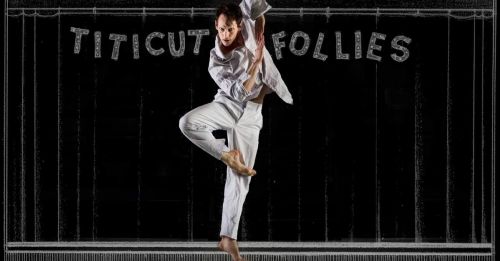 The 2019 Fargo Film Festival this February saw huge success, particularly with the appearance of Academy Award visual effects winner Richard Edlund, who received the festival's Ted M. Larson award for his outstanding career. But Fargo's wonderful accomplishment of hosting legendary filmmakers doesn't end there.
Yet another legend will grace the stage of the Fargo Theatre this spring: Academy Award-winning documentarian Frederick Wiseman. Thanks to the efforts of The Fargo Theatre and MSUM's Tom Brandau and Rebecca Sundet-Schoenwald, Wiseman will be presenting his documentary "Titicut Follies" at the Fargo Theatre and hosting a Q&A after the screening.
The 1967 documentary takes place in the Massachusetts Bridgewater State-Hospital, detailing the experiences of the patient-inmates there. The film was banned from 1967 until 1991, even though Wiseman had received permission from the patients' families. The government of Massachusetts claimed that the film violated privacy and dignity concerns, but Wiseman believes that the Massachusetts government was less concerned with the rights of the patients and more so with the film portraying a state institution in an unflattering light.
The dispute is cited as the first known instance in of a film being banned for reasons other than obscenity, immorality, or national security in the history of the United States. Finally, in 1991, Superior Court Judge Andrew Mayer revoked the ban, in the opinion that First Amendment concerns held more importance than privacy concerns. He also added that by that time, many of the former patients had died, so there was less risk of violating their dignity.
In an interview with Filmmaker Magazine, Wiseman expressed his pride in the fact that "no inmate or member of an inmate's family ever complained about the film."
Adding to the long and rich history of "Titicut Follies," Wiseman approached choreographer James Sewell with the idea of creating a ballet based on the film in 2014. The endeavor was a success, and "Titicut Follies: The Ballet" premiered at NYU in 2017.
So, Frederick Wiseman isn't the only guest that the FM area can expect this month. James Sewell Ballet will perform "Titicut Follies: The Ballet" on Saturday, April 27th at 7:30 P.M. in MSUM's Hansen Theatre.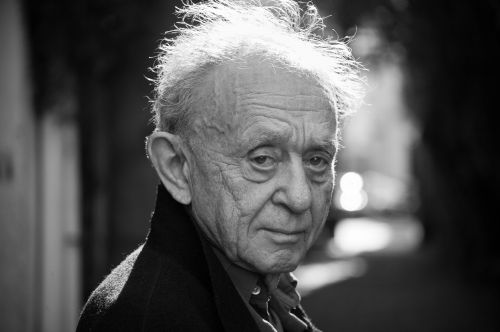 The documentary will screen the evening prior to the ballet on Friday, April 26th at 7:30 P.M. at the Fargo Theatre. The event is free and open to the public, with the Q&A with Wiseman following.
The idea to get Wiseman to Fargo originated when Schoenwald reached out to Brandau, wondering if the School of Media Arts and Design would be interested in doing a screening of "Titicut Follies" to add to their hosting of the ballet. Brandau was happy to arrange a screening, but he wanted to do something more.
"My thought was, let's think bigger about this whole idea," Brandau said. After some investigating as to the status of Wiseman's availability, allocating resources, and exchanging emails, "one thing led to another," Brandau said, and getting Wiseman to Fargo became a reality. "We got what many people would consider to be one of the greatest documentary filmmakers of the twentieth century," he remarked.
"Being able to tap into world-class filmmakers, and literally bring them here to the Fargo-Moorhead area to be in front of an audience to answer questions… I think that's priceless," Brandau said. "It is truly a once-in-a-lifetime opportunity."
"And I will say this. More and more, these opportunities are happening in the Fargo-Moorhead area. And they're happening because there are a handful of entities here in the FM; the key mover and shaker in this regard is the Fargo Film Festival," who, Brandau said, continues to pull in more and more world-renowned filmmakers each year. "It's stunning."
"It's because of certain members of that festival that are willing to reach out to these filmmakers and get them here because they realize the importance of being able to have quality representation like that in the Fargo-Moorhead area," Brandau said. "It means a lot to us at MSUM, specifically in the school of media arts and design, simply because we have such a thriving film community.
Brandau is a professor in MSUM's film production department, the only 4-year film production degree offered in the state of Minnesota. There are no film production degrees available in North Dakota. "Because of that," Brandau said, "our programs in film production and animation are growing, and they keep growing. Part of the deal, in order to keep that interest going, is that we have to be able to keep doing this and bringing in these world-renowned film artists so that we can present them to our students."
As such a renowned and accomplished documentary filmmaker and the recipient last year's Lifetime Achievement Award, Wiseman's visit certainly means a great deal to aspiring filmmakers in the area and the FM creative realm.
"Titicut Follies" was Wiseman's first documentary, and Wiseman has said that he did not set out to depict the abuse or inhuman treatment that was going on at the hospital. He's said that he doesn't feel comfortable taking credit for improvements in the country's mental health system in years following the release of "Titicut Follies." Nevertheless, these improvements did occur, and many people credit "Titicut Follies" for shedding light on the horrific treatment of mental health patients during this time in the United States.
"What certainly struck me about [the film] is how stark and brutal some of the scenes are," Brandau said. "The lasting impression that you're left with is the very interesting dichotomy of life in an institution like that at the time."
"The other thing that the film did was that it established Wiseman's particular style of filmmaker, which is very hands-off," Brandau described, which has been compared to the cinéma vérité style (as little manipulation as possible, or simply letting the pictures and sounds speak for themselves). But, as Brandau notes, Wiseman has braced against classifying his style as cinéma vérité and refrains from labeling his own style of filmmaking at all.
"Titicut Follies" is notorious for its bleak and brutal glimpse into the shocking treatment of mental health patients, and as such, is not suitable for young children. So, hire a babysitter and don't miss out on the once and a lifetime opportunity to hear the incredibly talented director Frederick Wiseman answer questions in person and view a truly revolutionary film. And, since you'll have just seen the film but need more "Titicut Follies" in your life, make sure to grab tickets for the James Sewell Ballet's performance of "Titicut Follies: The Ballet" which will take place the following evening at MSUM.
IF YOU GO:
Titicut Follies, free film screening and Q&A with director Frederick Wiseman
Friday, April 26th at 7:30 p.m.
Fargo Theatre
Titicut Follies: The Ballet
Saturday, April 27th at 7:30 p.m.
MSUM Hansen Theatre
www.mnstate.edu/perform or call the MSUM Box Office at (218) 477-2271.