​Brief reactions to this year's Oscars
Cinema | March 3rd, 2015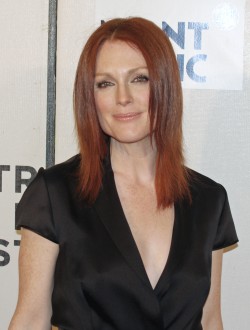 The 87th Academy Awards ceremonies have come and gone.
This year's host for the Feb. 22 event, Neil Patrick Harris, was adequate. He seemed overly self-conscious, with many of his scripted bits and ad-libs falling flat, and he was nowhere near as entertaining as last year's Ellen DeGeneres or even the previous year's Seth MacFarlane. Of course, none of them were as good as Billy Crystal.
The selection of Best Picture nominees was very strong and it was hard to guess which would win in most categories. As a result there were not really any major surprises; although the Best Supporting Actor award to J. K. Simmons was moderately unexpected, since "Whiplash" was not widely seen and its two other awards were in the technical categories (editing and sound mixing), "Birdman: or (The Unexpected Virtue of Ignorance)" swept most of the major categories with its four Oscars.
My favorite, "Boyhood," lost out to "Birdman: or (The Unexpected Virtue of Ignorance)" for picture, director and screenplay, although it did win for Best Supporting Actress (Patricia Arquette). I had seen only four of the nominees before the Oscars, but still got 11 correct picks out of the 24 categories. Last year I guessed 10 of the winners and the year before only six.
One of the memorable "Hollywood moments" at the awards was the pleasantly (and unexpectedly) sincere and touching song medley by Lady Gaga in tribute to "The Sound of Music." The tribute to the film, which premiered 50 years ago, was capped by the entrance of Julie Andrews's immediately following.
This year saw a few more sociopolitical messages than usual delivered by winners in their acceptance speeches, but nothing really got out of hand. As usual, there was far less time devoted to film clips and film history than would have been appropriate. However, Academy president Cheryl Boone Isaacs did give a nice little speech about the purpose and power of the movies.
The Best Actress win for Julianne Moore doubtlessly was responsible for the film "Still Alice" suddenly opening in East Grand Forks, Minn., the following Friday. The other nominees are all now available on Blu-ray or will be coming out soon, so people will have a chance to see the films that never showed up locally or those they missed ("American Sniper" and "The Imitation Game" are still playing theatrically).
Since last year's Oscars, quite a few more of the previous winners and nominees have finally gotten Blu-ray releases. In fact, about 90 percent of the winners are now on Blu-ray, up from about 83 percent last year and only 40 percent five years ago. Just 12 winners have not yet been released (only 10, if European Blu-rays are included), with every winner except one, from this year back through 1964, already or soon to be available.
There are currently 76 out of the 88 Best Picture winners with Blu-ray editions in the United States plus two others available in Britain. There are 26 years with every Best Picture nominee available on Blu-ray now and only two years (1936 and 1930/1931) with no nominees at all on Blu-ray.