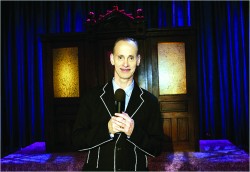 By Brittney Goodman
"Edgy," "hip," "surprising" and most of all "fun" – these are words that volunteers and programmers for the 2015 Fargo Film Festival have used to describe this year's lineup.
Once again, the first week of March brings filmmakers, actors, writers, media and film lovers to the streets of downtown Fargo. The 15th year of the festival promises to be a full-throttle event featuring top-notch entertainment in a social atmosphere that encourages conversation and inquiry. Indeed, this festival, as Tom Speer, 2015 co-chair, asserts, is "everybody's film festival."
"The casual moviegoer will be just as welcome as our visiting filmmakers. This inviting setting truly reflects Fargo-Moorhead as a community, and we're very proud of that."
One-hundred-and-one films from more than 20 different countries will be screened on the main Fargo Theatre screen and the adjoining theater. The festival kicks off with a press conference at noon on Tuesday and concludes with special musical guest John Waters, performing "This Filthy World" on Saturday, March 7.
In between those two events will be movies, panel discussions with filmmakers, workshops on film production and animation, pre-parties at downtown restaurants and even bowling and karaoke excursions. We know how to have fun in Fargo.
Emily Beck, director of the Fargo Theatre and programmer/director of the Fargo Film Festival, said "the quality of our feature-length films this year is incredible."
Several features, including "The Overnighters," "Alive Inside," "It Follows" and "Kumiko, the Treasure Hunter" played at the Sundance Film Festival to great acclaim.
"We are proud to offer that level of programming to our audiences."
Fargo Film Festival is the Fargo Theatre's major annual fundraising event. Tricia Fossum, 2015 co-chair, asserts that supporting the festival helps sustain the Fargo Theatre so that it will "continue lighting up downtown Fargo with its iconic marquee and offerings of live events and movies year-round."
She also links the festival and the theater with the vitality of our artistic community.
"We are treated to creative independent films that otherwise we may not get the chance to experience."
The following are recommendations from each film category shown at the Fargo Film Festival.
Animation
Animation jury chair Greg Carlson emphasizes the variety of styles and techniques present in this year's animated films, including experimental, 2D, digital, hand-drawn, rotoscope, stop motion and even cardboard models and puppets.
In addition to category winner "Coda," Carlson is particularly excited about honorable mention "The Chaperone," "a ridiculously imaginative and charming movie experience" that details a real-life event in which a teacher defends his students when their school dance is threatened by a biker gang.
The festival will host artists/animators Toby Jones and Madeline Queripel, who work on the Cartoon Network's popular series "Regular Show." Jones grew up in Fargo, and his short "AJ's Infinite Summer" features characters based on local friends including Carlson, AJ Thompson, Danny Davy and Morgan Davy.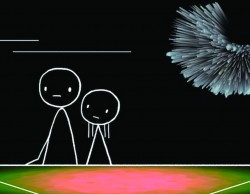 Don Hertzfeldt's fantastic new short "World of Tomorrow" will screen as part of the festival. The movie world premiered at Sundance in January and won the Short Film Grand Jury Prize there, making Hertzfeldt the only filmmaker to have achieved that particular honor twice. Hertzfeldt, a Fargo Film Festival favorite, attended in 2012 when he received the Ted M. Larson Award, and Carlson said "World of Tomorrow," like all of Hertzfeldt's filmmaking, is "beyond brilliant and must-see."
Experimental
The Experimental category gives audiences something different that they will not see on television or in a regular movie theater. This category, according to jury chair Aaron Baker, is "packed with the kind of unique filmmaking viewers aren't likely to see anywhere else."
The category winner "Confluence" looks at common objects and processes at an extremely close range using macro lenses and microscopes, and the results are "stunningly beautiful."
Baker also recommends a film produced in North Dakota, "Codex." It is a "haunting study of the aftermath of the 2011 flooding of the Souris River in Minot, focusing on books that were carried out of people's homes to find new resting places in the surrounding woods and waterways."
Documentary Feature
Jury chair Lisa Faiman gives high praise to "The Overnighters."
"This year, if you only see one full-length documentary, see 'The Overnighters.' Even if you're not a professional filmmaker, you'll wonder how the director got some of the footage he did. I kept reminding myself that it was a documentary."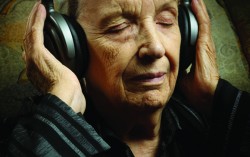 Faiman also enjoyed "Alive Inside," which follows social worker Dan Cohen, founder of the nonprofit organization Music & Memory, as he fights to demonstrate music's ability to combat memory loss and restore a deep sense of self to those suffering from it.
"Wicker Kittens," Amy C. Elliott and Mike Scholtz's documentary about competitive jigsaw puzzle competitions, is also recommended.
"You'll leave the theatre feeling pretty happy about life, and you'll probably want to go home and do a puzzle."
And finally, "I Am Big Bird: The Caroll Spinney Story," will surely be a crowd favorite, telling the story of the man behind that big yellow icon.
Documentary Short
Christopher Meissner, Documentary Short chair, relishes the wide variety of subjects in the 2015 selections, including shorts about the Syrian civil war, miniature vignettes of an imaginary community, the world's fanciest cat and a possibly transgender athlete from the 1930s.
The category winner, "Not Anymore: A Story of Revolution," is "a powerful study of one woman's struggles to raise awareness of the civil war in her home country of Syria."
Category honorable mentions "The Mural", about art therapy at an Arc location in San Francisco, and "Elgin Park," about a recluse on a 60-year search to find himself by creating a fictional town, are both films Meissner is "excited to watch with an audience."
Narrative Feature
Matt McGregor, Narrative Feature chair, appreciates the diversity of this category.
"You won't see a single narrative feature selection this year that is at all similar to another."
McGregor is especially looking forward to seeing the suspense/thriller "The House on Pine Street" with a full theater audience.
"The coolest part about this film for me is that the jury watched a version without color correction. There is a great video on Vimeo that shows the difference in look and feel of a film before and after color correction using this film as an example. It's amazing what a colorist can do."
Viewers may also want to take note of other narrative features including the category winner "Frequencies," a British science fiction film depicting a world where status and relationships are determined by predestined "frequencies."
Finally, "Preggoland" will have audiences laughing about the sad but humorous predicament of a woman who fakes a pregnancy to get more respect from her family and friends.
Narrative Short
The Narrative Short category, according to jury chair Tony Tilton, has some of the "strongest selections ever, with everything from intense drama to science fiction to outrageous comedy."
"Into the Silent Sea" and "The Landing" both explore events featuring cosmonauts, but from very different perspectives. He also recommends the comedy "Berlin Troika" and its hilarious look at miscommunication.
Tilton notes production values on most of the short films rival many features, and notable actors appear in many of the productions, including regional films "Destroyer" and "Strangers."
Festival co-chair, Tricia Fossum also recommends "The Bath" in this category, calling it "an accurate portrayal of what a family experiences when a loved one suffers from dementia."
Student
Student Film chair Trina Spaeth declares this year's slate "the strongest I've ever seen."
Spaeth particularly appreciated the category winner, "Carry On," which was shortlisted as an 87th Academy Awards live-action short contender. The movie is an extremely well-acted and moving short film about a Chinese father trying to save his family as Japanese forces withdraw from China at the end of World War II.
She also recommends the disturbing and haunting exploration of mental illness and relationships "Broken Jam," and the avant-garde mind-stretching science fiction short film "Enfilade."
The following are a few special events during the festival.
Opening Night: "The Overnighters"
There is great excitement about the opening night (7 p.m. Tuesday) screening of the Williston, N.D.-based documentary "The Overnighters." Matt Olien, past festival co-chair, thinks this film brings up "issues and questions facing western North Dakota, including the question of what is it to be Christian and what is it to be generous."
The director Jesse Moss, and the subject of the film, Jay Reinke, will be present for a Q-and-A following the screening.
Friday Night: "It Follows" and the 2-Minute Movie Contest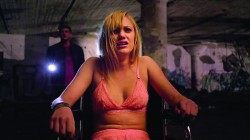 At 7 p.m. Friday, March 6, the festival hosts the regional premiere of the edgy and suspenseful horror film "It Follows." The film features a young woman who is "plagued by strange visions and the unavoidable feeling that someone -- or something -- is following her."
Producers and Fargo natives Jeff Schlossman, Bill Wallwork and Erik Rommesmo of Northern Lights Films are proud to bring this special screening to the festival.
"The opportunity to see this horror gem, before it hits theaters, is too good to pass up," Speer said.
A Q-and-A follows the screening.
Always a crowd favorite, the eclectic 2-Minute Movie Contest continues this year with a 9:45 p.m. showing Friday, March 6. Admission is only $2 and there is always a line out the door.
"As usual, short form moviemaking shows just how much imagination can be packed into 120 seconds or less," Carlson said. "Good, bad, brilliant, awful, surprising, amazing … the work of an Oscar nominee sometimes playing right next to a movie shot by a kid on a cell phone … the 2-Minute Movie Contest is delicious democracy."
Saturday Afternoon: "Kumiko, the Treasure Hunter"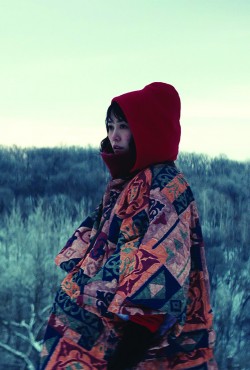 Fargo Film Festival is honored to host the regional premiere of "Kumiko, the Treasure Hunter," a beguiling film with great word-of-mouth buzz inspired by an urban legend about a Japanese woman who finds a VHS copy of the movie "Fargo," mistakes it for a documentary and heads to America to find the money Steve Buscemi's character buried in the snow.
"It's a film that I wanted for the Fargo Film Festival the minute I heard it completed production, because I knew it would intrigue local audience," Beck said. "Oscar nominee Rinko Kikuchi is simply stunning and the Zellner brothers are indie mavericks who bring their unique vision to this bizarre story."
The film screens at 3:30 p.m. Saturday, March 7.
Saturday Night: John Waters
A very special, separately-ticketed event happens at 7 p.m. on closing night, Saturday March 7, when legendary filmmaker John Waters will take the stage to perform "This Filthy World: Filthier and Dirtier," his one-man, uproarious vaudeville act. Tickets are available at Tickets300.com and are sold separately from all other festival tickets and passes.
Following his performance, Waters will receive the Ted M. Larson Award for his contributions to cinema. He will also sign copies of his books, including the chronicle of his recent hitchhiking odyssey, "Carsick." Zandbroz will have John Waters books available for sale at the Fargo Theatre event.
Oh, For Fun
Following the festival showcase of short work that culminates with the regional premiere of Don Hertzfeldt's "World of Tomorrow," festival guests and visiting moviemakers will go bowling at Moorhead's All-Star Bowl on Thursday, March 5. Admission is only 10 dollars for shoe rental and unlimited bowling, and all ages are invited. The pins start falling at 9:30 p.m., and the event is a great opportunity to meet some of the filmmakers visiting Fargo.
A new event will happen Friday night at the Sons of Norway's Troll Lounge in downtown Fargo. Festival attendees and filmgoers are invited to sing their hearts out, particularly if they know any movie tunes, at the first and possibly annual Fargo Film Festival karaoke party. The fun starts after "It Follows" ends.
Vibrant Volunteers
Without its many volunteers, the Fargo Film Festival would not exist. Sarah Anstett, volunteer coordinator for the festival, notes several key roles that volunteers play, including serving on juries to vote on film selections, picking up special guests from the airport, moderating luncheon panels, selling festival memorabilia, fielding questions and much more. Anstett talks about the pride that volunteers have in our community and the festival and how they "want to share it with everybody." She sees the volunteers as integral to making the festival "one of the best things that Fargo's art scene has to offer."
What to expect
Tricia Fossum says to "be prepared for responses of wonder, a tear or two, a frightful recoil, and mainly smiles and laughter."
Tony Tilton says to get ready to enjoy the parties, meet filmmakers and movie aficionados, "and, of course, enjoy the films!"
So, what are you waiting for? Get your passes and tickets, and we will see you downtown!
IF YOU GO
Fargo Film Festival
March 3-7
Fargo Theatre, 314 Broadway