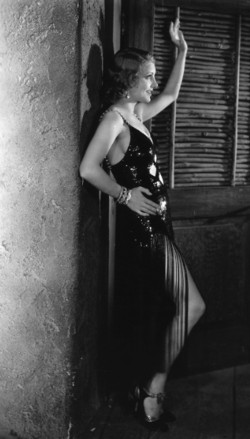 From March 19 through 22, I attended the 35th, and final, annual Cinefest convention of film lovers in Syracuse, NY, along with over 700 other people. Specializing in films hard to find outside of archives and private collections, it has become increasingly difficult to find theatres that can run archival 35mm film prints, and new digital restorations rarely have copies made on the 16mm film format that has been the festival's mainstay since it started in 1981.
The festival still featured movies from 9:00 am until after midnight for three days, and on the fourth day until 8 pm, but this year nearly a third of them were projected from various digital formats, many of which had compatibility issues with the equipment and none of which looked as good as the genuine film prints. The organizers realized that the trend would only continue, so they decided to make this their final year.
Below are some highlights.
"Synthetic Sin" (1928) Colleen Moore and Antonio Moreno star in this film, which had been recently rediscovered, and it was one of the best films of the weekend. Moore is at her best in this hysterical story of a naive young girl who wants to be a stage actress, but finds it difficult to be taken seriously as a nasty femme fatale, and so decides to move to a rough New York neighborhood to get some first-hand experience with sin and crime.
"Babies, They're Wonderful" (1947) Patsy Kelly narrates and appears in this hilarious short featuring Tom Ewell and Pamela Gordon as a couple attempting to relax at the movies while a babysitter (Kelly) minds their twins.
"Return of Peter Grimm" (1926) Janet Gaynor and Alec B. Francis star in this powerful screen adaptation of the romantic melodrama stage fantasy of a girl pressured to marry her ward's profligate son. But when his father dies, he realizes his mistake and comes back as a ghost to make things right, with an unexpectedly emotional conclusion.
"The Back Page" (1933) Peggy Shannon and Russell Hopton star in this slickly made low-budget independent about a girl fired from her New York reporter job after protesting the suppression of her first big scoop because a prominent businessman (and advertiser) is involved. Then, she goes out west to become editor of a struggling small-town paper, where she finds more scandal and intrigue, coincidentally connected to the story she'd been fired over.
"Last Man on Earth" (1924) A mostly female cast stars in this amusing and frequently very suggestive fantasy of a timid man whose retreat to the wilderness after a disappointment in love makes him avoid a worldwide plague that kills all men over age 14 by 1950. When he's discovered by a female gangster-pilot, she auctions him off to eager bidders and then the action moves to the all-female U.S. Congress.
"The Road Back" (1937) A strong cast gives earnest performances in this effective, if not quite as intense, sequel to "All Quiet on the Western Front," directed by James Whale. It picks up during the final hours of the war and continues through the German economic and political turmoil of 1918-19 into the European rearmament of the 1930s, and of course the film is designed as a warning against the impending Second World War.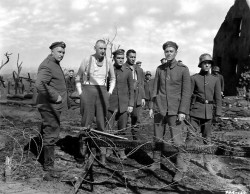 "Captain Fly-by-Night" (1922) Starring Johnnie Walker, a fun variation on "Zorro" that is better shot and better edited than the 1920 Douglas Fairbanks "Mark of Zorro."
"The Third Alarm" (1922) Johnnie Walker stars in this fast-paced melodrama of father-son firefighters set during the time of transition from horse-drawn fire wagons to motor-driven fire engines.
"Painted Woman" (1932) Peggy Shannon stars as the mistress of a ship's brutal captain in this mostly predictable, but very enjoyable, South Seas romantic melodrama. Later she falls for the free-spirited pearl fisherman Spencer Tracy, while the jealous island lawyer tries to lure her away with him.
"Bride of Finklestein" (2015) Michael Schlesinger introduced this comedy short he made in the style of 1930s-40s Abbott & Costello and Three Stooges films, featuring the mythical vaudeville team of Biffle and Shooster. The title pretty much explains the plot, but it's an amusing tribute to classic comedies.
"Heart to Heart" (1928) Mary Astor stars in a highly entertaining story of a small-town American girl who has married a prince, but after his death she must charge admission to tourists to keep the family castle. Then she returns home, hoping to recapture her simple earlier life, but is treated like visiting royalty. Only her father and an old boyfriend recognize her in her normal street clothes, but they don't let on to the others.
"Lucretia Lombard" (1923) Solid, well-made romantic melodrama of lovers marrying the wrong people and the forest fire and dam burst that brings both tragedy and romantic resolution.
"Welcome Danger" (1929) Harold Lloyd and Barbara Kent have a drastically more believable rapport in this silent version of Lloyd's first talkie. Lloyd, the son of a famous police captain, bumbles his way into solving a Chinatown crime problem.
"My Lips Betray" (1933) Lilian Harvey and John Boles star in a delightful Ruritanian romance about a struggling young singer suddenly finding fame after mistakenly believed to be the king's "favorite." Then the song-writing king, pretending to be a soldier in the king's service, woos her, although he's actually betrothed to a foreign princess to save the country's finances.
"Joel Gentry Goes Hollywood" (1939) Unexpectedly fun John Deere industrial film about a young farmer winning a trip to Hollywood, inadvertently becoming an actor and then falling for a starlet who turns out to be from a farm herself.
"Code of the Sea" (1924) Rod La Rocque and Jacqueline Logan star in an exciting story of a young officer having difficulty living down his father's cowardice that led to a shipwreck.
"The Sea Lion" (1922) Hobart Bosworth, Bessie Love and Emory Johnson star in a well-plotted variation of "The Sea Wolf."