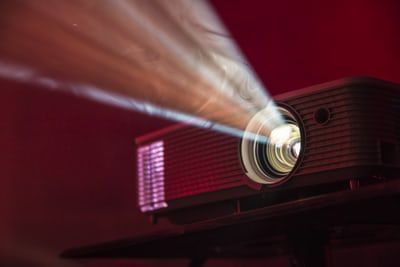 As alternative viewing strategies for avid moviegoers seeking fresh content continue, the South by Southwest filmmakers who opted to join the Amazon Prime collection have benefited this week from attention that would have otherwise been more limited by the in-person version of the Austin, Texas showcase. One of the best films in the lineup is Rachel Harrison Gordon's narrative short "Broken Bird." Crafted with a level of sophistication and storytelling acumen rarely seen in first-time efforts, let alone pieces that begin as film school assignments, Harrison Gordon's movie is a whole world. It may be only ten minutes long, but the rhythms, characterizations, and thematic interests make "Broken Bird" feel like a richly detailed feature-length accomplishment.
If Harrison Gordon ever develops this story into a long-form effort, I will be among the first in line to buy a ticket. I would also wish for the same performers, since the actors selected by the moviemaker are perfectly cast. The director's statement shared by Harrison Gordon on the movie's website reads, "'Broken Bird' follows Birdie, a biracial girl raised by her Jewish mom in a New Jersey suburb, as she spends a rare visitation day with her father while preparing for her Bat Mitzvah. She overcomes her doubts, and decides to risk inviting him back into her life. Birdie confronts what independence means as she steps into adulthood on her own terms."
Harrison Gordon concludes, "This film celebrates the various worlds and lives we incorporate into our own unique identities. I had to learn to be comfortable in my own skin, and I know there are a lot of young people out there who feel the same way. I hope they can take a measure of comfort from Birdie's story, and that they see their own strengths through Birdie's eyes." While Harrison Gordon pulls many of the details contained within the narrative from her own biography, "Broken Bird" -- like all great examples of bildungsroman -- locates the universal in the specific.
Indigo Hubbard-Salk (who plays Skylar Gilstrap on Netflix's "She's Gotta Have It") inhabits Birdie with fierce individuality. Harrison Gordon shrewdly resists any overt dramatizations of troubling alt-right politics that would place her alter-ego in the crosshairs of the racist and the anti-Semite. Instead, no matter what our own demographic signifiers may be, we get the humanness of a young person still grieving over the loss of her previously united nuclear family. At a restaurant, Birdie's father Andre (television veteran Chad L. Coleman, so superb in "The Wire" and several other series) orders her a forbidden soda, and the small, seemingly inconsequential exchange tells us as much about Birdie's two worlds as the scene in which she has her hair straightened.
Music connects Birdie to her father and to the particulars of her experience, and Harrison Gordon's song choices ring out. Too many filmmakers misunderstand the function of a well-placed needle-drop in the diegesis, especially when they succumb to the temptation of an unnecessary explanation or lecture. The inclusion here of Nina Simone's recording of "Eretz Zavat Chalav" speaks for itself. And while the version of "Bad Girls" excerpted in one of the movie's most powerful scenes is a version by Penelope and the Dream, the movie's precise integration of "toot toot, hey, beep beep" from the Donna Summer classic will break your heart.
"Broken Bird" premiered at the Berlin International Film Festival and is available to watch online at no cost until May 6, 2020, as part of Amazon Prime's collaboration with SXSW.