​Finger pickin' good
by Sabrina Hornung | .(JavaScript must be enabled to view this email address) | Music | May 2nd, 2018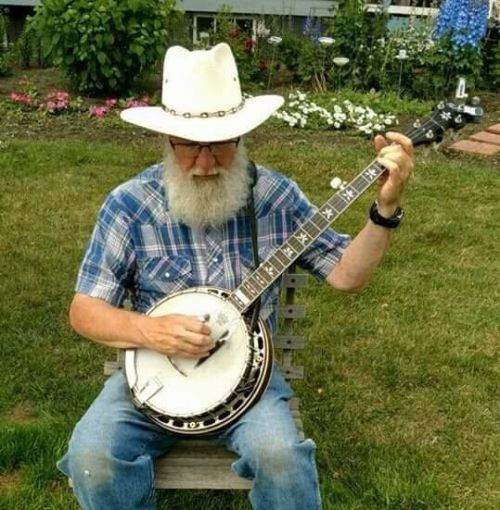 When musician and Bluegrass Association of North Dakota (BAND) President John Andrus checks out live music in the local bars throughout the state he's happy to see that the spirit of bluegrass music lives on through multiple generations.
"I'm amazed how many of the people there are musicians checking stuff out," Andrus said. "Young people wanting to check out the music or something like it. It's not necessarily straight bluegrass, but some of them have music of their own but share the same instruments, so they're interested enough. I'm always plugging that they should join our association…
"In the 30 years that we've been doing this, there have been a lot of great people that I met when we first started. They were pretty old at the time and have since passed away. I'm really glad I got to know a lot of those people and their enthusiasm for the music. Now we're looking to hopefully do the same thing for the next generation."
This weekend BAND will be holding their annual gathering at the Gladstone in Jamestown. The gathering will include a banquet, a jam, various workshops, a silent auction and awards. As part of their youth initiative BAND provides scholarships and even instruments to aspiring bluegrass musicians. This year they sent two young girls to the Grass Seeds Music Academy during the Winter Bluegrass weekend in Minneapolis.
Workshops this year will include a breakout session in which the musicians talk gear and experiences, one workshop will include bluegrass harmonica, another focuses on vocal technique and did we mention lots of jamming?
Andrus also noted that this year's President's award will go to Elroy Lindaas of Mayville for his efforts to promote bluegrass music in the area.
"He has a room upstairs in his barn that he gives concerts in over the summer and he has a bluegrass Sunday once a summer," Andrus said.
The concept for BAND came up between three musicians on their way home from a gig one night and John Andrus was one of them. The International Bluegrass Association was just starting at the time and the association declared that May was bluegrass music month. Long story short they organized a jam at a shopping center in Minot and it was a great success. This led to the Western North Dakota Bluegrass and Old Time Music Association.
Needless to say BAND has shifted and evolved since its inception in 1988, but it has been going strong for 30 years.
The initial sign up had 30 to 35 participants and the organization grew to up to 160 until the organization split and the Old Time members formed their own organization called the Frozen Fingers Old Time Music Association.
The difference between Old time Music and Bluegrass?
"Bluegrass is a subset of old time music," Andrus said. "I guess you'd say that old time in North Dakota means old time 'Oompah' kind of music. On the national scale when you say old time music, it's more often considered old time string band type of music, which would be the Appalachian type of music which directly preceded bluegrass.
"Bluegrass is more vocal oriented, probably more story songs and people taking more instrumental breaks separate from the other musicians, which is different from Old Time," Andrus said. "In Old Time everybody plays together all the way through. Bluegrass musicians take turns showing off what they can do during their instrumental breaks."
At this time the jams stopped in Minot.
"Jam sessions are a big part of our music. You can't really play bluegrass by yourself," Andrus said.
Now the jams are centered around the eastern part of the state. They hold a monthly jam at the Barnes County Museum in Valley City on the second Saturday of each month and a jam at the Edgewood Care Facility in Fargo on the third Sunday of each month.
IF YOU GO:
2018 Annual BAND Gathering
Saturday, May 5, 10 a.m.-11 p.m.
Gladstone Inn and Suites, 111 2nd St NE, Jamestown ND