World Record Wreckers
by John Showalter | .(JavaScript must be enabled to view this email address) | Music | May 31st, 2018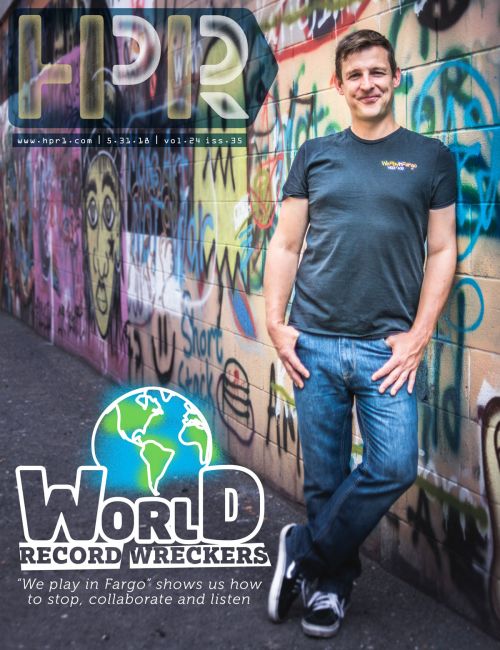 Those who were reading our publication last summer may remember when I wrote about a certain individual named Julian Ruck who played the ukulele for 30+ hours continuously in a bid to break the world record. So naturally, when Ruck came back into town with another musical project in mind, I knew I had to write the story.
Almost a year has gone by and a lot has happened, but Ruck is still a man who devotes a lot of time and energy into bringing people together and inspiring musical creativity and collaboration. His latest stop is here in Fargo, which he grew fond of during his last escapade here. His current brainchild is called "We Play in Fargo", a combination of album recording, local music festival, and documentary filming. The seeds for this current project were planted when he kept in touch with local musicians he had networked with on his last trek here. Coupled by word of mouth and social media, the project has continued to grow.
The first phase of "We Play in Fargo" begins on June 1st and goes through the 3rd. These days are not open to the general public, but instead devoted to a collaborative recording project at Below Grade Studios, owned by Luke Anderson, local musicians will record an original compilation album. The musicians will record in 2.5 hour blocks. All local musicians are welcome to participate and slots are filling up fast!
Directorial control goes to the songwriters who have paid into the project, essentially as a form of crowdsourcing. Ruck recorded three albums over two years in Chico, California using a similar method and even aided in the creation of an award-winning local supergroup called Electric Canyon Convergence.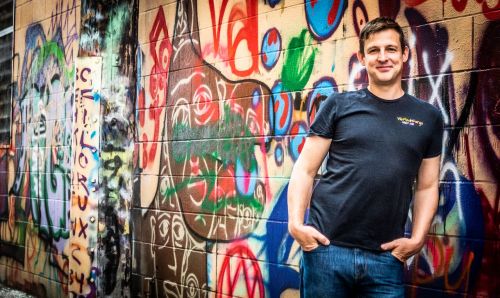 The next phase of the project takes place between Monday, June 4th and Thursday, June 7th at the Broadway Garage. It is set up by Steve French in collaboration with Folkways. French books downtown events in the space, which used to be a Goodyear Tire Center. They are currently still booking for live acts with about half the slots full. Four different acts will be performing each of those nights from 5 p.m. to 9 p.m.
Among the current acts include local singer Jamaica Meyer and Colt Dog, a local comedic rapper. "The troops are gathering," said Ruck, and a quick look at the social media page for the event shows the upcoming event being excitedly discussed. "All the shows will be recorded and used in a documentary of the event, Ruck said. "If any people have shows they'd like us to come record we may be able to send people as well."
The last phase of the project will occur at The Cellar beneath Front Street Taproom on Main Avenue. Starting on midnight the evening of the 7th and going through midnight the evening of the 10th Ruck will be hosting a 72 hour continuous open jam that any local musicians are encouraged to attend. In order to qualify as 'continuous' at least two performers have to be performing at any given time with less than 30 seconds between songs. This would break the current Guinness world record for an open jam. However, those who followed Ruck's ukulele escapades last summer may remember his prior experience with Guinness, inspiring him to start his own website, World Records of Music LLC, which will be documenting this event for posterity. The website lists a number of musical record breakers with corroborating proof and even includes the history of prior record breakers in particular categories. Though this new shindig will be the current Guinness world record of 50 hours, it will not be as long as the current record holder under World Records of Music LLC, which is currently about 150 hours.
After this? Who knows where the road will take Julian Ruck. What we do know is that the next couple weeks are going to offer a once in a lifetime opportunity for the musically inclined in Fargo-Moorhead to possibly achieve national recognition and take part in a unique multimedia project that will showcase the talent that our area has to offer. And if you're new to the Fargo-Moorhead music scene, it offers you a great chance to dip your toes into what will ultimately be a rewarding experience.
For more information:
See "We Play in Fargo" on Facebook