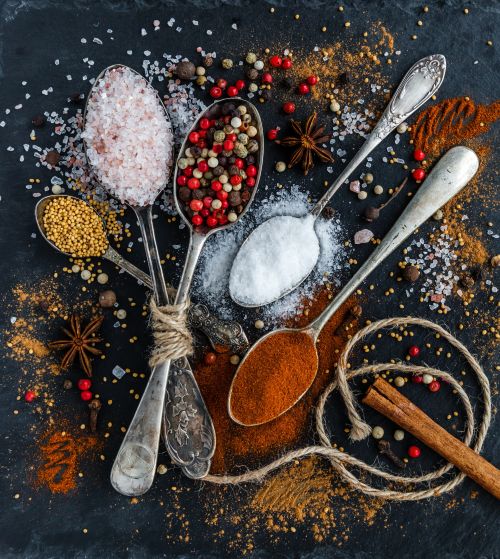 Ah! The holidays are rushing at us, like well like an out of control, careening caravan. Time to start thinking about what to get the chef in the family for Christmas. The days of a new apron or oven mitt are over, or are they?
An uber, cool canvas ranch style apron with leather straps for the grill God is more than a stocking stuffer and it will stretch the bank account, but well worth it. (Hedley & Bennett.com) Extra-long, silicone, cotton-lined oven mitts will serve to keep the busy cook out of the burn unit and for a little fun pick up a pair that look like bear paws. (Amazon)
For those cookbook enthusiasts there is no shortage of choices from coffee table epics to ones that need a place on the kitchen counter. With long winter days ahead of us here's a few that are on my list for Santa. Yotam Ottolenghi returns with "Ottolenghi Simple". Simple meals that can be prepared in 30 minutes that look and taste great. For the super serious chef "Noma's Guide to Fermentation" by Rene Redzepi will feed their scientific mind. At his new Noma restaurant, they have built the "science bunker" where David Zilber and his crew experiment in all kinds of fermentation. Montreal chef David McMillen and his cohorts bring us another fanciful book from their "Joe Beef" outpost where truffles and foie gras rule. Their book "Surviving the Apocalypse" is a wild ride. For baking enthusiasts "The Nordic Baking Book" by Magnus Nilsson takes us through all the Scandinavian countries, a perfect book for winter.
Every kitchen needs to have a good knife or two or three. Keep in mind the knife is only as good as the one that wields it. So, before you race out and drop a bundle on some Japanese hand-rolled, 40-layer, forged and pounded knife ($150.00 to $350.00) determine if you really need it and can you maintain it properly. There are plenty of reasonably priced knives ($65.00 to $85.00) that will get the job done and require less maintenance (Heinkels). Look at block sets that have a 10" chef knife, an 8" Santouka, along with boning and paring knives. A good gift for the knife lover is a Chef's Choice Trizor Edge Model 15 electric knife sharpener. It is first in its class and does a great job on old and new knives alike.
For the techie in the kitchen there are all sorts of toys to litter your countertops. The new kid on the counter is the Air Fryer. Basically, a small convection oven that circulates air at high temperatures to give a crisp outer layer simulating deep frying without the oil. You can achieve the same effect in a regular convection oven but hey it's a new toy and they are pretty cool looking. Another hot item is the home-styled Sous-Vide unit. If you know sous-vide cooking this unit does a pretty good job for the home cook but you will need a vacuum sealer that not only seals but extracts the air as well before it seals.
More fun toys are the indoor barbecue grill ($280.00) and stove top pizza oven ($120.00) and let's not forget the dehydrator. I grill outside regardless of the temperature so the indoor barbecue in my book is for someone who lives on the third floor or higher and doesn't have a balcony. For those of us who make our pizzas from scratch and like that crisp crust only achievable at high temps then go for the stovetop pizza oven. On top of a gas stove they get up to a whopping 700 degrees and will blast out a pie in just eight minutes faster than you can say Dominos, well almost and besides it is so much more rewarding to create your own pie. My oven has a dehydrator setting but the dehydrators on the market are great for vegetables or making your own jerky. A great toy for the curious chef.
The one thing every serious cook must have is a cast iron skillet or better yet two or three in different sizes. They are good for everything, BUT you must treat them right and they will be your friend forever. I have several sizes including a grill pan and a flat griddle pan. Lodge is the leader and you can get them pretty much anywhere. I also swear by Le Creuset which is cast iron as well but treated and all gussied up. Regardless of all the gizmos at the end of the day it is about cooking, breaking bread with friends and sharing with others.