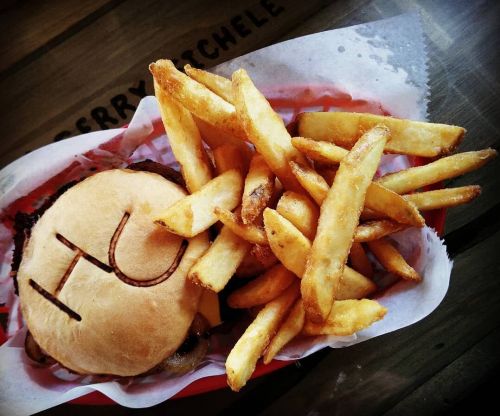 It's no secret that I like to explore the roads less travelled and rediscover some hidden gems along the way. In fact some of these small communities are all too well hidden gems. In a previous issue I offered a six pack of some of my favorite watering holes on the prairie, now it's time for a trio of my favorite eateries on the roads less traveled. Coincidentally, all three of these establishments are located in communities that have a population of less than 100--only proving that good things come in small packages.
Harvester's Cafe, Pettibone, NDPettibone and the area surrounding Kidder county is often considered a duck hunter's paradise nestled within the wilds of pothole slough country down the meandering carefree Highway 36.Pettibone is located about 2 ½ hours northwest of Fargo and has a population of close to 70. Here you'll find two bars, The Brickhouse and Almost Home Tavern--the latter also serves food and T&V grocery--which you may have read about in a previous issue. There's also a small gas station that serves as a mini hardware store.
The Harvester is only open from 7am-2pm but on Saturday nights they are open 4:30-9pm and feature a buffet hearty enough to serve a threshing crew, the buffet includes porterhouse steaks, ribeyes, t-bones, crab legs, shrimp and fried chicken.The proprietors smoke their own meats and make their own sausage. If you can't make it for supper stop in for a hearty breakfast or a hand pattied burger or check out their daily lunch specials. Aesthetically the cafe is built to look like a hunting lodge and each table features the brands of local farm families.To add more to the hometown aesthetic, the folks at the Harvester even have their own brand for their hamburger buns. If you're looking to satisfy your sweet tooth cookies and caramel rolls are baked daily. If you have questions call (701) 650-6395
The Home Plate Cafe, Fredonia, ND
The Home Plate Cafe is a family owned and operated cafe located about 2 ½ hours southwest of Fargo in one of my favorite parts of our state German Russia country. One of my favorite parts of this region is the scenery and most importantly the food--which is definitely worth the drive. Home Plate features breakfast and lunch specials on the daily and have supper specials on Fridays and Saturdays, but the real magic happens on Friday afternoons on their German day. You know the stuff... fleischküchle, knoephla, dumplings and even runzas--which are a yeast dough pocket filled with beef, onions, and cabbage or sauerkraut. Think: German Russian pasties. Do we have your attention yet?
They've also been known to make various pita sandwiches, hand pattied burgers, hand cut fries easy to go orders and even offer vegetarian options--all one has to do is ask.
If you're looking to sweeten up they also offer a delicious selection of baked goods such as pies, strudels, and decadent caramel rolls--but be sure to come early, they go fast. I really can't get enough of this place. According to their facebook page they are open 6:30am-8pm. Once you've had your fill and you're looking for an after dinner drink slide into third base--the local watering hole for a sasparilla. If you have questions call (701) 698-2288
Bordulac Bar & Grill, Bordulac, ND
Bordulac is about two hours northwest of Fargo. It's a hidden gem right off of HWY 281 North. Some of the locals like to joke that if you blink you might miss it--trust me you WON'T want to miss it. I've been to Bordulac a handful of times and the place has just about always been packed. In fact, I'm almost convinced that it may just be one of Foster county's best kept secrets. Not only do they have a menu chock full of steaks, burgers and shrimp baskets as well as appetizer options they feature a full list of daily dinner specials that run about $9 with a drink included and the specials are always changing which adds to the fun and variety of this place.
You may encounter the midwest comfort of a chicken cordon bleu casserole or pork chops one day or some classic German fare like fleischkuechle or cabbage rolls the next. Other days there might be a meatball sub or hot ham and cheese waiting for you. You can check their facebook page for their daily specials or pop on in for a surprise. They're open 11am-1am and can be reached at (701) 652-1878 for more information.