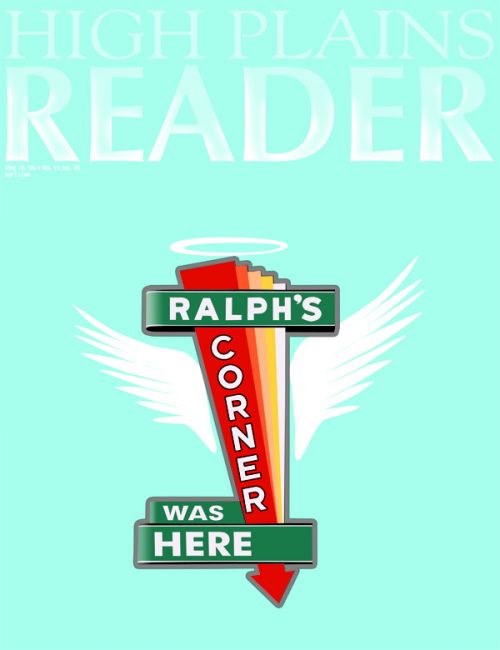 by Jill Finkelson
jsfinkelson99@gmail.com
Have any good stories from Ralph's Corner Bar? The Historical Society of Clay County wants to bring us back in time to the Moorhead favorite and they need the local's help. Musicians, bartenders, former (current) punk rockers and music dads all encouraged to attend. Bring stories, pictures, posters— anything you might have stashed. I talked to Marcus Kreuger about their latest "dig" of sorts. It's kind of a new trend, like crowdsourcing history. Bring everybody together to swap tales and you can start to see a picture of the past. It brings people together to talk about old times so it's fun and educational. This Tuesday at Rustica, old stories are encouraged with appetizers and drinks. There's no doubt there are stories. I tested this by asking a couple of my own patrons and there's no doubt Ralph's ( and its neighbor, Kirby's) is remembered fondly. From the hamburgers that were always getting better to liver and onions for lunch, it was a spot to eat and drink for everyone.
Ralph's Corner Bar materialized in the fifties and was a hub in downtown Moorhead for over sixty years. It was a classic local watering hole- a bit small and cramped and full of regulars. It welcomed diverse patrons from town and beyond. But one of the biggest things it's known for is music. In between the West and Minneapolis, any band could come through and play for a hundred bucks. It was the place for the burgeoning scene of Fargo Moorhead to play and mingle. There was, of course, lots of punk shows and grunge in the nineties. Bands like The White Stripes and Everclear played for small crowds in the back of the bar.
The bar and venue closed in 2005 due to the city's urban renewal projects at the time. It left a little bit of a hole in the local scene that's hard to recapture. The bar still inspires though. The owners of Harold's on Main talk fondly of going to shows and hanging out at Ralph's. The building itself had a storied history. At the turn of the century before prohibition came to Moorhead, it was one of the many bars in the downtown strip. It continued as a "blind pig" during prohibition— serving alcohol behind a front.
This all comes together Fall 2022 when the Historical Society wants to open up an exhibit that will recreate the old barroom. From posters to booths, the hope is to bring the old spot back to life from Fall Into Spring. There may even be some beer and wine served. I imagine a cold Hamms would really recreate the atmosphere. The exhibit is a fun way to look at a local legend for young and old alike.
This week's History Harvest is an opportunity to reach out into the community for local history. There will be more coming up this Spring so feel free to dig up and look through some old pictures and gather your friends for some storytelling about the old days.
IF YOU GO:
A Ralph's Corner Bar History Harvest
Tuesday, January 28, 5-7 PM
Rustica Eatery and Tavern, 315 Main Ave, Moorhead